News
Men in Black Gets New Trilogy Without Will Smith
A new Men in Black trilogy is in the works, but it looks like Will Smith might zapped from the franchise's memory.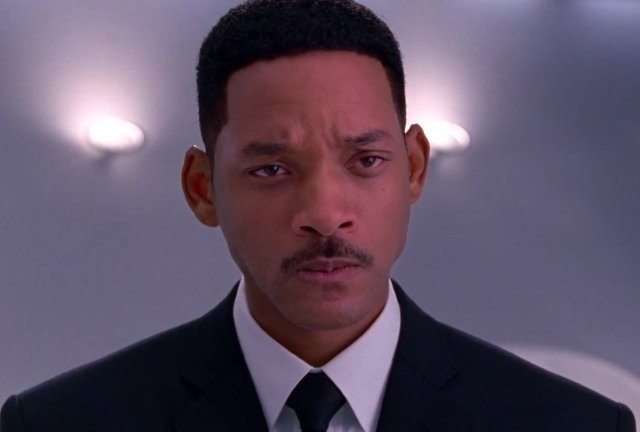 It is the age of '90s revivals. Earlier this year, Jurassic World devoured box office records when it opened to over $208 million in a single U.S. weekend and grossed more than $1.6 billion worldwide in total. Next year, Independence Day is getting its first sequel in 20 years (sans Will Smith). So now, it looks like Men in Black is in line for a reboot of sorts all its own. However, do not expect Will Smith to be back in his nicest raybans.
While chatting with THR about Malala, a new gripping documentary on the Nobel Prize winner, producers Walter Parkes and Laurie MacDonald found the conversation switch to their currently dormant franchise: MIB.
The producing team that has worked on all three previous movies in the alien comedy series revealed there might be a fourth picture on the horizon. But this is hardly shocking. After all, the gaps between installments have so far been five and 10 years.
However, what is a surprise is that they expect the next movie about Earth's defenders also will not have Will Smith.
"We're in the middle of it," Parkes said about a potential Men in Black revival. "It's very active." But when asked in a follow-up about Smith's involvement, Parkes revealed that "most likely no," he will not be in it.
MacDonald elaborated that they're going in a different direction with future installments.
"It will be reinvented as a trilogy," MacDonald said.
A trilogy of films (as opposed to a shared universe)? Retro chic. Still, it is a surprise that the face most associated with the success of Men in Black will be absent from the brand.
Admittedly, 2012's MIB3 underperformed for Sony when it was the first in the series in 15 years to make less than $190 million in the U.S. And that was on an estimated budget of $225 million.
But it will be fascinating to learn if the boys in black are still as popular as when the former King of Summer adorned the posters.