News
Mel Gibson and Vince Vaughn Team for Police Thriller, Dragged Across Concrete
Mel Gibson and Vince Vaughn have signed on to play disgraced cops in Dragged Across Concrete, a new thriller from S. Craig Zahler.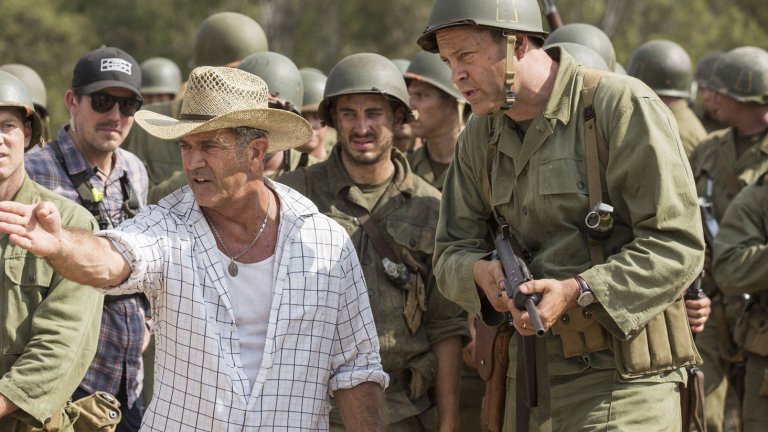 Is it too early to start coining the term Gibsonaissance? Probably not. Mel Gibson, long in the wilderness following several scandals from a decade ago, is now being reembraced by Hollywood with an Oscar nomination for Best Picture and Best Director in Hacksaw Ridge. The last time that happened, he won both for 1995's Braveheart. As a seeming consequence, Gibson is also finally getting better onscreen work too, following years of unpleasant gigs like that Machete sequel you probably already forgot existed.
Thus enter Dragged Across Concrete a new film that might also help elevate Gibson's acting buddy and Hacksaw Ridge supporting player, Vince Vaughn. As confirmed by THR, both have signed onto Dragged Across Concrete, a new police thriller about two disgraced cops from filmmaker S. Craig Zahler, the writer and director of cult western darling, Bone Tomahawk.
Given how Vaughn was able to steal a few scenes with hardass-comedic plumb from Andrew Garfield in Hacksaw, the reunion of the two familiar Hollywood conservatives should be appealing to buyers when the film is introduced to the European Film Market in Berlin. With the script apparently finished, the pitch is that Dragged Across Concrete focuses on an old-time cop (Gibson) and his younger partner (Vaughn), who find themselves disgraced after a phone video goes viral, showcasing their violent "strong-arm" tactics. Both wind up broke and forced to go into the criminal underworld to make ends meet, but get more than they bargained for in the dark.
The project certainly sounds of the moment since social media and new technology has flared tensions between police officers and the citizens they're sworn to protect to new acrimonious levels. Whether the picture will reflect one opinion or another on the subject remains to be seen, but it certainly has the makings of a tense, grim thriller, as police corruption and revenge stories are always enticing. As is the fact that Gibson first received American studio attention for playing a hardboiled cop with a partner in Lethal Weapon. And he and Vaughn have made a dynamo team before.
Meanwhile, Vaughn has already worked with Zahler before, appearing in the still-forthcoming Cell Block 99, a prison drama.