News
Mega Man Live-Action Movie Coming from 20th Century Fox
Mega Man is coming to the big screen for his first live-action movie!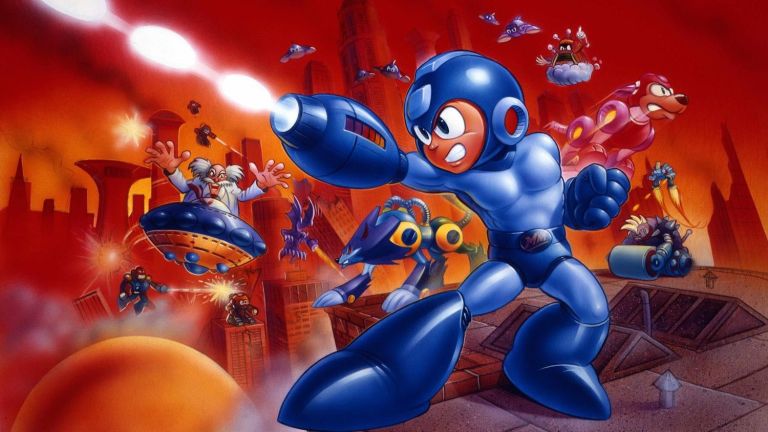 Mega Man is getting a live-action movie from 20th Century Fox, Capcom announced today. The movie, which is tentatively titled MEGA MAN, will be written and directed by Henry Joost and Ariel Schulman, the team that previously brought you sci-fi horror film Viral and Paranormal Activity 3 and 4. They also directed the hit online dating documentary, Catfish. No release date has been set for their first foray into video game adaptations. 
As for the Blue Bomber, he is enjoying a bit of a renaissance this year. Capcom has shown renewed interest in the character that first put the company on the map in terms of the video game console business. 1987's Mega Man on the NES was one of the first original console games released by the Japanese publisher, which up to that point had mostly focused on arcade cabinets and ports. While the action-platformer didn't quite take the world by storm in terms of sales, it did charm critics and lead the way for the seminal Mega Man 2, which sold 1.5 million copies, making it the best-selling Mega Man game of all time. The rest is action-platforming history.
This year, Capcom released the Mega Man X Legacy Collection, a compilation of all eight Mega Man X titles. We thought it was a solid collection that celebrates one of the most distinct eras of Mega Man history. A new installment in the main Mega Man series, Mega Man 11, will also be released on Oct. 5. We weren't as impressed with this entry, although hardcore fans of the series will likely enjoy it. A new cartoon, Mega Man: Fully Charged, the Blue Bomber's first TV series since the 1994 animated series, also premiered in August 2018. 
It's a good time to be a Mega Man fan. With a movie now on the way, Mega Man might blast his way to a whole new audience. We'll keep you posted on all Mega Man news as we learn it!