News
Meet The New Star Wars Cast
JJ Abrams and Disney have announced their new cast members for Star Wars: Episode VII. Now find out who they are!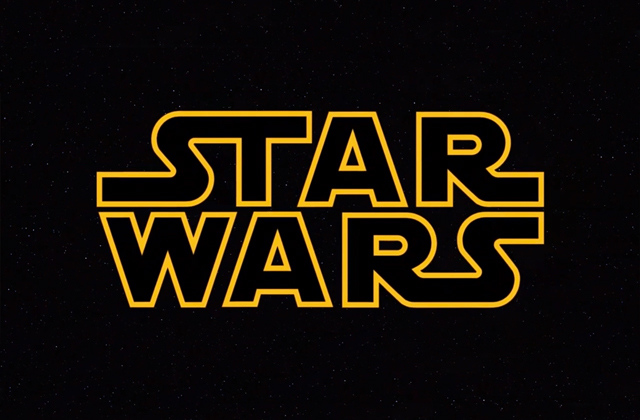 As you and likely the rest of the internet have heard, we have our official Star Wars: Episode VII cast! That's right, after what feels like more days of speculation than a Sarlacc Pit digestive movement, we now know that in addition to the returning "original three" of Harrison Ford, Mark Hamill, and Carrie Fisher, fans can also welcome John Boyega, Daisy Ridley, Adam Driver, Oscar Isaac, Andy Serkis, Domhnall Gleeson, and Max von Sydow to that mythical galaxy far, far away.
Yet, who are these new faces that we are going to welcome beside the original trinity of heroes? Well…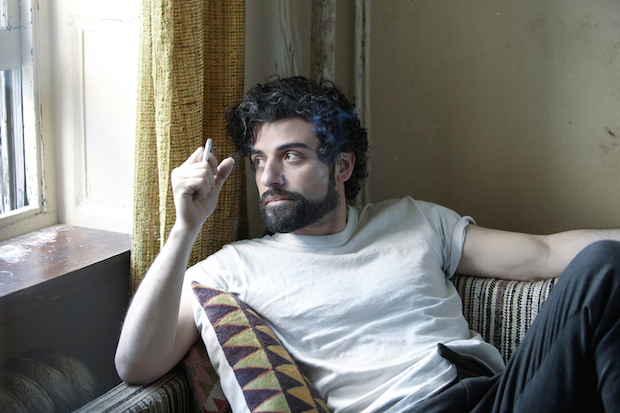 Oscar Isaac
Oscar Isaac's rise from fascinating character actor to undeniable lead has been a long time coming, and his casting in Star Wars: Episode VII all but confirms his inevitable movie stardom from this point on. For any fan of folk music or the Coen Brothers (with likely a healthy overlap in between), Isaac played the haunting New York folk singing son of a Welsh father in Inside Llewyn Davis. Hitting all the right beats of pride, arrogance, and failure in the Coens' moving ode to the fading folk scene in Greenwich Village that predated even Bob Dylan's arrival, it was a tour de force performance where Isaac did his own singing, and it netted Isaac a Golden Globe nomination for Best Actor and a slew of critic nominations. It is also only one in a line of performances that led to that triumphant moment. Last year, Isaac likewise gave a strong turn alongside Elizabeth Olsen in the less viewed In Secret.
Prior to these leads, the Juilliard graduate had carved a niche for himself playing the bad guys in movies big and small. Appearing as the best thing in Ridley Scott's Robin Hood where he was cast as the dastardly King John, an effete tyrant that brought much needed amusement to the dire reboot, he also was one of the few bright spots in Zack Snyder's Sucker Punch. In that trippy (and dreary) muddle through fanboy fantasia, Isaac played skeevy heavy Blue Jones, facilitating much of the suffering for the onscreen protagonists. Isaac was eventually allowed to provide an unexpected amount of pathos to "the other man" role in Drive. He also appeared in the affable reunion movie 10 Years. Now, he will be in the biggest onscreen movie reunion of them all.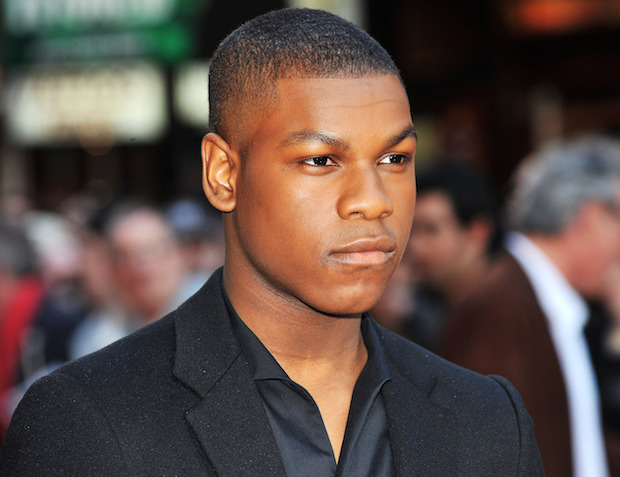 John Boyega
John Boyega is less known to fans and the larger film community, however he still made one hell of an impression on anyone who was able to catch 2011's independent alien invasion movie, Attack the Block. The then 19-year-old British actor, who is a theatre trained thespian that previously worked in the National Theatre and Tricycle Theatre, got to explore his South London roots in this hilarious Joe Cornish horror/sci-fi/comedy/free-for-all, which also starred Edgar Wright veteran Nick Frost.
In the film (where he played Moses, a teenage gang leader in a London council estate) Boyega brought a nice authenticity to the madness that felt more like Guy Fawkes Day than any other movie that has featured the mischievous visage. Boyega has since appeared in several independent films and British television series, including Being Human and Law & Order: UK. Rumor has it that The Terminator reboot project had also approached Boyega about playing a younger Miles Dyson.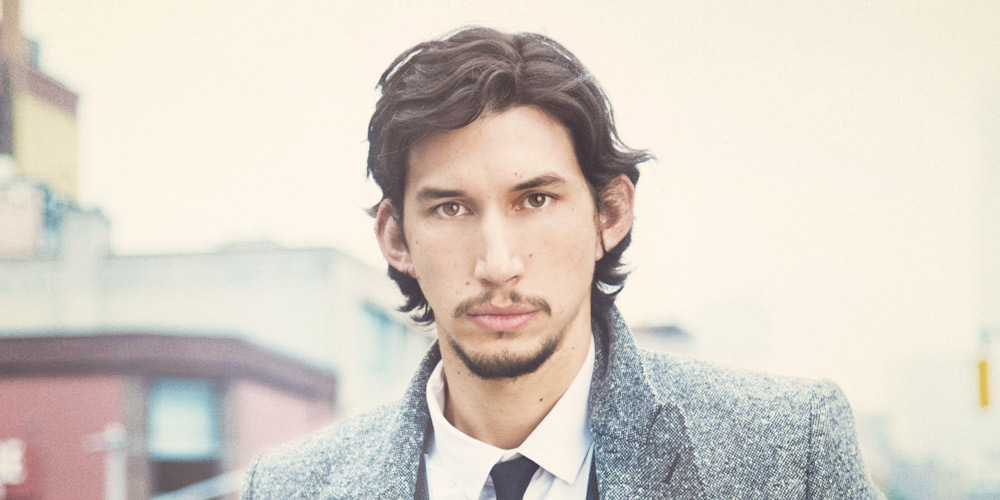 Adam Driver
Everyone knows Adam Driver as the sometime-boyfriend in Girls, but he has done much more than play that easy-going anti-hipster found somewhere between Greenpoint and Lena Dunham's imagination. Prior to acting, Driver served in the U.S. Marine Corp., enlisting only two months after the September 11, 2001 terrorist attacks. He served for nearly three years before he was finally deployed to Iraq. There, he injured his sternum in a biking accident and later was injured again during a training exercise, which led to his medical discharge.
Following his military career, Driver, like Isaac, attended Juilliard and began acting Off-Broadway. He appeared in another 2012 cult classic about Millennials in New York, the infinitely entertaining Frances Ha, which starred Greta Gerwig as the more intriguing 20-something New York transplant searching for her purpose. He also appeared alongside Isaac in the Coens' Inside Llewyn Davis and had a brief appearance in Steven Spielberg's Lincoln. Driver is also set to appear in next month's Tracks along with Mia Wasikowska and has already signed onto another sci-fi movie, Jeff Nichols' Midnight Special, which also stars Michael Shannon and Kirsten Dunst.
[related article: Star Wars: Episode VII – Everything We Know]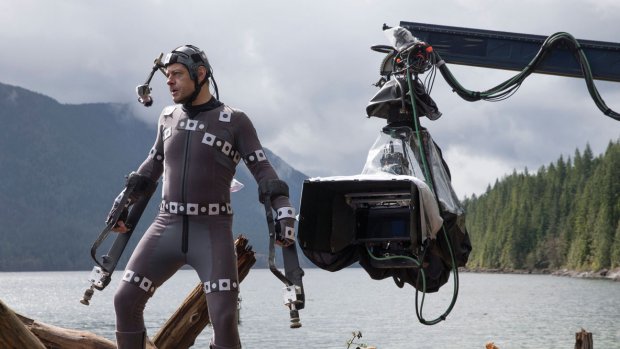 Andy Serkis
One actor who probably doesn't need much of an introduction to the moviegoing community, Andy Serkis has made a career out of giving stunningly impressive motion-captured performances. The actor who breathed life into Gollum of The Lord of the Rings Trilogy (still the best CG character ever created), Serkis also brought humanity to Peter Jackson's take on the great ape King Kong in 2005 and perfected that fable quality even further when he stole all his scenes as Caesar in Rise of the Planet of the Apes. He is also set to reprise that role in this summer's Dawn of the Planet of the Apes.
Beyond the motion capture suit, the British actor of Armenian and English heritage has proven himself to be a capable actor with no special effects at all. He memorably added a bit of mischief to Christopher Nolan's magic box mystery The Prestige and appeared alongside Jim Broadbent and Samantha Morton in the BAFTA nominated TV movie Longford where Serkis played serial killer Ian Brady. He would go on to be nominated for a BAFTA himself for his performance of Ian Dury, a New Wave punk star, in Sex & Drugs & Rock & Roll.
Domhnall Gleeson
Irish actor Domhnall Gleeson has come a long way from being simply Bill Weasley in the final Harry Potter films. Prior to that, Gleeson enjoyed supporting work in the Coens' remake of True Grit and the eerie sci-fi drama Never Let Me Go. But since the Potter franchise's final bow, Gleeson has truly broken out. In Joe Wright's 2012 iteration of Anna Karenina, Gleeson played the most memorable, and far less adapted, part of Levin in the Leo Tolstoy tearjerker. The man of hard-earned love (and lowered expectations), Levin steals many hearts on the page and so too in Gleeson's performance, which prefaced his lead in the most sentimental of British acting passages: an appearance in a Richard Curtis romantic comedy.
However, Gleeson got the choice lead part of Tim in About Time, a Valentine's for the Whovian set when Gleeson's protagonist learns from endlessly cool Bill Nighy-dad that he can time travel by stepping into a closed space, as apparently most Brits do. It's all the better to woo Americans girls like Rachel McAdams. Gleeson is the son of actor Brendan Gleeson.
Daisy Ridley
Daisy Ridley is the unknown of the group, but who has most certainly impressed J.J. Abrams and the folks at Disney. She has appeared in a number of one-off appearances in British television shows from soaps to comedies, including Casualty, Youngers, Toast of London, Silent Witness, and Mr. Selfridge.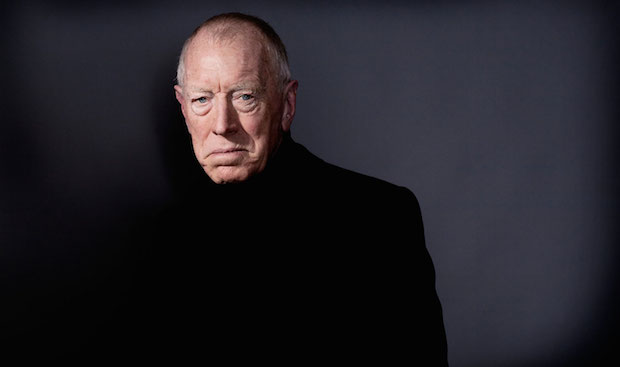 Max von Sydow
Swedish actor Max von Sydow has been playing sage-like old men since well before he ever came of age to do so. Internationally renowned for depicting the Crusading Knight Antonius Block, a Swedish warrior who played a little too closely with death, in Ingmar Bergman's The Seventh Seal, von Sydow came West to find himself cast in everything from Jesus Christ (The Greatest Story Ever Told) to Christ's elderly defender, Father Merrin, in the scariest movie of all time, The Exorcist. Von Sydow has since appeared in plenty of geek-friendly films, including Dune, Flash Gordon, and as the voice of Viggo in Ghostbusters II.
He also appeared in more timeless American fare like Woody Allen's Hannah and Her Sisters and Awakenings, alongside Robert de Niro and Robin Williams. In his actual old age, Von Sydow has made a career out of playing older figures of more ambiguous motivation, including in Steven Spielberg's Minority Report and Martin Scorsese's Shutter Island. In other news, the Scandinavian protégé of Bergman is easily one of the most iconic and legendary actors in all of cinema. Could Palpatine have a successor?
So, say hello to the new cast members of Star Wars: Episode VII! Any thoughts on their induction to the franchise?
Like us on Facebook and follow us on Twitter for all news updates related to the world of geek. And Google+, if that's your thing!