News
Matrix-Like Tone Sought for Marvel's Shang-Chi
Shang-Chi And The Legend Of The Ten Rings director Destin Daniel Cretton has been talking about his MCU project.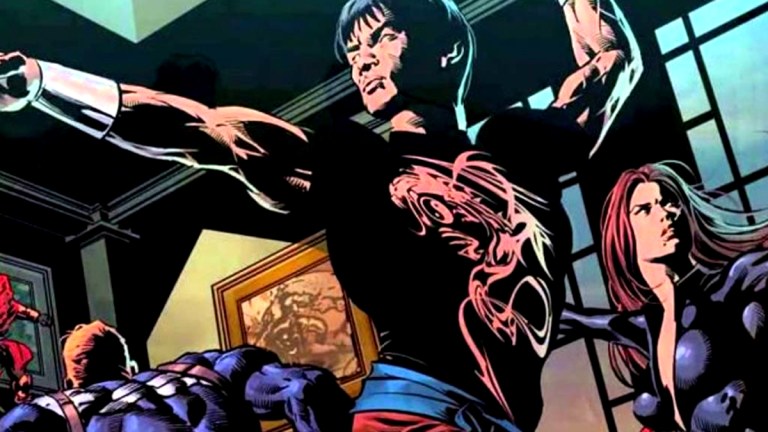 Shang-Chi and the Legend of the Ten Rings is an essential cog in Marvel's Phase 4 MCU plans. Slated for a 2021 release date, the standalone film will introduce a new superhero to the franchise, and also reveal the real Mandarin, a villain who was seemingly played by Ben Kingsley in Shane Black's divisive MCU threequel, Iron Man 3.
Short Term 12 director Destin Daniel Crettin was selected to helm Shang-Chi by Marvel earlier this year. Crettin was a surprising – but welcome – choice for the job, and no one was more surprised than Crettin himself when he heard he was in.
"I didn't think I was going to get it, so that helps you feel not as terrified," Crettin told Collider. "The process of pitching is like anything. You just go in and speak your heart, and speak what you feel is important, and what you would love to do. And if they respond to that, then that's going to be a good relationship. If they don't respond to it, you don't get the job, and it's probably good that you don't get the job."
Simu Liu has been cast as the titular character in Shang-Chi, and Crettin said that being given the opportunity to direct the first Marvel film with an Asian lead means he can bring representation to media where it was absent when he was growing up.
"It would have been amazing because I would have been able to have a superhero that looked like me, rather than choosing the superheroes that I could imagine looking like me, under the mask," Crettin said. "I was really into Spider-Man, or even the Incredible Hulk, because they I could picture myself under the Spider-Man mask, or as The Hulk because, when he was The Hulk, he was not really specific to any ethnicity. So, it'll be nice to give that kid somebody who he can at least say, 'Oh, that one looks like me.'"
The director also described choosing Bill Pope, the cinematographer for 1999's The Matrix, to realize his vision for the film.
"He has a really beautiful style, that's both naturalistic and grounded, but also heightened, in the best way. And anybody who can shoot The Matrix is probably gonna do great with this one" Crettin explained, adding that "I think particularly for our first Asian/Asian American step into the MCU, that tone feels right."
Shang-Chi and the Legend of the Ten Rings will be released on Feb. 12, 2021.