News
Matthew Vaughn Talks X-Men Trilogy Studio Battle
Vaughn had planned out a trilogy of films that would end with Days Of Future Past, but Fox decided to skip to the end.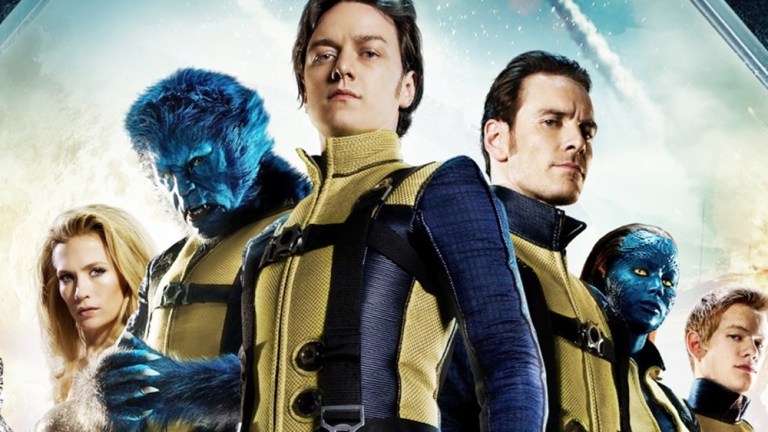 Kingsman director Matthew Vaughn has been talking about his troubles with Fox after helming 2011's young mutants effort, X-Men: First Class, for the studio.
A series of clashes between Vaughn and Fox forced him to bow out of directing a planned X-Men trilogy, he told ComingSoon, including Fox's insistence that he skip the intended Wolverine-centric sequel to First Class and press on with the third instalment in the revived franchise, Days Of Future Past, which would expand the cast to include the characters' older counterparts.
As Vaughn explains:
"That's one of the reasons I didn't continue, because they didn't listen to me. My plan was First Class, then second film was new young Wolverine in the '70s to continue those characters, my version of the X-Men. So you'd really get to know all of them, and my finale was gonna be Days Of Future Past. That was gonna be my number three where you bring them all… because what's bigger than bringing in McKellen and Michael and Stewart and James and bringing them all together?"
Fox didn't see it that way, though, as the studio was blinded by the idea of heading straight to the climax, and the dollar signs that would ensue.
"When I finished the Days Of Future Past script with it ready to go I looked at it and said, 'I really think it would be fun to cast Tom Hardy or someone as the young Wolverine and then bring it all together at the end.' Fox read Days Of Future Past and went 'Oh, this is too good! We're doing it now!' And I said, 'Well what do you do next? Trust me you've got nowhere to go.' Then they did Apocalypse and it's like… If you flip that 'round even it would have been better. Hollywood doesn't understand pacing. Their executives are driving 100 miles-per-hour looking in the rear-view mirror and not understanding why they crash."
He's got a point, but Fox likely didn't learn too many lessons from bulldozing Vaughn off the project, only to bring back original X-Men director, Bryan Singer. Days Of Future Past made $747.8 million globally – over double the box office of First Class.