News
Mary Queen of Scots Casts Margot Robbie as Queen Elizabeth
Margot Robbie goes from Suicide Squad to Elizabethan Queen in under a year.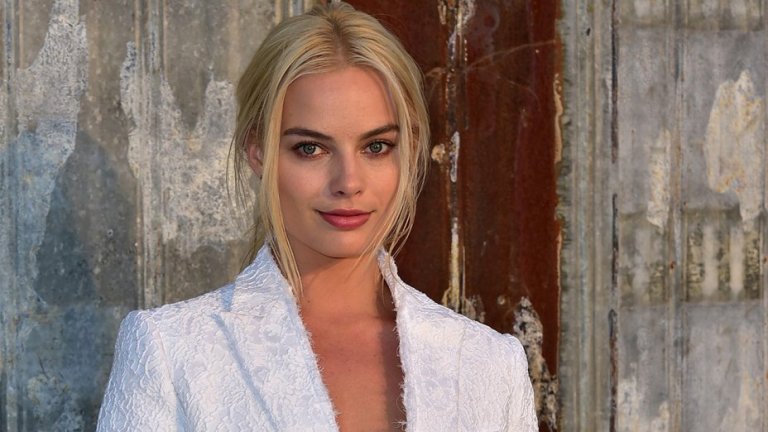 Margot Robbie will step into Bette Davis' old jewelry while Saoirse Ronan fills Katharine Hepburn's gown in the upcoming historical drama, Mary Queen of Scots.
Robbie will play Queen Elizabeth to Saoirse Ronan's Mary Stuart in this tale of royal rivalry. Mary Queen of Scots will be directed by Josie Rourke. The screenplay was written by Michael Hirst and Penelope Skinner. The film will be produced by Tim Bevan, Eric Fellner and Liza Chasin.
The film has not yet been given the green light, but Ronan has been attached to the Focus Features and Working Title film for a few years.
Mary Stuart wasn't even a year old when she was crowned the Queen of Scotland in the 16th century. She abdicated her throne and was executed by the time she reached 18 for her part in a failed assassination attempt on her cousin, Queen Elizabeth I.
Margot Robbie recently starred in Whiskey Tango Foxtrot from Glenn Ficarra and John Requa, David Yates' The Legend of Tarzan, and Suicide Squad. She will reprise the role of Harley Quinn role in David Ayer's upcoming Gotham City Sirens. Robbie will also star in the Tonya Harding biopic I, Tonya, opposite Sebastian Stan. She will also play in Peter Rabbit, an adaptation of Beatrix Potter's book. She will also play in Sony Pictures upcoming Robin Hood-based movie Marian, the A.A. Milne biopic Goodbye Christopher Robin, and the film Terminal.
SOURCE: VARIETY