News
Marvin Gaye Biopic Coming From Dr. Dre
What's going on? Dr. Dre says let's get it on with new biopic of Marvin Gaye.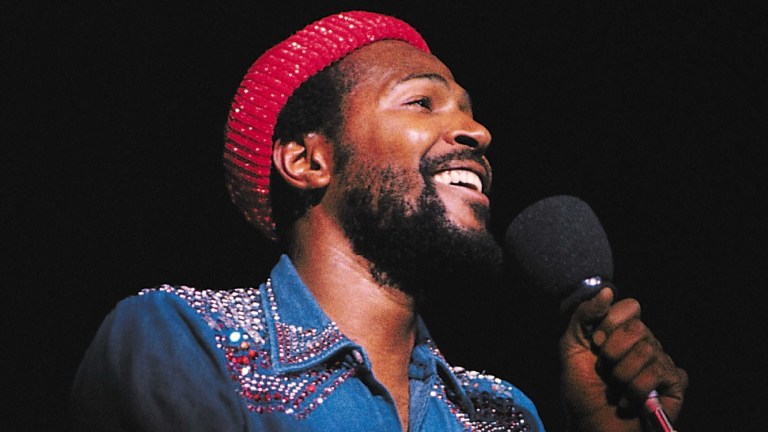 Marvin Gaye came up hard but now he's cool. He didn't make it, playing by the rules. Rapper Dr. Dre, who produced the Oscar nominated 2015 NWA biopic Straight Outta Compton with Ice Cube, is in the early stages of producing a film on the late Motown legend, according to Variety.
The film secured the rights to use Gaye's music, which is controlled by Sony/ATV Music Publishing. Past efforts to making a movie about Gaye from F. Gary Gray, Cameron Crowe, Scott Rudin, Lenny Kravitz and The Sopranos' James Gandolfini never made it to the screen. None of the films were authorized by the estate. Jamie Foxx secured the rights for a limited series in 2016, but nothing has been reported on that since it was announced.
Marvin Gaye broke the Motown mold, recording political and social anthems like the environmental song "Mercy, Mercy Me" and the generation gap exploration "What's Going On," as well as erotic thrillers like "Can I Get a Witness," "Sexual Healing," and "Let's Get It On." Gaye was 44 years old when he was fatally shot by his father in 1984 in their Los Angeles home.
Dre, who was born Andre Young, acted and produced the films Training Day and Car Wash. Variety also notes that Dre is represented by the same legal firm that defended Robin Thicke and Pharrell Williams against the Gaye estate in the "Blurred Lines" plagiarism trial in 2015: King, Holmes, Paterno & Soriano.  The family of the Motown legend sued the songwriters Robin Thicke and Pharrell Williams for copying the late singer's hit song "Got To Give It Up." The Gaye family won the verdict. Thicke and Williams to were ordered to pay millions in statutory damages.
There is no word yet on when the Marvin Gaye biopic will be released.
Culture Editor Tony Sokol cut his teeth on the wire services and also wrote and produced New York City's Vampyr Theatre and the rock opera AssassiNation: We Killed JFK. Read more of his work here or find him on Twitter @tsokol.