News
Marvel's Eternals Movie Adds Kumail Nanjiani
Comedian, Twilight Zone star, and X-Files super fan Kumail Nanjiani is in talks to join Angelina Jolie in Marvel's The Eternals.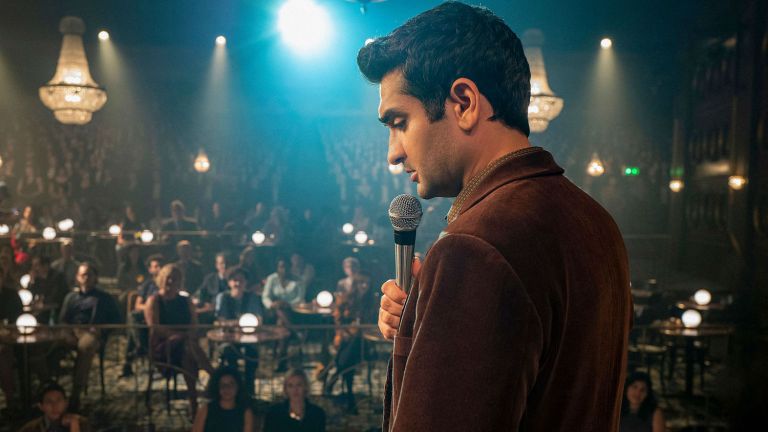 Since Kumail Nanjiani's recent Twilight Zone episode, "The Comedian," sadly wasn't about Watchmen's Comedian, the ascendant comedian and actor is still looking for his first big comic book role. 
That might be about to change as The Wrap reports (though The Hollywood Reporter claims an exclusive, so click on whichever you so choose) that Nanjiani is in talks to join Marvel's recently announced Eternals film. There is no early word on who he might be playing.
Nanjiani was most recently seen in one of two premiere day episodes of CBS All Access's Twilight Zone reboot, "The Comedian." It was a fitting role for Nanjiani, given that he is currently one of pop culture's more prominent and successful standup comedians. Nanjiani is also known for his role on HBO's Silicon Valley, writing and starring in the autobiographical film The Big Sick, and being an enormous X-Files fan. The lucky guy even got to appear in Season 10.
Nanjiani is the second high profile actor to join the developing project. Variety previously reported that Angelina Jolie was set to star in the Eternals film, potentially as lead Eternal, Sersi. 
The Eternals will be a very bold and heady concept for the Marvel Cinematic Universe, yes the very same universe that once introduced a talking raccoon and his close friend: literally a tree. The Eternals are a humanoid race living on Earth in the Marvel comic universe. They were "created" by gods known as Celestials who visited Earth 5 million years ago and began experimenting upon and augmenting the planet's simple lifeforms. The Eternals are stunningly beautiful and as such are commonly mistaken for gods by common folk. The race is locked in a…well, an eternal battle with their mortal enemies: the mutated and grotesque Deviants.
Chloe Zhao (The Rider) is set to direct the film and Matthew and Ryan Firpo are currently working on the script.
Alec Bojalad is TV Editor at Den of Geek and TCA member. Read more of his stuff here. Follow him at his creatively-named Twitter handle @alecbojalad