News
Marvel's Eternals Movie Adds Richard Madden
The King in the North, Richard Madden, is in talks to join Marvel's upcoming Eternals film.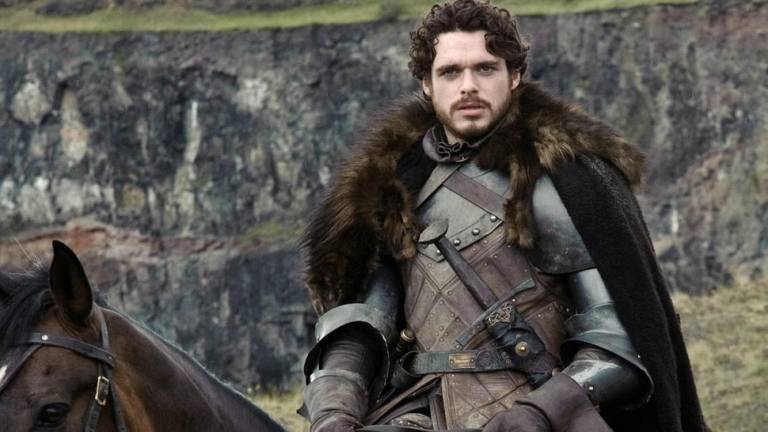 The King in the North rides again! 
Variety reports that erstwhile Robb Stark, Richard Madden, is in talks to join the cast of Marvel's The Eternals. Madden joins the previously announced Angelina Jolie and Kumail Nanjiani as part of the cast. 
Madden is of course best known for his role as Robb Stark, Ned Stark's eldest son on Game of Thrones. He portrayed Robb on the show for three seasons until…something very bad happened. Since then the Scottish actor has racked up appearances in British series Sirens and Bodyguard and films like the upcoming Elton John biopic Rocketman.
Marvel has not confirmed the casting but Madden will reportedly be playing an Eternal named Ikaris. Ikaris is a flagship member of the Eternals, appearing all the way back in 1976's Eternals #1 from Jack Kirby. Ikaris was born over 20,000 in the region of Siberia, then known as Polaria. He is considered one of the most powerful known Eternals in existence. 
The Eternals is the next step for the rapidly expanding Marvel Cinematic Universe following the events of Avengers: Endgame. The Eternals are a humanoid race living on Earth. They were "created" by gods known as Celestials who visited Earth 5 million years ago and began experimenting upon and augmenting the planet's simple lifeforms. The Eternals are stunningly beautiful and as such are commonly mistaken for gods by common folk. The race is locked in a…well, an eternal battle with their mortal enemies: the mutated and grotesque Deviants.
Chloe Zhao (The Rider) is set to direct the film and Matthew and Ryan Firpo are currently working on the script.
Madden will be the second Thrones actor to appear in the Marvel Cinematic Universe after Peter Dinklage popped up in Avengers: Infinity War. Finn Jones and Iwan Rheon have been in Marvel TV offerings and Sophie Turner and Maisie Williams have portrayed X-Men mutants.
Alec Bojalad is TV Editor at Den of Geek and TCA member. Read more of his stuff here. Follow him at his creatively-named Twitter handle @alecbojalad