Features
Marvel Universe 2013 Line
Welcome To the Universe! Report from Toy Fair 2013.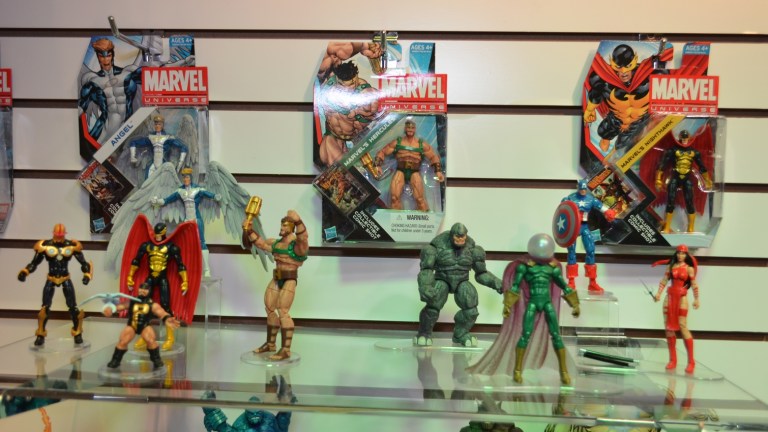 The Marvel Universe from Hasbro is stronger than ever after Toy Fair 2013 and man, am I one happy toy junkie. The 3¾ inch figures have been around since 2009 but with so many figures being released since their inception, it feels like a heck of a lot longer. Just like the Marvel Legends line, also from Hasbro, the MU figures have a tremendous fanbase. The size of the figures, coupled with the affordable prices make for a hugely successful line. Along with the single figures, there have been many 3-packs and Con Exclusives that have been wildly popular. Chase and Variant figures on the secondary market can easily get into the three digits, but if you are lucky enough to find them at retail stores they usually go for anywhere from $7.99 to $9.99. It all depends on the store and if there is a sale or a special deal. I found that after schlepping around to all of the different stores just to find one coveted figure for years became tiresome, so now I plan ahead. I make sure to order cases ahead of time at wholesale and then sell off the doubles. It winds up being a heck of a lot cheaper than paying for gas every other day!
Seriously though, Hasbro's 2013 Marvel Universe reveals were very exciting to see. Although there are still a bunch of figures from the Marvel canon that we want to see, the following is a list of what we all can expect in 2013. Release dates are always subject to change and to where in the country you live. At less than 4-inches these figures pack a punch with their points of articulation and attention to detail. The new waves continue to impress me and the line has stayed faithful as far as packaging since 2009 when the craze started. The Universe is practically still in its infancy stage after four great years and the best part is that Hasbro seems to be listening to fans.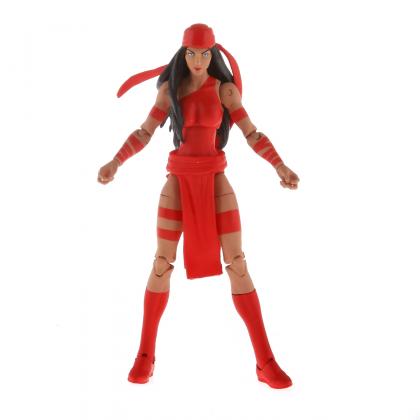 Wave 3 Elektra
Elektra is finally here in in three and three-quarter form! It has been a long wait, but everyone's favorite sexy assassin is going to be in little plastic form. Created by comic books legend Frank Miller in 1981, Elektra Natchios is a formidable assassin who uses "sais" as her weapon of choice. Elektra has been the on again, off again love interest since making her debut in Daredevil #168 some thirty-two years ago. She is a Cosplay favorite for the ladies at Cons and is one of only a handful of women characters who have yet been made under the Marvel Universe figure banner. They did a really nice job with the costume and keeping her headdress. Well done.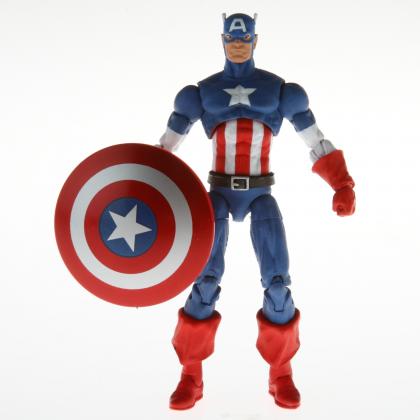 Captain America
This is really the only figure that I was bummed about because between the Marvel Universe line and the Captain America: The First Avenger and The Avengers movie figures still on the shelves, there are a heck of a lot of Caps to buy already. This iteration looks a little like the Secret Wars Captain America figure from the 80's, especially with the boot fold and also the high vertical red stripes on the chest. Well done, but not necessary. As a "completist" it is still a must have. Spare parts to make custom figures. Once I learn that is…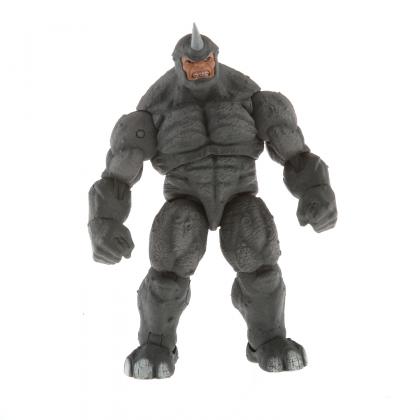 Rhino
This is of one of Spider-Man's villains that I have been waiting for! Even more so now that actor Paul Giamatti is going to be playing the horned one in The Amazing Spider-Man 2. It is a terrific choice to play what is actually a very complicated character in the comic books. Rhino was introduced way back in 1966 in Amazing Spider-Man #41 and it is always cool to see the bigger characters (Juggernaut, Colossus, etc.) get their due in Marvel Universe form. Very psyched for this one and it will definitely be a VHTF (Very Hard to Find) piece. The price is sure to go up when we get the first picture of Giamatti in costume as The Rhino. Can't wait!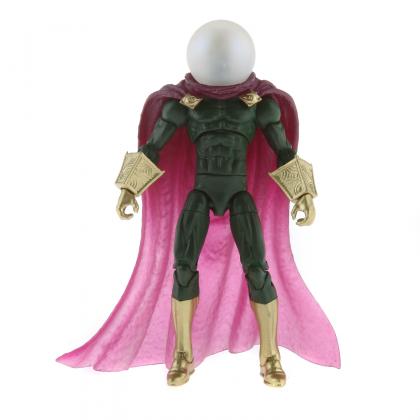 Mysterio
Finally a Marvel U Mysterio figure! I am slowly but surely rounding out my Amazing Spider-Man "Sinister-Six" group of villains with this figure's release. Mysterio, aka Quentin Beck, has always been one of my favorite Spider-Man baddies. He made his debut like most of Spidey's best villains back in the Silver Age of comics in Amazing Spider-Man #2 and has been a thorn in Webhead's side for almost fifty years. What I always loved about Mysterio is that he is a master magician and special effects whiz; a villain well ahead of his time. They really got this sculpt right and the dome head looks awesome, with just a hint of the man behind the mask. The contrast of colors on Mysterio is also something that always struck me as being a great feature in the underrated super-villain. It is always great to see some of the figures on your personal wish list come to life. Mysterio will be mine!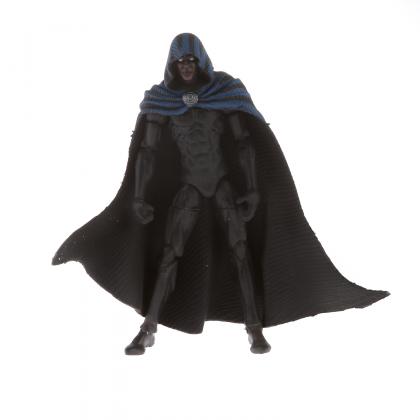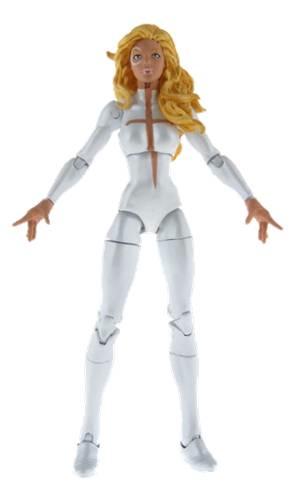 Wave 4 Cloak and Dagger
Marvel's crime fighting duo Cloak and Dagger are definitely not two of the figures I expected to see this year. Especially considering that there are a pretty long list of X-Men that fanboys and girls are jonesing to have in plastic form already. The pair made their debut some 31 years ago in Peter Parker, The Spectacular Spider-Man #64. From there they bounced around between a few different series of books before having their own standalone book. Cloak, aka 17 year old Tyrone "Ty" Johnson, was a runaway from Boston with a terrible stutter who ventured to NYC after being unable to yell out to his friend before he got mowed down by a truck. Serendipitously making her way to NYC the same time as Ty from Ohio is the beautiful and wealthy 16 year old Tandy Bowen. She skipped out of Ohio because of a lack of attention given to her by her self-involved Supermodel mother. In exchange for a place to crash, the duo agreed to participate in a study where they were injected with an artificial opiate. Instead of killing them, like the previous subjects, it jump started their mutant genes and they developed their powers. Ty can now be in complete darkness and teleport and needs light to feed on. He begins donning a cloak because of the darkness and his constant hunger, hence the name. He could now absorb bad guys into his darkness. To counteract the darkness, Tandy was able to make psionic daggers of light that would not only satiate Cloak's need for some light, but the light she conjured could also ease drug addicts of their cravings. To say the least, the duo has always been an interesting pair from Marvel Comics. Although they never recorded terrific sales, the book has always had its niche following. It is nice to see the duo get some love; plastic style.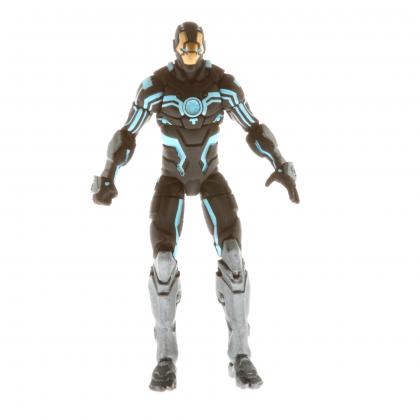 Black and White Iron Man
I know, I know, enough Iron Man already! But you better believe that Marvel is going to milk that cow until it's dry. Despite an entire wave of Iron Man 3 figures being released, the MU brass threw this figure into Wave 4 for 2013. However, I really do dig this design! It looks like Tron meets Iron Man in a plastic 3¾ inch mash-up of a figure. Marvel Universe is good at trying new things like this with Iron Man figures because there really are so many different "Marks" of Iron Man's armor. While I do not recall seeing this one lately in the comic books, it is definitely up my alley. The only thing missing from this piece is an official Tron Light-cycle.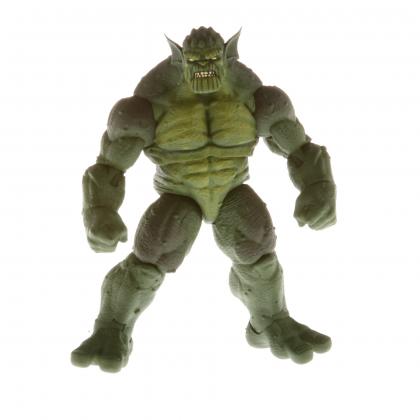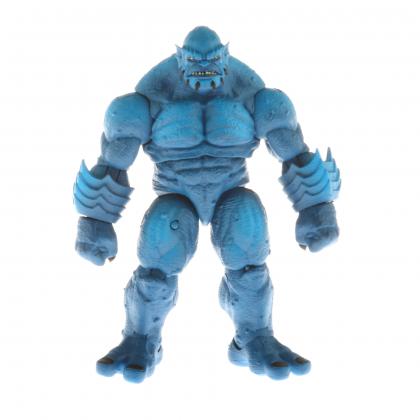 Abomination and A-Bomb Variant
As I mentioned above with the pending Rhino figure, when it comes to the Marvel Universe line bigger is definitely better. There is something about feeling like you are getting a deal on a figure that the card and bubble can barely hold without bending or tearing. The Abomination (Emil Blonsky) from The Incredible Hulk comic book canon has always been a fan-favorite in figure form and this one is no exception. The Abomination made his first appearance back in 1967 in Stan Lee's Tales to Astonish as a foil to the Hulk who was designed to be twice as strong as the big green guy. Rightfully in their first meeting, The Abomination defeated Bruce Banner's alter ego, before being revived by General "Thunderbolt" Ross. Not only is this figure going to be HTF, but the Variant will be going for ridiculous prices on the secondary market. The reason being that there has never been a figure of "A-Bomb" ever produced. Rick Jones, the teenage witness to the birth of the Hulk is all grown up and has had a storied Marvel career of his own. But when The Abomination is killed by the Red Hulk at the original gamma bomb test site where the Hulk was born and already having radiation poisoning, Rick is transformed into the big, bad blue monster known as "A-Bomb." It will be a major find to get these two at retail prices.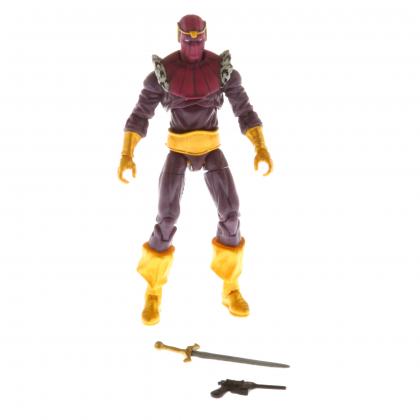 Baron Zemo
Although this super-old Avengers nemesis was in the "Masters of Evil" SDCC '12 3-Pack Exclusive from Hasbro, this is our first chance to get the baddie mint on card in a single pack. The original Zemo goes all the way back to 1964 when he made his first appearance in The Avengers #4 and his heir in years later in Captain America in '73. Zemo is a notable Nazi scientist who has been a determined villain of Captain America and Nick Fury and The Howling Commandos creating weapons for Hitler's army. More recently, Zemo's son has taken the mantle of Baron and has been a very active villain in Marvel's books the last few years, most notably in the ongoing series The Thunderbolts.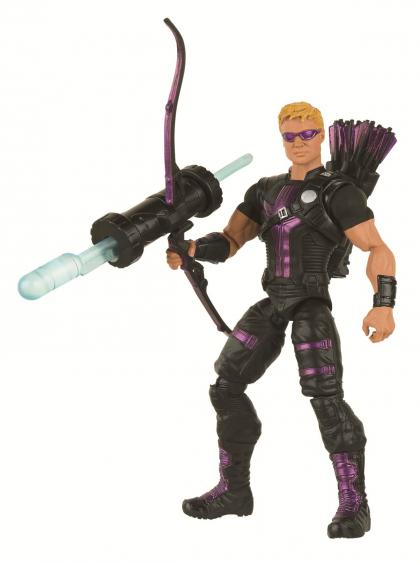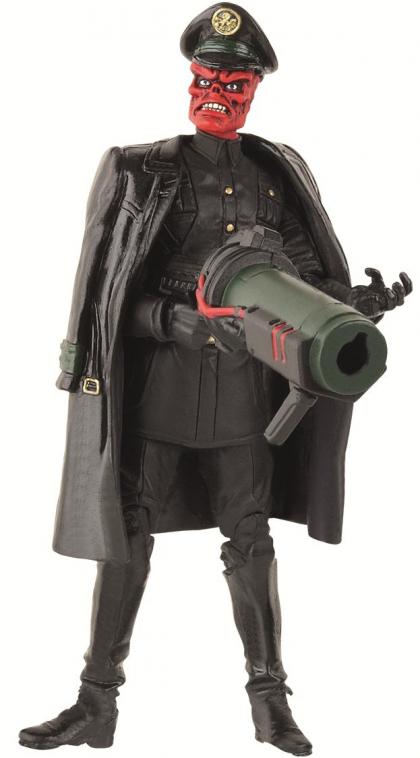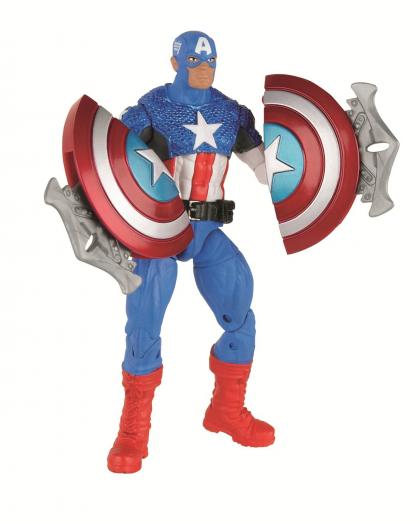 The Avengers
Where would Marvel be without some new figures from their flagship group and boffo box office winners The Avengers? Have no fear true believers, four new figures will debut this year from The Avengers 3¾ line and two of them I must have, while the other are way too similar to last year's first sets of movie figures. Included in the wave of the super team are Tornado Blade Captain America (lame), Thunder Crusader Thor (OK, too much like last year's Ultimate Thor – but bonus points on the thunderous Mjolnir), Red Skull in full WWII regalia (very cool) and an Ultimate Hawkeye sans mask that I like even better than last year's Ultimate Hawkeye.
Marvel Universe 3 Packs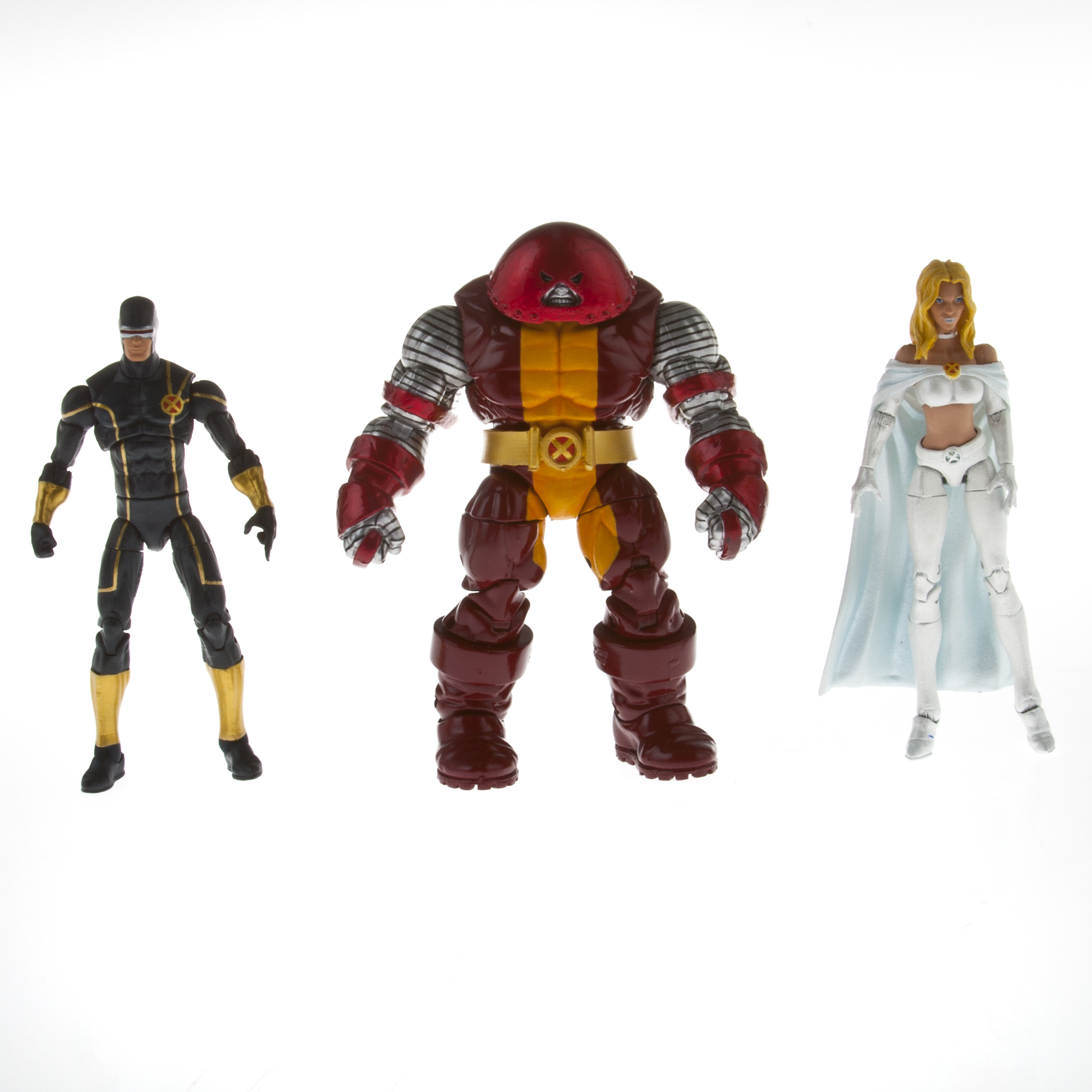 Uncanny X-Men 3 Packs
Not only will 2013 bring all of these single carded figures but a couple of new 3-pack sets are on their way too. Are you intrigued? You're fling-flanging right you are! Sure to coincide with the release of the X-Movie The Wolverine is an awesome three pack of Cyclops, Juggernaut and Emma Frost. This Cyclops costume has not been available since the Wolverine: Origins line a few years back and it is one of my favorites. Juggernaut appears to be the same sculpt, but has a whole new and much cooler, IMO, paint job. And then there is the ice queen Emma Frost whose face sculpt looks a little off but then again no one is ever really looking at her face.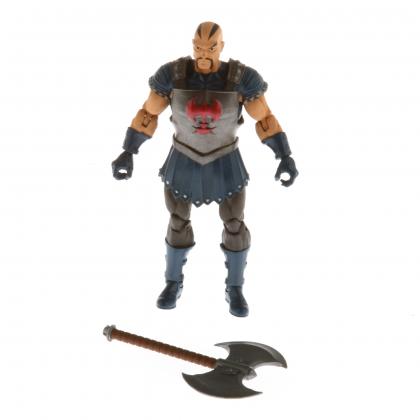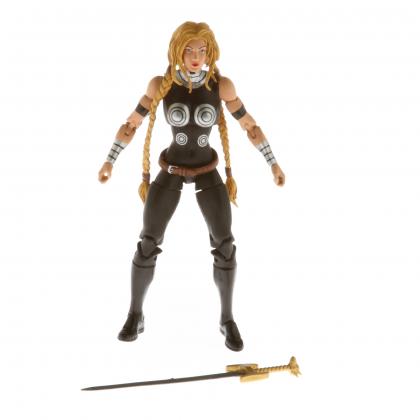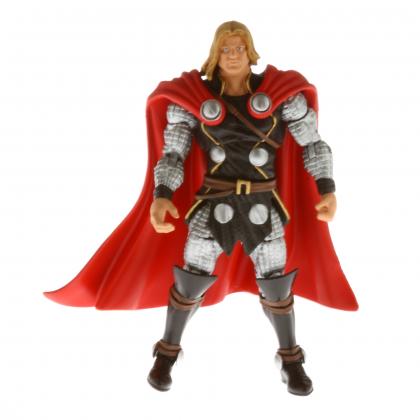 The Mighty Thor 3-Pack
Naturally Marvel wants to get their rabid fanbase frothing at the mouth for the much anticipated sequel in the Thor movie series entitled Thor: The Dark World that is currently shooting. Not only do we get our favorite Asgardian, but the debut of both Valkyrie and Skurge in their first 3¾ inch form (Valkyrie was in a Marvel Legends 2-Pack a few years back in 6 inch form). Both of the characters have plenty of years of Marvel history, with Valkyrie as a former love of Thor's and a member of the super-team The Defenders. Skurge, aka The Executioner, is a serious Jotunheim badass from Loki's horde who exiles Jane Foster (Natalie Portman in the film series) to another dimension in the older comic series. Even loose, these figures prices are going to soar! I like that Marvel is picking a bunch of random characters but I still have my wish list. Hey, there is always 2014.