News
Marvel Studios Trying to Rehire James Gunn
Marvel Studios and Kevin Feige are attempting to persuade Disney to rehire James Gunn on Guardians of the Galaxy Vol. 3.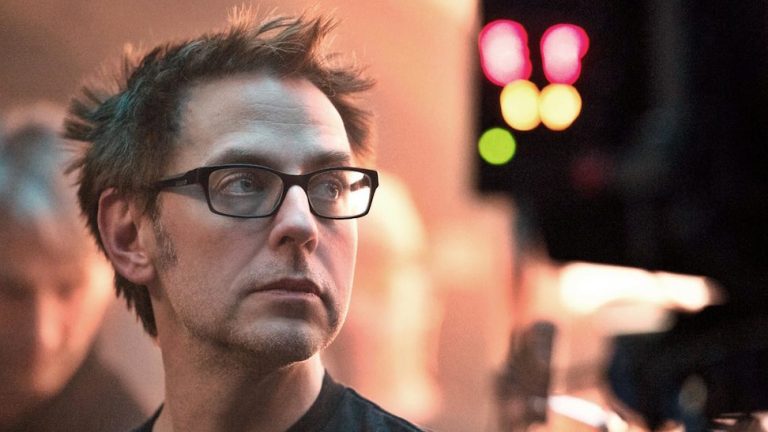 In what has become a media narrative more unpredictable than an Avengers cliffhanger, it appears the controversy around Disney's hasty firing of James Gunn is not quite over yet. Yesterday came word that in addition to Disney still planning to use Gunn's script for Guardians of the Galaxy Vol. 3 that his exit from Disney is not final, with the severance still being negotiated. However, there were also fan-pleasing glimmers that this meant he could still be reconciled with the world's largest media company.
Now more anonymously sourced reporting suggests James Gunn is in fact still being championed via "back channels" by Marvel Studios itself. Indeed, Deadline reports that Marvel Studios (and thus likely Kevin Feige) is attempting an "eleventh hour" charm offensive to persuade the larger corporate interests at the Walt Disney Company to rehire James Gunn on Guardians of the Galaxy Vol. 3.
As per the online trade, rather than speaking of the ethical ambiguity of promptly firing an employee over years-old tweets that were dug up by political activists with an axe to grind, the article suggests Marvel Studios is making a savvier monetary argument. With Guardians 3 still scheduled to begin production in either January or February of next year, and the Gunn screenplay relatively being locked in place for the film, the options for a new director are narrowed to make the film their own, especially after last week when the Guardians of the Galaxy cast signed an open letter offering unanimous support to rehire Gunn—putting any potential replacement director in an awkward spot.
For this reason, the article infers Feige is making overtures toward a "rapprochement" between the studio and Gunn on Guardians 3, suggesting perhaps that Gunn's longer term distance from the Mouse House could be final (Gunn was once supposed to have a major role in producing and masterminding the next roughly five-year era, or "phase," for the Marvel Cinematic Universe), but his being rehired for this film would be the best course of action for the Guardians of the Galaxy trilogy. After all, he is still considered quite employable in Hollywood, not least of all after the whole cast of his hit films, including Kurt Russell, spoke up for his character over the last three weeks. Yesterday it was reported some studio heads would hire him in a heartbeat, and Deadline now also reports another studio chief told them off-the-record they'll make an offer as soon as Gunn's exit from Disney is final.
This might prove also useful during the PR lifecycle of a tentpole movie like this, as Dave Bautista, who plays Drax the Destroyer in the MCU, has been publicly vocal about his support of Gunn, so much so that he called the idea of working for Disney without Gunn being rehired "nauseating," and has threatened to walk if Gunn's screenplay is not used. (Hence it getting out yesterday that it will be used.)
Nevertheless, Disney is in a tough position. They have a global image as a family friendly entertainment company, and the old tweets that resurfaced last month are indefensible. Perhaps that is why Gunn refused to defend them and accepted the anger as well as Disney's swift exile. However, given Disney has since begun work on a potential sixth Pirates of the Caribbean film with another celebrity in turmoil from accusations of alleged abuse and misconduct—as opposed to bad jokes from six to 11 years ago that were already apologized for in 2012—is an awkward and increasingly publicly scrutinized position.
Disney's quick removal of Gunn was also likely an attempt to seem even-handed, as conservative celebrity Roseanne Barr was fired from Disney's ABC earlier this year after making a seemingly racially charged joke at the expense of former Obama administration alumni Valerie Jarrett's expense (Barr has since claimed she did not know Jarrett was African American).
Read the Den of Geek SDCC 2018 Special Edition Magazine Here!
But unlike Barr, Gunn's controversy stemmed from jokes over a decade ago that arguably seem less tinged by actual bigotry, and certainly came with complete support and defense from all of his co-workers on a franchise that's grossed $1.6 billion (as opposed to the cast of Roseanne). And it is that support which makes finding a replacement director on such short notice a huge hurdle for Disney. Further Deadline's report indicates that the decision came entirely from the very top of Disney (Walt Disney Studios chairman Alan Horn made the official announcement after apparently clearing it with Disney CEO Bob Iger), whereas Marvel Studios seems much more in line with their cast: rehire James Gunn.
Where this ends? Well, let's just say it may take more than a few magical stones to predict.