Features
Marvel Studios' risk-taking approach to its movies
Although a veritable hit-making machine, Marvel Studios has never been afraid to take risks in its actors and filmmakers, Ryan writes...
When Marvel Studios began taking control of its cinematic universe in 2005, the movie landscape was rather different. Earlier adaptations of Marvel's comic books were handled by all sorts of different studios, with varying degrees of success. But when, in the middle of the last decade, Marvel Studios began buying back the rights to its characters (Thor from Sony, Iron Man from New Line), it embarked on a quite unique eight-year project: to establish a string of movie adaptations all set within a cohesive universe, culminating in The Avengers, which would bring all those characters together for the first time.
It was an ambitious, even risky proposition, given that one box-office misfire among the five films leading up to The Avengers could have caused the entire project to falter. But if there's one thing that defines Marvel Studios' approach so far, it's a willingness to take creative chances with its much-loved material.
It was with the release of Iron Man in 2008 that Marvel Studios made its first, confident mark. At the time, the appointment of Robert Downey Jr as Tony Stark may have seemed surprising, given he hadn't starred in a major hit movie since his career faltered somewhat in the late 90s. But it was a decision that proved to be a masterstroke; Downey Jr has charisma and considerable abilities as an actor, but not the kind of status that might distract from the role itself. Instead, he became the arrogant millionaire genius Tony Stark in a fashion that could be seen as a definitive reading of the character. As director Jon Favreau said in 2008, "He found a lot of his own life experience in Tony Stark."
Downey Jr was one of dozens of interesting, apparently dicey choices from Marvel Studios. Kevin Feige, the studio's president and producer who's overseen all the films in the recent phase of comic-book adaptations, clearly understands the value of Marvel's properties, but isn't afraid to make some leftfield creative choices when it comes to bringing them to the screen.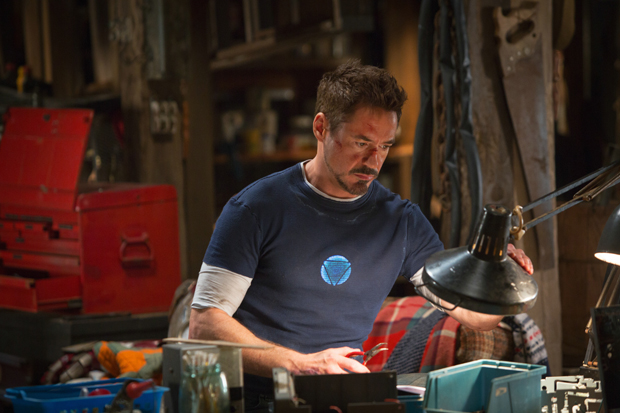 Just look at the approach taken with Thor. Kenneth Branagh was handed the role of director, while ex-Home And Away actor Chris Hemsworth was to play the hammer-wielding lead. In retrospect, these were perfectly sane choices, given the hit that it would soon become. But on paper, Kenneth Branagh was unproven as a director of effects-filled summer movies, in spite of his form in Shakespearian drama or gothic proto sci-fi (Hamlet, Mary Shelley's Frankenstein), while Hemsworth, although a proven actor, wasn't by himself a box-office draw.
What Fiege relied on was the recognisability of the Marvel Universe, and the latent promise that each film was leading up to the superhero collision of The Avengers, as suggested in those now famous post-credit stinger scenes.With that in mind, Fiege's approach seems to involve looking back into an actor or filmmaker's past, and looking at how their talents could be applied to a specific comic adaptation, rather than the bankability of their output; Branagh may not have been a noted director of special effects movies, but his reputation as a director of actors, particularly in dialogue-heavy Shakespeare adaptations, made him perfect for the grandly eloquent characters in Thor.
This certainly applies to director Joe Johnston, who may not have been the biggest filmmaking name in Hollywood before 2011 (his biggest hit was Jurassic Park III, released a decade earlier), but who'd proven his ability to craft an exciting and much-loved period action piece – The Rocketeer, another comic book adaptation – even if that particular film was more cult favourite than blockbuster.
As it turned out, this was another great decision. Captain America: The First Avenger provided a stirring and human take on Steve Rogers' origin story, establishing Chris Evans in the title role, and once again building up anticipation for the following year's Avengers.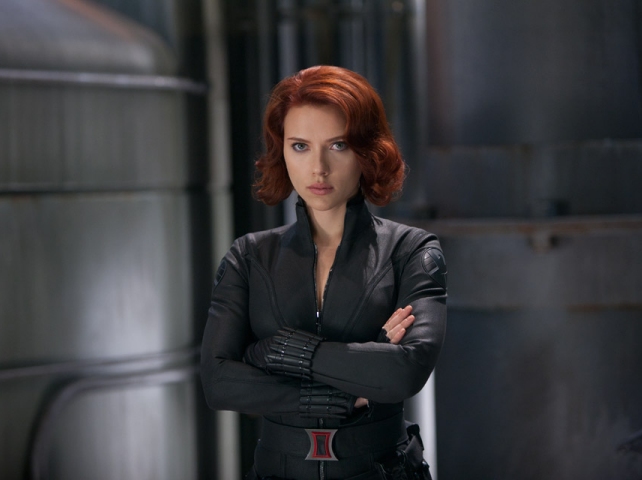 And as history has proven, the appointment of Joss Whedon as the co-writer and director of The Avengers was yet another shrewd move. Like Johnston and Branagh, Whedon's previous work had enjoyed enormous cult success, but through misfortune rather than lack of talent, he hadn't yet broken through with a major hit, at least in cinema. But once again, Marvel saw his potential as a writer and director, not to mention his obvious passion and understanding for the characters he'd have to command on screen.
The Avengers arrived with such widescreen swagger and good humour that its success almost seemed preordained. But in reality, there was much that could have gone wrong; for one thing, the movie had to fulfil the promise of all those post-credits scenes and one-shots, not to mention the years of fan anticipation. The notion of seeing so many superheroes on one screen may have been The Avengers' draw, but it could also have been its downfall; indeed, there were some who'd predicted that balancing all those rival egos, gods and scientists would result in an incoherent mess.
As it turned out, The Avengers proved to be a major pop culture moment, and vitally for the continuation of the Marvel movies, was a colossal hit. Even those who'd rushed to their keyboards to denounce the signing of Mark Ruffalo as Bruce Banner were forced to admit that, really, Ruffalo was perfect casting.
This isn't to say that there haven't been a few bumps on the road to success, however. Iron Man 2, although another hit, didn't quite recreate the magic of its predecessor. A wobble like that may have led some studios to circle its wagons and think about how it could make a film more like the original Iron Man. But to its credit, Marvel didn't change its strategy, but hired Shane Black: a familiar industry name, but whose only movie directing credit was Kiss Kiss Bang Bang (another critical rather than financial hit).
By now, you'll probably know where this is all going: Iron Man 3 has, so far, proved to a far bigger hit with critics than Iron Man 2. And while it's too early to start counting final till receipts, we see no reason why it shouldn't also be another major hit at the box-office. It's up to $200m so far, even before it's made it to America.
Part of Iron Man 3's success is due, in part, to the free reign Black and his co-writer Drew Pearce were given in making the property their own. Some studios may have been a little touchy about the way the writing duo treated one or two of the characters in their screenplay, and certainly, early screening reactions suggest that some fans may have been a little irked by this. But whatever your opinion of their storytelling decisions, Black and Pearce's refusal to stick rigidly to a superhero template – but in fact play games with it as much as adhering to it – has resulted in a far fresher movie than many critics could have predicted.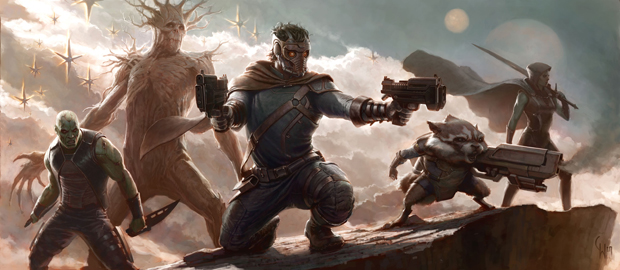 Iron Man 3 sees Marvel on the cusp of what it calls Phase Two. Thor: The Dark World and Captain America: Winter's Soldier are on the horizon, while Avengers 2 is currently in the planning stages. Then there's Guardians Of The Galaxy – which, with James Gunn at the helm, may be the most eccentric superhero film yet – and beyond that, Edgar Wright's Ant-Man (2015) will herald the start of Phase Three.
From the very beginning, Marvel has refused to take obvious or easy paths – an anomaly, in a filmmaking system seldom noted for its risk-taking. Where there was once a tendency to either give superhero movies to well-known actors or directors, or just punt them out relatively cheaply (see the 1990 Captain America for an example of that approach), Marvel Studios has repeatedly tried to make intelligent and creative choices, choosing filmmakers and actors with skill rather than hits behind them. This has not only kept the bills relatively low (imagine what an Iron Man directed by Steven Spielberg and starring Tom Cruise would have cost), but has also resulted in fresh, surprising films.