News
Marvel's Shang-Chi Movie Gets New Release Date
As Disney reshuffles Marvel Studio release dates, Shang-Chi and the Legend of the Ten Rings has been moved a few months further down the line.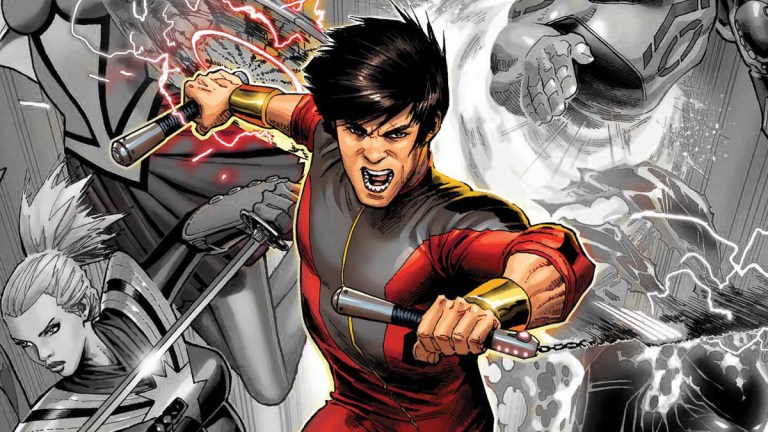 The coronavirus pandemic continues to affect the film industry in ways big and small, and not even the biggest, most successful franchise behemoth of the last decade is immune. Disney announced new release dates for every single one of Marvel Studios' MCU Phase 4 projects, a necessary and expected step after Black Widow was pulled from its planned May 1 release date. We all had a feeling a "chain reaction" would follow, as the carefully planned Marvel Cinematic Universe would need to move its other release dates ahead to make sure that the intricacies of Kevin Feige's blockbuster world would be preserved.
Among these is Shang-Chi and the Legend of the Ten Rings, which had previously been scheduled for Feb. 12, 2021, will now open on May 7, 2021. Why the move? Well, for starters, it's because Black Widow moved into the November release date that had previously been reserved for Eternals, which has now moved into Shang-Chi's former home in February. In turn, Shang-Chi displaces Doctor Strange in the Multiverse of Madness which had previously occupied that May release date (it now moves to November 2021…bumping Thor: Love and Thunder to 2022), and so on down the MCU production line. See what we mean by a chain reaction?
Although, in all likelihood, Shang-Chi and the Legend of the Ten Rings was probably already headed for some kind of release date delay anyway. Like every other major Hollywood production, Shang-Chi would have had to put its production on temporary hold in March as the seriousness of the COVID-19 outbreak became more inescapable. But even before the rest of Hollywood shut down, Shang-Chi had put its own production on pause because its director, Destin Daniel Cretton, had undergone a voluntary self quarantine because of coronavirus concerns back in March.
Shang-Chi and the Legend of the Ten Rings will be the first Marvel Studios production (or major superhero movie) to feature a predominantly Asian cast and director. Simu Liu stars as Shang-Chi, with Tony Leung as the Mandarin…the real one we didn't get to meet in Iron Man 3.