News
Marvel Phase 4 Titles Won't Be Revealed Until Avengers 4 in 2019
Marvel will skip their usual giant presentation in Hall H at San Diego Comic-Con this year, because they're keeping Phase Four under wraps.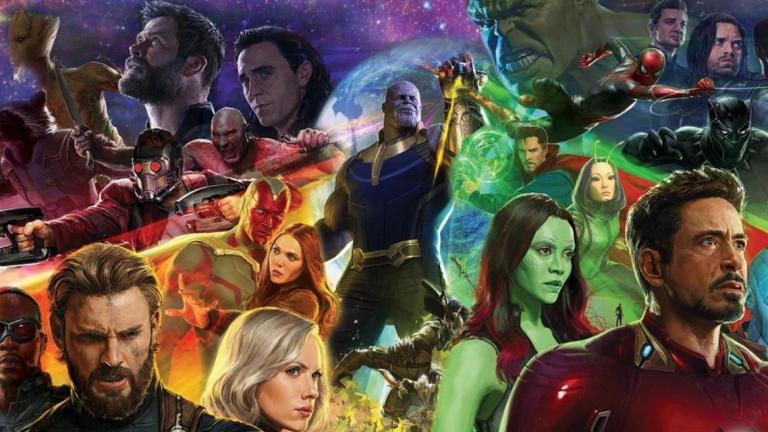 It's a critical moment for the Marvel Cinematic Universe. Avengers: Infinity War is about to hit theaters with the force of the assembled soul gems weilded by a giant purple nihilist. It's incredible to think that this has been building for a decade, and amazing to see how relatively stable the Marvel schedule has remained since 2014, when the road to Infinity War was first mapped out.
At the moment, the Marvel movie schedule stretches all the way to July of 2022, but as of this writing, no actual new projects have been announced beyond the still untitled sequel to Spider-Man: Homecoming, which lands on July 5, 2019. And then, from May 1, 2020 all the way through July 29, 2022, there are nine Marvel Studios release dates reserved…with no names attached to them. It's a safe bet that Guardians of the Galaxy Vol. 3, Black Panther 2, and maybe even Doctor Strange 2 will end up in there, but at the moment, there's nothing to go on.
Most people have just assumed Marvel would sit tight until this year's San Diego Comic-Con, and in their usual theatrical fashion, would unveil a slew of new titles to the most devoted fans in Hall H. But that isn't to be. Marvel Studios architect Kevin Feige told us that Marvel will skip Hall H this year, simply because they won't have any new titles to announce yet.
"We won't do anything until after this time next year," Feige told us. "After that, I think we'll announce where we're going. But we did a very big announcement in 2014 where we announced a lot of movies, and we added a few movies to it after that announcement. But it really felt important that we deliver on that before we do a big showcase of whatever is to come."
Just as Marvel has studiously kept the Avengers 4 title a secret, because apparently the very title is an Infinity War spoiler, so will Marvel keep their Phase 4 plans quiet until after the release of Avengers 4 on May 3, 2019. 
"That's one of the main reasons we're not going to Hall H this year," he continues, "is because Ant Man & the Wasp will have just been released, Infinity War will be out, Captain Marvel will have just finished filming, Spider-Man will have just started filming, and we're not gonna be making any other announcements. So we're gonna wait until Comic-Con next year."
We've speculated a little bit about what those next round of movies might be right here. We'll update this if anything changes, of course.