News
Marvel's Kevin Feige to Produce Star Wars Movie for Disney
Kevin Feige, president and czar of the Marvel Cinematic Universe, will develop a new Star Wars movie for Disney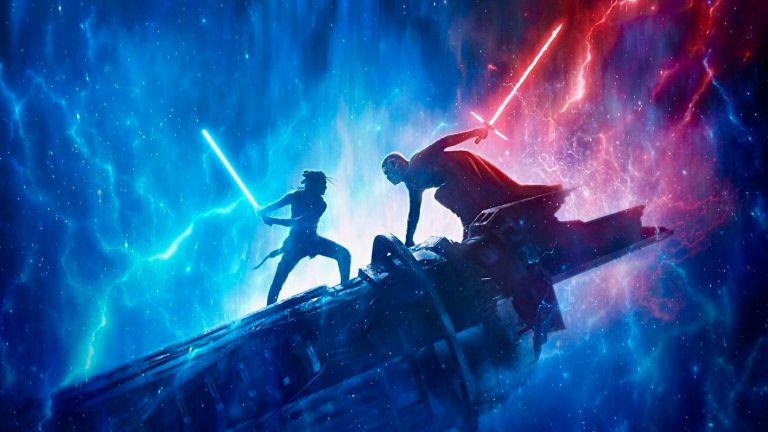 There's a great disturbance in the Force as if Disney just brought their two enormous genre franchises together.
According to The Hollywood Reporter, Disney has turned to Marvel Studios president Kevin Feige to produce a new movie in the next round of films within the Star Wars universe.
"We are excited about the projects Kathy and the Lucasfilm team are working on, not only in terms of Star Wars but also Indiana Jones and reaching into other parts of the company including Children of Blood and Bone with Emma Watts and Fox. With the close of the Skywalker Saga, Kathy is pursuing a new era in Star Wars storytelling, and knowing what a die-hard fan Kevin is, it made sense for these two extraordinary producers to work on a Star Wars film together," Walt Disney Studios co-chairman and chief creative officer Alan Horn told THR.
Disney acquired Marvel Entertainment in 2009 for and Lucasfilm in 2012. Since then, both the Marvel Cinematic Universe and the new Star Wars sequels and side projects have been the two most successful movie franchises in existence. Under the guidance and direction of longtime Marvel and Star Wars fan Kevin Feige, however, Marvel has been the more lucrative of Disney's two behemoths. Marvel has produced 23 blockbuster films since 2008's Iron Man, with eight of those projects grossing more than $1 billion worldwide. This summer's Avengers: Endgame, the conclusion to the "Ifinity Saga" took in $2.9 billion to unseat Avatar as the highest grossing film of all time.
The main Star Wars trilogy, started by J.J. Abrams' The Force Awakens in 2015, has mostly reached Marvel Cinematic Universe levels of success. But spinoffs like Solo and Rogue One have varied in audience, critical, and box office response. With the trilogy set to end this December with Episode IX: The Rise of Skywalker, Disney and Lucasfilm head Kathleen Kennedy are working on what the future holds for the Star Wars franchise, and apparently believe it can't hurt to have Feige around for the next phase.
Feige joins the previously announced Rian Johnson (Star Wars: The Last Jedi) and David Benioff and D.B. Weiss (Game of Thrones) as high-profile creatives to be working on future Star Wars projects.
It could be awhile before we see Feige's vision for a Star Wars film as his Marvel obligations are pretty extensive at the moment with a "Phase Four" of Marvel movies coming up, led by The Eternals, and several more projects announced for Disney's streaming service, Disney+.
Alec Bojalad is TV Editor at Den of Geek and TCA member. Read more of his stuff here. Follow him at his creatively-named Twitter handle @alecbojalad