News
Marvel Hasn't Thought About Adding Fantastic Four and X-Men Yet
Kevin Feige hasn't yet considered how the X-Men and Fantastic Four will become part of the Marvel Cinematic Universe.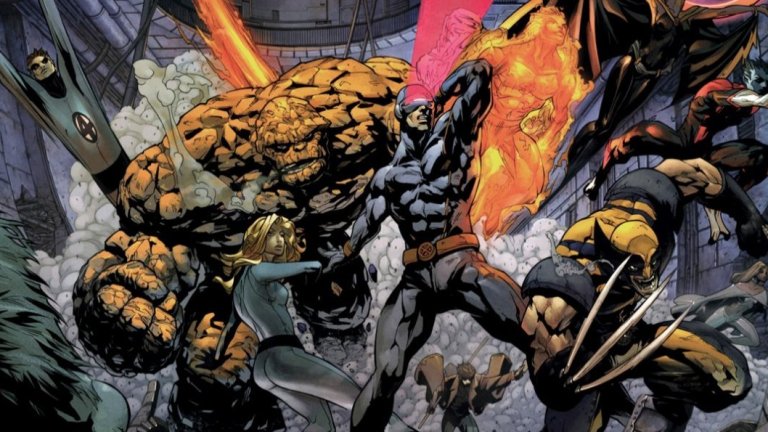 With Disney in the process of acquiring 20th Century Fox's movie assets, fans are dying to know when the X-Men or Fantastic Four might finally join the Marvel Cinematic Universe. While we certainly think the Fantastic Four would be a great fit for the MCU, the X-Men have been doing just fine without Disney for the last few years. Even setting aside the fact that Disney absorbing one of the oldest, most revered movie studios might not be a great thing for the industry in general, a unified Marvel would be a lot of fun.
Disney recently announced a slew of new Marvel Studios release dates between 2020 and 2022, but none of them have titles attached to them. Some might wistfully hope that one or more of those dates will involve the X-Men or Fantastic Four, but at least right now, Marvel Studios honcho Kevin Feige isn't planning on it. For the moment he has made it clear that Marvel's priorities are "getting Infinity War finished and out, starting Captain Marvel, Ant-Man and the Wasp, Untitled Avengers, the next Spider-Man, and Guardians of the Galaxy Vol. 3. These are the ones that are keeping us busy. "
"When and how that deal with Fox finishes and comes together and we're told, 'Hey, now you can start working on it. Now you can start thinking about it,' is when we'll actually start thinking about it," Feige told Entertainment Weekly. "I will say just the notion of having what, frankly, most other companies with [intellectual property] have all along, which is access to all of their characters, that would be fun."
It would be fun. The Fantastic Four in particular would be a great fit tonally for the Marvel Cinematic Universe. But consider the fact that for the moment, 20th Century Fox is proceeding with a packed slate of X-Men movies as well as other Fantastic Four related projects (including a Silver Surfer movie) as if nothing is going to change on their end.