News
Martin Scorsese, Leonardo DiCaprio Develop Flower Moon Film
True crime story of early 20th Century Native American land grab killings may reunites Scorsese and DiCaprio.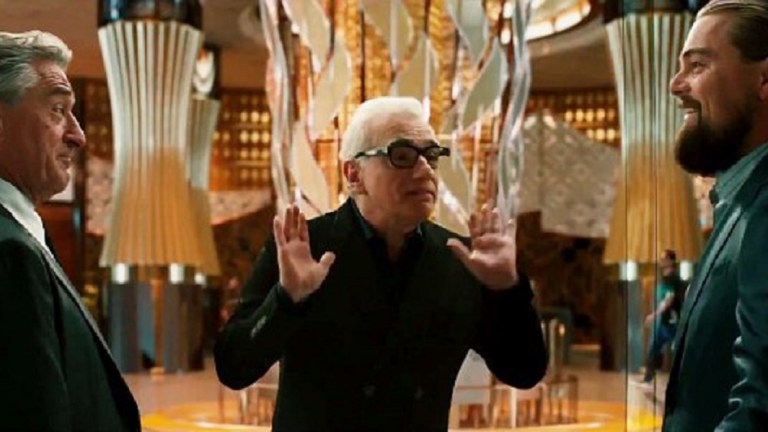 Martin Scorsese and Leonardo DiCaprio will reunite on an upcoming movie adaptation of the David Grann's true-crime novel Killers of the Flower Moon: The Osage Murders and the Birth of the FBI. Scorsese will direct the film after the upcoming The Irishman.
According to production designer Dante Ferretti, a longtime Scorsese collaborator, the director is looking to begin production on Flower Moon next spring.
Earlier reports said Flower Moon would bring together Martin Scorsese, Leonardo DiCaprio and Robert De Niro. Variations on this teaming have brought us classic movies like Mean Streets, Raging Bull, Taxi Driver, Goodfellas, Gangs Of New York, New York, New York, The Aviator, The Departed, Shutter Island, The Wolf Of Wall Street and the upcoming The Devil In The White City.
Imperative Entertainment bought Killers of the Flower Moon: The Osage Murders and the Birth of the FBI for $5 million last year and want an A-list cast.
David Grann's Killers of the Flower Moon: The Osage Murders and the Birth of the FBI digs deep into a string of mysterious deaths that happened on the Osage reservation in the early 20th century. The Department of the Interior assigned white guardians to watch over the Osage's vast financial assets, making it easier to fleece the American Indian tribe. In the spring of 1921, an Osage woman named Anna Brown, disappeared and turned up in a ravine a week later with a bullet in her head. A short time later, her mother, Linnie, wasted away of a disease doctors could do nothing about. Anna's brother-in-law starting to investigate the death as case of poisoning but died, along with his wife, when their house was bombed, triggering the Osage Reign of Terror.
New director J. Edgar Hoover took the case on as the FBI's first major homicide and signed it to former Texas Ranger, now federal agent Tom White in 1925. White traced the killings to local business leader William Hale, who was after the Osage Indians' oil.
The film adaptation of Grann's book The Lost City of Z, starring Charlie Hunnam and Robert Pattinson. opens in theaters this week.
SOURCE: VARIETY