News
Mark Hamill Addresses His Initial Criticisms of The Last Jedi
Mark Hamill regrets being so honest about his The Last Jedi criticisms during the Star Wars press tour.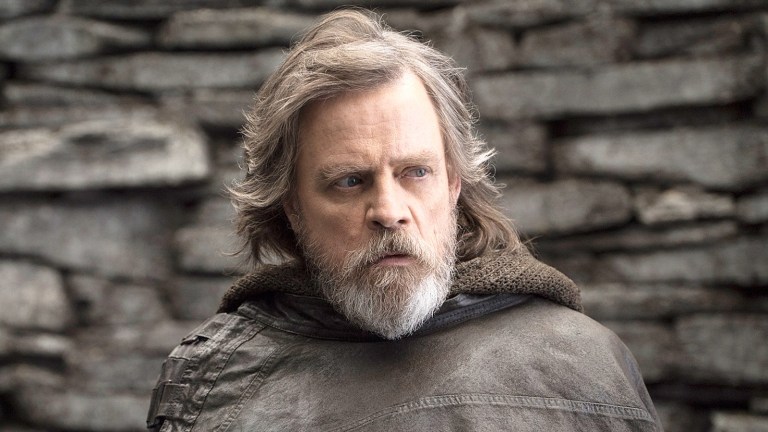 Warning: This article contains spoilers for Star Wars: The Last Jedi…
During the press tour for Star Wars: The Last Jedi, star Mark Hamill has been honest about his initial criticisms of director-writer Rian Johnson's script, specifically the direction Luke's character would go in.
"I said to Rian 'Jedis don't give up,'" Hamill told SensaCine in an interview, for example. "I mean, even if he had a problem, he would maybe take a year to try and regroup. But if he made a mistake, he would try and right that wrong. So right there we had a fundamental difference, but it's not my story anymore. It's somebody else's story—and Rian needed me to be a certain way to make the ending effective."
That's the crux of my problem. Luke would never say that. Im sorry. Well in this version, see I'm talking about the George Lucas Star Wars. This is the next generation of Star Wars, so I almost had to think of Luke as another character. Maybe he's Jake Skywalker. He's not my Luke Skywalker, but I had to do what Rian wanted me to do because it serves the story well.
Hamill would go on to contextualize the comments, saying: "I still haven't accepted it completely. But it's only a movie. I hope people like it. I hope they don't get upset, and I came to really believe that Rian was the exact man that they needed for this job."
Some have used Hamill's criticisms to back up their own rejection of the movie, which has been relatively divisive in its audience reaction versus its critical reaction. Hamill took to Twitter the day after Christmas to back up Johnson's vision of Star Warsand to say that he regrets voicing his creative differences…
Previously, Hamill has addressed the difference between his own personal opinions and the world of Star Wars, writing:
He also recently shared his respect for Johnson, tweeting: