News
Maleficent: Mistress of Evil Unveils Its First Trailer
Angelina Jolie is back as Maleficent, the Disney villain who practically invented "tfw big mood."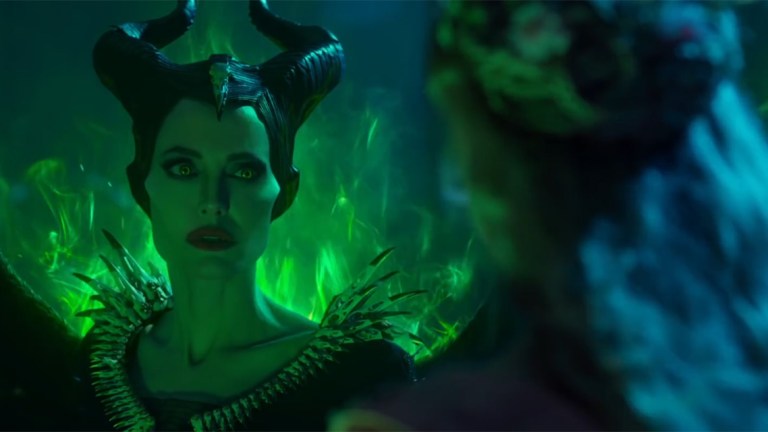 Robert Stromberg's 2014 live-action film Maleficent explored the classic tale of a princess (Elle Fanning) who, on her sixteenth birthday, pricked her finger on the spindle of a spinning wheel and fell into a deep sleep from which she would never awaken, thanks to a vengeful and powerful fairy by the name of Maleficent (Angelina Jolie). It was a pretty big hit for Disney so, even though the story wrapped up nicely, a sequel is on the way later this year.
The follow-up film finds Maleficent plunging back into a vintage dark mood after clashing with Michelle Pfeiffer's Queen Ingrith over the ongoing issues surrounding the protection of the moors. Chiwetel Ejiofor, Robert Lindsay, Sam Riley, Imelda Staunton, and Juno Temple also star.
Mistress of Evil also has a fresh director behind it in Joachim Rønning (Pirates of the Caribbean: Dead Men Tell No Tales) and a new villain in the shape of Deadpool's Ed Skrein.
Watch the first trailer below…
And here's the official synopsis:
Maleficent: Mistress of Evil is a fantasy adventure that picks up several years after Maleficent, in which audiences learned of the events that hardened the heart of Disney's most notorious villain and drove her to curse a baby Princess Aurora. The film continues to explore the complex relationship between the horned fairy and the soon to be Queen as they form new alliances and face new adversaries in their struggle to protect the moors and the magical creatures that reside within.
Maleficent: Mistress of Evil will be released on Oct. 18.