News
Maleficent 2 Casts Michelle Pfeiffer As a Queen
Michelle Pfeiffer will star opposite Angelina Jolie in the follow-up to Disney's smash fantasy hit, Maleficent.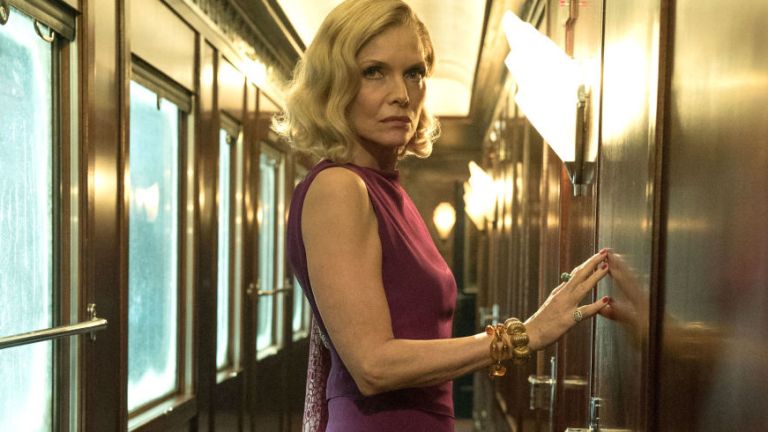 Mirror, mirror, on the wall, who is the fairest of them all? Michelle Pfeiffer will be the judge of that as the ruling monarch in the upcoming film Maleficent 2, the sequel to Disney's updated twist on Sleeping Beauty, according to The Hollywood Reporter. The film stars Angelina Jolie in the title role as the vainglorious, bad apple dispensing Disney antagonist.
Pfeiffer is in final talks to play a queen in Maleficent 2, joining fellow franchise newcomer and the one-time Daario Naharis Ed Skrein, best known for his work in Deadpool. Skrein is is in negotiations to playing the villain in the film, although that is the only detail we know about his character. Elle Fanning will reprise her role in this follow-up to the 2014 hit.
Maleficent is being directed by Pirates of the Caribbean: Dead Men Tell No Tales co-director Joachim Rønning.  The screenplay was written by Jez Butterworth and Linda Woolverton. The film is being produced by Joe Roth.
There is no word yet on any plot details, all of which are being covered by some kind of cloaking spell. It is also as-yet-unclear whether the sequel will pick up where the original left off. Maleficent broke several box office records, eventually earning $758.5 million worldwide.
After starring in the forgettable sequel to Grease, Pfeiffer broke through on the big screen as Elvira Hancock, the trophy moll Al Pacino's Tony Montana skimmed off Robert Loggia's excess in Brian De Palma's remake of Scarface (1983). She also starred in Dangerous Liaisons (1988), The Fabulous Baker Boys (1989), and Love Field (1992), before she put on the catsuit and cracked the ship in Tim Burton's Batman Returns (1992). Pfeiffer was nominated for an Emmy Award for playing Ruth Madoff in HBO's television film The Wizard of Lies (2017). She most recently appeared in Mother! (2017) and Murder on the Orient Express (2017). Pfeiffer will next be seen as Janet Van Dyne in Ant-Man And The Wasp.
Disney plans to begin shooting Maleficent 2 this year.
We will keep a close eye on this project as more details are released.