Features
Making of The Brood: arrests, Oliver Reed & stolen Cognac
With David Cronenberg's The Brood out on Blu-ray, we look at what went on in its making, including the antics of one Oliver Reed...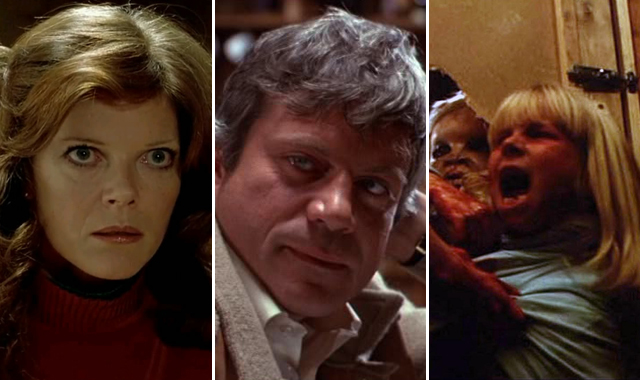 Hailing from David Cronenberg's visceral heyday of symbolic body horror, The Brood was, as the director himself described it, his "version of Kramer Vs Kramer," a divorce drama that – coincidentally – also came out in 1979. But unlike that Dustin Hoffman and Meryl Streep Oscar-winner, The Brood is told from Cronenberg's uniquely uncompromising, full-blooded perspective.
A battle between husband Frank (Art Hindle) and Nola (Samantha Eggar) for the custody of the young Candice (Cindy Hinds) takes a frightening turn when family members begin to die at the hands of an army of miniature killers. These killers, it seems, have something to do with Doctor Hal Raglan (Oliver Reed) and his experiments into something he calls 'psychoplasmics' – a means of turning repressed psychological trauma into physical changes in the body.
More than three decades after its debut in 1979, The Brood is finally getting a  release on sparkly Blu-ray. You can read our 2012 retrospective of the film here, but to mark its high-definition debut, here are some things we've learned about the movie's production – which, thanks in part to Oliver Reed's infamous capacity for carousing, was anything but uneventful…
Autobiographical writing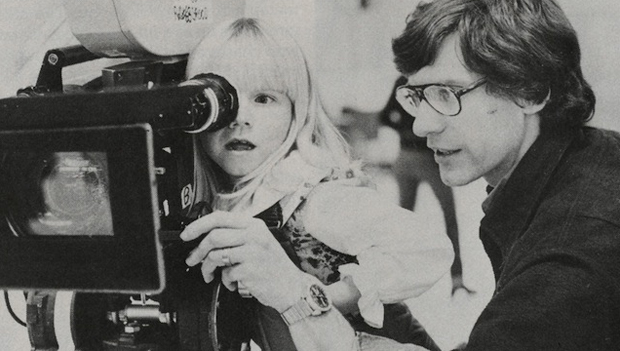 David Cronenberg had already made a name for himself by the late 70s, thanks to the cult success of his first pair of low-budget features, Shivers and Rabid. But a divorce and subsequent custody battle left Cronenberg determined to get his emotions down on paper – and the resulting screenplay was the most powerful and autobiographical writing he'd yet produced.
"The Brood got to the real nightmare, horrific, unbelievable inner life of the situation," he said in an interview for the book Cronenberg On Cronenberg. "I'm not being facetious when I say I think it's more realistic, even more naturalistic, than [Kramer Vs Kramer]. I felt that bad. It was that horrible, that damaging. That's why it had to be made then; it wanted to be made full blast…"
Tax shelters
When it came to actually filming the scenes Cronenberg had set down on paper, the tax shelter years of the late 70s – a period when accountants and bankers were tripping over themselves to fund movies in order to take advantage of tax breaks – made getting the money together for such a disturbing film surprisingly easy.
"There was literally money running after projects," recalls producer Pierre David in an excellent interview for The Brood's extras. "I can tell you the number of times people would come to me and say, 'Is there something you could shoot? Anything!' It was a godsend, but terribly mishandled. Fortunately for someone like David [Cronenberg], it allowed for The Brood to get made."
In order to secure both funding and decent distribution, however, The Brood needed some stars attached to it. Ultimately, Art Hindle, who'd just finished the Invasion Of The Body Snatchers remake with director Philip Kaufman, would take on the lead role of Frank. British actress Samantha Eggar was chosen to play his Nola, thanks not only to her resemblance to Cronenberg's own ex-wife ("That was a personal little weirdness," the director admitted), but also because she responded to the script ("Samantha really understood the movie; she said that it reminded her of her own childhood").
The key role of Dr Raglan, meanwhile, required a powerful screen presence. Oliver Reed was uniquely qualified to give the kind of robust, screen-filling performance Cronenberg wanted – though his presence would cause a few unforeseen off-screen problems, too.
 As Pierre David puts it: "I had no idea what I was getting into when I hired Oliver Reed…"
The mischief of Oliver Reed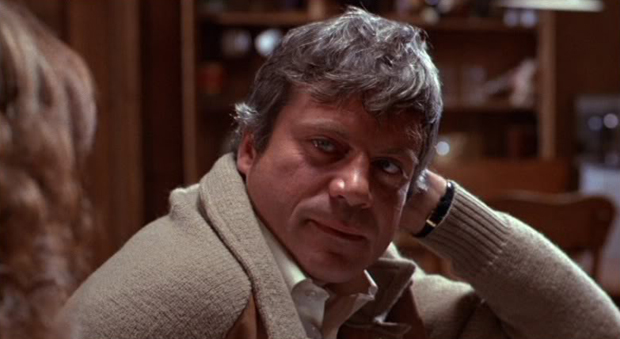 From pretty much the beginning of his career to its end, Oliver Reed was infamous for his capacity for alcohol. The Brood had barely begun filming when Reed, having refreshed himself in a Toronto bar one evening, managed to get arrested.
"I will always remember," Pierre David said, "two days into the shoot, I had to go back to Montreal. I got a phone call at one in the morning, and I'm told that Oliver Reed is at a police station. I said, 'What the hell happened?' My production manager, who had to go over there immediately, said, 'Well, the good news is, he's got all the cops in hysterics. They are all laughing like crazy with him.'"
Reed, it turns out, had made a bet with some of the other drinkers in the bar that he would walk back to his hotel – on a Canadian winter's night, no less – without any clothes on. Reed won the bet, but attracted the attention of the police. Reed had, Pierre David said, enjoyed "a very copious dinner and drinks… I don't know. A lot of pop… He just took his clothes off and started walking down the street – and he obviously got arrested."
Unfortunately for the producer's blood pressure, Reed's antics continued the following night, when he decided to throw his bed linen from the fourth storey window of his posh Four Seasons hotel room. "I got a call from the hotel, saying, 'We can't keep a guest that does that.'"
Unsure of what to do next, Pierre David called up Reed's agent. "There's only one solution, then," the agent said. "Bring in his brother. He's the gatekeeper. He'll take care of everything."
Fortunately, the calming presence of Reed's brother, Simon, appeared to keep the actor's more outlandish antics at bay.
"[Reed] would show up on set every morning, and be totally great," Pierre David said. "He'd get drunk at night, but where was the hangover? I don't know. He was amazing. He was funny, he was on-target, he was nice, he was everything. At night, he was a wild man. But after his brother showed up, we didn't get any more total craziness."
The Wizard Of Oz connection
Given that The Brood is a gory, disturbing product of David Cronenberg's imagination, it's somewhat surprising that it has any connection to that most evergreen of family fantasies, The Wizard Of Oz. But almost exactly 40 years after he provided the make-up effects for the Munchkins in that 1939 film, make-up artist Jack H Young was on the set of The Brood, and was responsible for the creepy look of its band of mutant killers.
Really, those mutant killers were just normal school kids in one-piece pyjamas and wax masks, designed and applied by Young. The only problem was, the masks didn't come off very easily.
"The wax faces would not come off without a fight," remembers cinematographer Mark Irwin. "By the time we got to lunch, the girls couldn't get the masks off, so we had to feed them through straws…"
Samantha Eggar and gore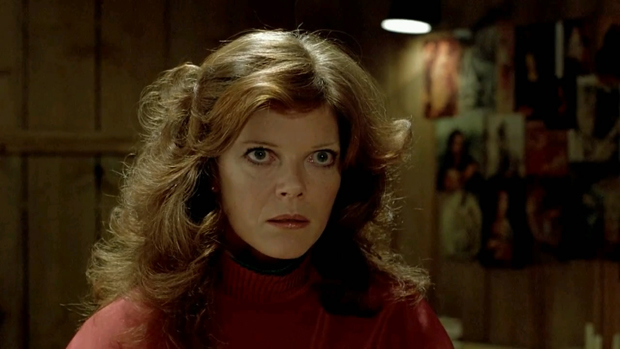 Perhaps even more so than Oliver Reed, Samantha Eggar gives a powerhouse performance in The Brood. Without a doubt, hers is the more challenging role – required to evoke pathos, suspicion and outright fury, Eggar's turn is quite unforgettable.
Actor Art Hindle recalls that Eggar was rather detached and distant on set – something that he puts down to her uncertainty over the script. Given that she was more than happy to play the part according to Cronenberg, this doesn't seem to be the case – it's more likely, perhaps, that her history with Oliver Reed may have resulted in what Mark Irwin called her "brooding" mood between takes.
"What was interesting about the tension between [Eggar] and Oliver Reed was that they had, as it turned out, a history," Irwin said. "They'd come to fruition and gone their separate ways, and now Olly – in his nostalgia, among other things – decided he wanted to rekindle that. I don't think she felt the same way. That was evident on the set."
The stresses of working on an exceedingly bloody horror film may have taken their toll somewhat, too. During one of the climactic scenes, Cronenberg demanded that gallons of fake blood be splattered on the actress – a mantra that led to the crew having T-shirts made up with "More blood, more blood" emblazoned on them according to Irwin.
Unfortunately for Eggar, Cronenberg's desire to create the most gore-laden scene he could afford resulted in an unfortunate side effect by the middle of the day's filming.
"David would splash blood everywhere," Irwin said. "Of course, the blood was made from corn syrup and food colouring. So after an entire morning's shooting, of "More blood, more blood", finally we break for lunch and this poor girl has crystalised into a candy apple. The sugar's turned into a solid shield, and she can't move. We spent an hour trying to dissolve it with warm water."
The wrap party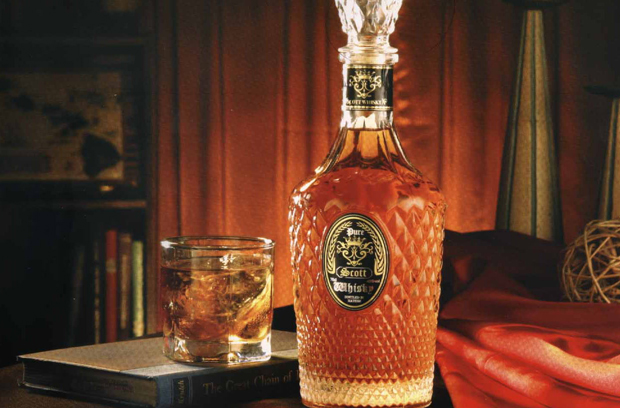 In spite of these minor mishaps – and a tricky scene where the children dressed as mutants were too frightened to attack Oliver Reed – The Brood completed filming relatively peacefully. At the wrap party, Reed, according to the recollections of the main cast, was still the picture of restraint – even if he did have a curious way of disposing of his cigarettes.
"I remember introducing him to my mother in law at the time at the wrap party," Hindle said. "He was smoking a cigarette at the time, and he deemed that impolite. He didn't have anywhere to put it, so he put it out on his tongue and ate it."
Reed's voracious appetite for booze also meant that the mother of child actress Cindy Hinds went without a gift she'd been given by the crewmembers.
"The crew had got my mom a nice bottle of Cognac or something, and after the party she went to get it but it was missing," Hinds remembers. "She asked [where it was], and [they said], 'Oh, Oliver took that up to his room.' He drank the whole thing…"
The release
In many ways, The Brood marked a turning point for David Cronenberg. Although still low-budget and full of somewhat quaint genre elements – characters being murdered with meat tenderisers – it was a marked departure from the more sleazy, aggressive gore and violence of Shivers and Rabid.
The Brood had a more serious, thoughtful tone as well as more shocking moments to stir the blood, and it was, as Pierre David puts it, "the first movie of [Cronenberg's] that started getting really good reviews… A number of people started saying, 'This guy's talented. There's something going on here.'"
The Brood also marked Cronenberg's first collaboration with composer Howard Shore, who would go on to provide the music for almost all of Cronenberg's films thereafter. An early entry into the director's canon though it is, The Brood remains a short, sharp and enduringly nasty piece of body horror, enlivened by some great performances from Samantha Eggar and, of course, the irrepressible Oliver Reed.
The Brood is out on Blu-ray on Monday the 8th July.