News
Mahershala Ali to Star In Sci-Fi Thriller Sovereign
Mahershala Ali, fresh off True Detective and Green Book, brings a regal bearing to director Marc Munden's sci-fi thriller Sovereign.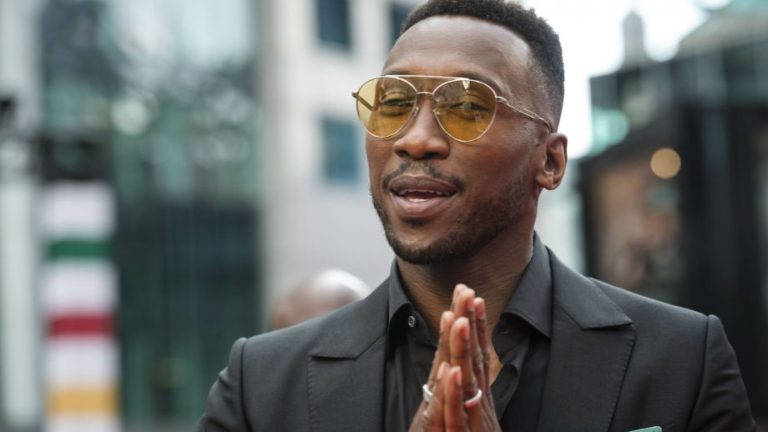 Two time Academy Award winning actor, and the deviously forgetful cop on True Detecive season 3, Mahershala Ali, is joining the indie sci-fi thrillerA Sovereign.A Coming from British director Marc Munden, who directed the Channel 4 TV miniseriesA National Treasure, and written by Jack Thorne, who is currently at work adapting Phillip Pullman'sA His Dark MaterialsA into a series for BBC One.
"We have long loved this project and have been patiently waiting until we found the right leading actor, which we no doubt have found in the incredibly talented Mahershala Ali," Nick Meyer, eOne's president of film, said in a statement. "The cast is clearly shaping up well and is backed by a creative team with a proven track record and the ability to tell a story that will resonate with audiences around the world."
After breaking out on Netflix political thriller series House of Cards, went on to make motion picture history. Ali won the Academy Award for Best Supporting Actor twice. Two years ago he won for playing Liberty City, Miami, Cuban drug dealer Juan in Moonlight, and this year for his role as pianist Dr. Don Shirley in Green Book. This makes the first black actor to win two Oscars in the same category. He is also the first Muslim actor to win an Academy Award for acting.
SovereignA will star in Joseph Godon-Levitt.A The script comes from a draft by Geoff Tock and Gregory Weidman. While the logline for the film is still being kept secret, the story will follow Gordon-Levitt as a man grasping with the dissolution of his marriage while he struggles to locate the crew of a space station, which includes his wife, after they mysteriously vanish.
Shawn Levy, Dan Levine and Dan Cohen are on board as producers, working through their 21 Laps Entertainment banner. The film's financing and international sales are being handled by Sierra/Affinity, and that company's Nick Meyer and Marc Schaberg will executive produce alongside Kelly McCormick and Gordon-Levitt.
Gordon-Levitt was last seen in Oliver Stone's Snowden as the titular character and is at work producing K Troop, a feature film about the general who led the fight against the KKK after the Civil War, with Amazon.
Culture Editor Tony Sokol cut his teeth on the wire services and also wrote and produced New York City's Vampyr Theatre and the rock opera AssassiNation: We Killed JFK. https://www.denofgeek.com/us/authors/tony-sokol" target="_blank">Read more of his work here or find him on Twitter https://twitter.com/tsokol" target="_blank">@tsokol.
No word on a release date yet for Sovereign, but we'll be sure to keep you updated on the project.
A