News
Polar Trailer: Mads Mikkelsen Netflix Action-Thriller
Mads Mikkelsen Netflix spy thriller Polar is based on a Dark Horse graphic novel.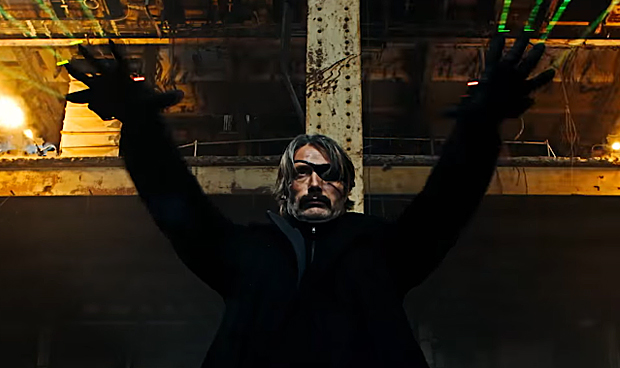 Polar arrives on Netflix as one of two action thrillers within a short window (with the other being theatrical offering Arctic,) to showcase the concept of Mads Mikkelsen fighting off fiends in a snow-filled fury on the axis of the world. However, this particular Mikkelsen blood-in-the-snow effort is actually a comic book movie, adapting the Dark Horse graphic novel, Polar: Came With the Cold, by Victor Santos.
Jonas Åkerlund stepped in to direct Polar, with Jayson Rothwell writing the adaption set in the gritty underworld of political assassins; a John Wick-type tale set against a sub-zero backdrop.
Polar Trailer
The first trailer for Netflix's Polar has arrived!
As you can see, Mikkelsen plays Duncan Vizla, aka the Black Kaiser, aka the world's top assassin. While the Black Kaiser is living out a snowy, isolated planned retirement, bonding with a new neighbor Camille (Vanessa Hudgens), it seems that he's considered a liability to his old firm. Thus, he – and, by proximity, Camille – becomes targeted by a group of younger, faster killers who are trying to put him down.
The cast also consists of Matt Lucas, Robert Mailet and Inga Cadranel.
Polar Release Date
Polar makes its exclusive Netflix premiere on Jan. 25.
Mikkelsen's Vizla is almost akin to an aging James Bond, which is a perfect fit for an actor who – amongst his several unforgettable roles on film and television – once played Bond villain Le Chiffre in Casino Royale.
"Mads Mikkelsen was born to play the world's best assassin," said producer Jeremy Bolt. "He is totally believable as the Black Kaiser in 'Polar' and Jonas' unique, vibrant but grounded and darkly comic style will set 'Polar' apart as an unforgettable tale."
Director Åkerlund is best known for directing music videos, and recently received Emmy and Grammy nominations for his part in Beyonce's Lemonade. His horror-thriller, Lords of Chaos, arrives in theaters in the U.S. on February 8.
Kayti Burt is a staff editor covering books, TV, movies, and fan culture at Den of Geek. Read more of her work here or follow her on Twitter @kaytiburt.
Joseph Baxter is a contributor for Den of Geek and Syfy Wire. You can find his work here. Follow him on Twitter @josbaxter.