News
M Night Shyamalan's After Earth: First Trailer
The first trailer for M Night Shyamalan's sci-fi After Earth, starring Will Smith, has arrived. You can take a look within...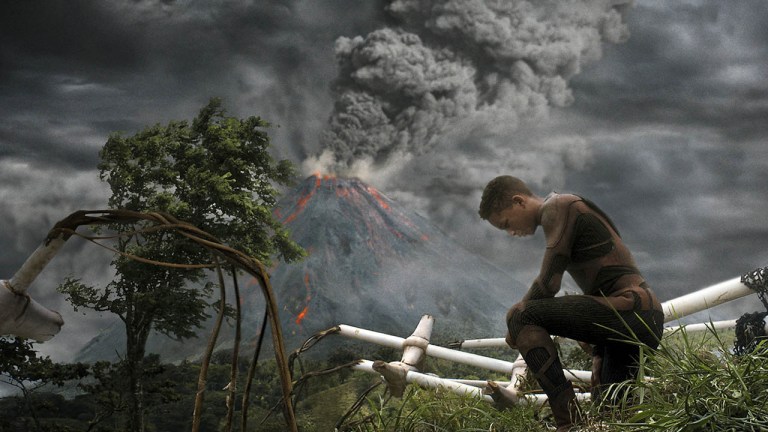 Either critically or financially, M Night Shyamalan hasn't had much success with his last few pictures, but we've real hope that After Earth will mark a return to form for the director. A sci-fi outing written by Gary Whitta and Stephen Gaghan, it's one of several genre movies we're very much looking forward to next year.
Will and Jaden Smith play a father and son stranded on a post-cataclysmic Earth, which is now an Avatar-like jungle of angry animals and weird fauna. "Everything on this planet has evolved to kill humans" Will Smith tells us, as Jaden swoops around in a rather cool flying squirrel suit. It certainly looks like a tonal and visual departure for Shyamalan, and we're looking forward to see a movie where he concentrates on directing while somebody else writes.
After Earth opens on the 7th June 2013 in the UK.