News
M. Night Shyamalan Turned Down Offers from Marvel and DC
M. Night Shyamalan says the idea of his doing a blockbuster comic book film is "very hard to imagine."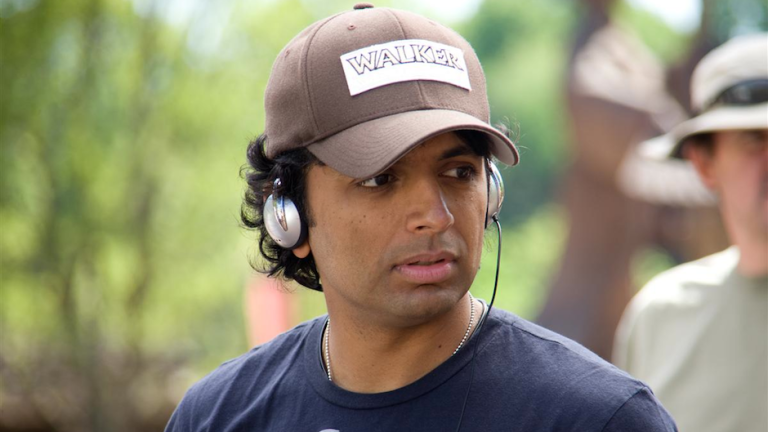 M. Night Shyamalan may have directed one of the most offbeat comic book films of all time with Unbreakable back in 2000, but he's not ready to make the leap into the billion dollar club just yet. In a new interview with Yahoo Movies UK, Shyamalan outlined why he's happy to stick with projects like his latest movie, Glass, and revealed that he's already turned down offers from both Marvel and DC in the past. The filmmaker cited his unusual style as a reason why he might not be a good fit for Disney or Warner Brothers' juggernauts.
"I want to make sure it's right for everybody," Shyamalan said. "I have a strong [filmmaking] accent. It's very particular, and the best version of it is to keep the accent. Are those movies [Marvel and DC superhero films] a place for that? Or is it appropriate for that?"
Giving the notion some serious thought, he then mused, "Because they, in and of themselves, have their own flavor. Do they want this other tabasco in there? So it's philosophically a question. It doesn't mean [I'll] never [do it], but it's very hard to imagine. Filmmakers that have a heavy accent–I don't necessarily want them to make those movies."
Shyamalan went on to say that it's not the studio's fault when they don't like a person's particular style or direction and want to nix it, like Marvel's infamous split with original Ant-Man helmer Edgar Wright, and hinted that he could see himself coming up against those same issues if he tried his hand at a Marvel or DC superhero movie.
"It's not fair to [studios], because they want to make [their films] in a certain language. And what if I said, 'Hey, I'm going to do this three-minute shot on the back of his head, and I also want to make them very dark, and I want his motivation to be really ambiguous, and I want to challenge the audience to make them super-uncomfortable.' I want [the studio] to be okay with those things."
It's intriguing Shyamalan is not fully attracted to a superhero film after making his very own superhero trilogy. While much of the appeal of Unbreakable and Split is that audiences didn't know they were watching a superhero film when they were first released, those thrillers have spawned a crossover in Glass that very much embraces the comic book form to, we would argue, amusing results. But as the man says, it's not like he'd never do it, so what comic book property can you see him being a good match for in the future? Answer on a postcard. Or in the comments section, whichever seems quicker.
Glass is in theaters on Friday, Jan. 18.