News
Luke Hemsworth to Star in Sci-Fi Drama Encounter
Westworld actor Luke Hemsworth will lead a Twilight Zone-like sci-fi drama called Enounter.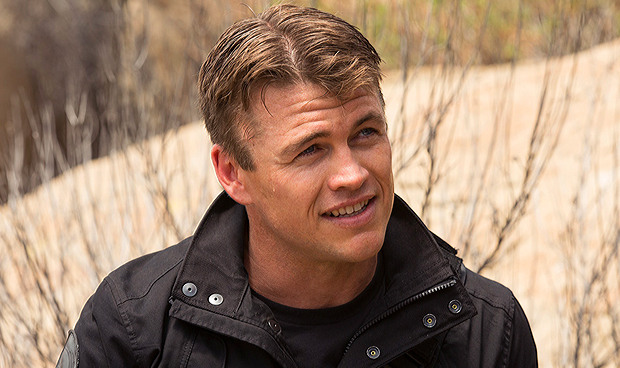 While Hemsworth brothers Luke and Liam have taken the entertainment industry by storm, the oldest of the trio, Luke, has been quietly carving out his own resume until a key role in HBO's Westworld thrust him into the global spotlight. Now, Luke Hemsworth gets ready to try things out as a leading man in an upcoming old-school-stylized sci-fi drama.
It has been announced that Luke Hemsworth will star in Encounter, a sci-fi movie project described as being in the vein of The Twilight Zone. Hemsworth will take the lead in a film depicting a group of friends who discover a crashed extraterrestrial ship along with its surviving pilot. Taking the alien ace home, they realize that their new friend possesses secrets that shadowy government types covet. Of course, the group eventually find themselves on the run from federal pursuers, all while attempting to discover their interplanetary pal's actual agenda. While this sounds like an adult spin on E.T., we should probably take the touted Twilight Zone comparison to mean that intellectually stimulating twists are abound in place of Reese's Pieces and bad video games.
Directing Encounter will be Paul Salamoff, a veteran from the trade of special effects whose has worked on high-profile films going back to the early-1990s. Encounter will mark Salamoff's proper feature directorial debut, working off a script that he wrote. According to Salamoff:
"The world of Encounter is a nod back to classic sci-fi movies of the '70s and '80s. Its fresh approach offers a new twist on science fiction's strengths of exploring very human themes of loss, grief in an unexpected and thought-provoking way."
For Luke Hemsworth, Encounter is a major opportunity to upgrade to lead actor status. He's mostly fielded television projects in his native Australia, notably the long-running soap opera Neighbours, later appearing in films like The Anomaly with Ian Somerhalder and Kill Me Three Times with Simon Pegg, before landing the role of the vexed park security head Ashley Stubbs in Westworld. The Encounter cast also consists of Anna Hutchison (The Cabin in the Woods), Tom Atkins (Lethal Weapon), Glenn Keogh (Transformers: Age of Extinction), Vincent M. Ward (The Walking Dead), Cheryl Texiera (Girl Meets World) and Christopher Showerman (Supergirl).
Encounter is set to commence production in Georgia in August.