News
Lowriders Trailer: Melissa Benoist, Theo Rossi and More Star in East LA Drama
The Lowriders trailer centers on East LA drama, showcasing names like Melissa Benoist, Theo Rossi, Eva Longoria and more.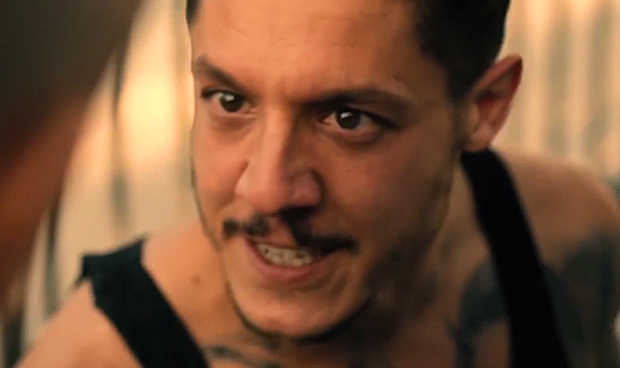 Upcoming film Lowriders appears to be a cinematic fable with familiar dramatic elements about the inescapable nature of urban blight. However, it also carries some lighthearted aspects that looks cut through stereotypical views about Latino car-customizing culture in East Los Angeles. Yet, for fans of the comic book genre, it's also a small cornucopia of familiar faces, with one that soon will be familar.
The Lowriders trailer starts with young Danny (Gabriel Chavarria), a seemingly sensitive aspiring street artist who's amenable to hanging out with an eclectic array of people. However, despite being in the orbit of an attractive artistic muse in Lorelai (Melissa Benoist), his impulsiveness, which seems to get him in trouble with the law, puts those aspirations in jeopardy. Meanwhile, drama is rampant in Danny's family, notably between patriarch auto mechanic Miguel (Demián Bichir) and his estranged, criminal adult son Francisco (Theo Rossi). The struggles seem to meld together amidst the backdrop of a hydraulics-humming East LA auto subculture.
Lowriders serves as the English language feature-length debut of Peruvian director Ricardo de Montreuil. We would also be remiss here at Den of Geek to not point out that Melissa Benoist, whose fame was significantly elevated since starring on The CW's Supergirl, fields a prominent part. Moreover, Sons of Anarchy star Theo Rossi, who also recently made an impact in the Netflix arena of the Marvel Cinematic Universe as the manipulative villain Shades on Luke Cage, also plays a major role. However, also notably present – seen in a sleeveless black vest – is young Tony Revolori, who will make his own Marvel impact on the big screen in this summer's Spider-Man: Homecoming as a contextually reinvented version of the iconic bully Flash Thompson. The film also co-stars Eva Longoria.
Lowriders gets ready to exhibit one car-customizing family's triumph and tumult amidst an unforgiving urban atmosphere when the film hits theaters on May 12.