News
Love, Simon TV Show Cast, Release Date, News
Becky Albertalli's queer young adult book Simon vs. the Homo Sapiens Agenda is being made into a TV show.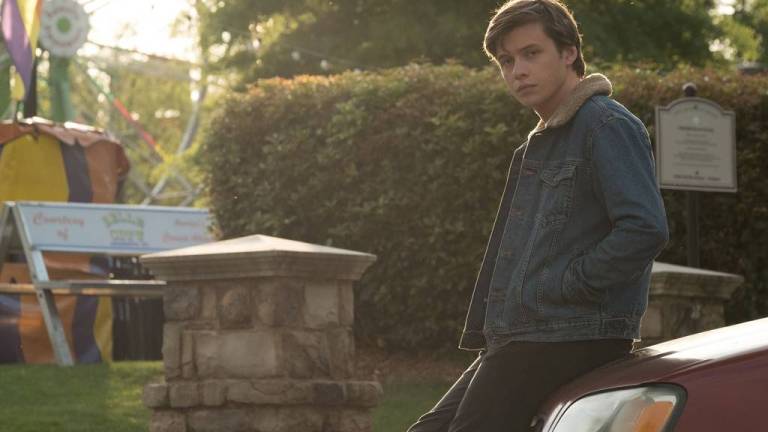 Romantic comedies got a lot of much-deserved love and attention in 2018; one of the less-talked-about contributions to that glorious rom-com resurgence was the Greg Berlanti-directed Love, Simon, an adaptation of Becky Albertalli's queer young adult book Simon vs. the Homo Sapiens Agenda.
Love, Simon was a critical and box office success, making $66 million on a $10–$17 million budget as the first major Hollywood film to center around a gay teen romance. While there has been no official movement on adapting Albertalli's sequel—Leah on the Offbeat, which centers on Simon's best (played by 13 Reasons Why's Katherine Langford in the film)—Variety just announced that a half-hour Love, Simon TV series is in development at Disney+, Disney's upcoming streaming service.
In the latest news on the Love, Simon TV series, a crucial casting swap has occurred.
Rachel Naomi Hilson (NBC's Rise, Go90's In the Vault, CBS's The Good Wife) will play the role of Mia, replacing the previously-cast Johnny Sequoyah, reports Deadline. Mia is described as main character Victor's (Michael Cimino) "whip-smart friend with a quick wit and easy laugh." The recasting was reportedly the result of a decision to take the character in a new direction.
Love, Simon TV Show Details
The Love, Simon story centers around Simon, a closeted teen who falls in love with a classmate he meets online. As Simon begins to search for the identity of the object of his affection, he struggles to keep his sexual orientation secret from his friends, family, and school community. In addition to Langford, the film starred Nick Robinson in the title role, as well as Josh Duhamel, Jennifer Garner, Alexandra Shipp, Jorge Lendeborg Jr., Keiynan Lonsdale, Miles Heizer as Cal Price, Logan Miller, Tony Hale, and Talitha Bateman. None of the film's cast is not expected to reprise their roles for the TV show.
Berlanti, who is an executive producer on about a million TV shows currently in production (including the Arrow-verse), stepped behind the camera as director for the 2018 film, but doesn't seem to have any involvement in the Disney+ production, as he has a deal with Warner Bros. According to the Variety article, This Is Us showrunners Isaac Aptaker and Elizabeth Berger are "eyeing" the project.
Love, Simon TV Show Cast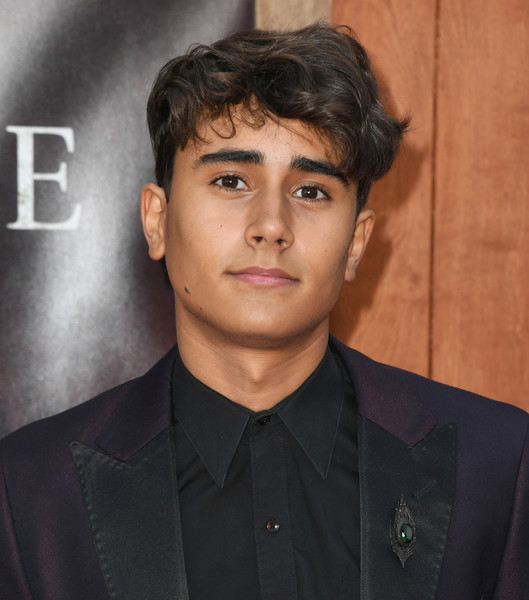 The Love, Simon TV show has found its lead. Michael Cimino (Annabelle Comes Home) will play protagonist Victor in the Disney Plus series. According to the announcement from Variety, "Victor is a new student at Creekwood High School on his own journey of self-discovery, facing challenges at home, adjusting to a new city, and struggling with his sexual orientation. When it all seems too much, he reaches out to Simon to help him navigate the ups and downs of high school."
The rest of the cast includes: Ana Ortiz as Victor's mother Isabel, James Martinez as Victor's father Armando, Isabella Ferreira as Pilar, Victor's younger sister; Mateo Fernandez as Victor's little brother Adrian, Rachel Naomi Hilson as Victor's friend Mia, Bebe Wood as Victor's friend Lake, George Sear as Victor's classmate Benji, Anthony Turpel as Victor's neighbor Felix, and Mason Gooding as basketball-loving jock Andrew.
Nick Robinson, who starred as Simon in the film adaptation, will serve as a narrator; he is also a producer.
Love, Simon TV Show Release Date
The series is set to begin production soon in Los Angeles. We will keep you updated with a release date when it has been announced.
Read and download the Den of Geek SDCC 2019 Special Edition Magazine right here!
Kayti Burt is a staff editor covering books, TV, movies, and fan culture at Den of Geek. Read more of her work here or follow her on Twitter @kaytiburt.