News
Looking back at Superman III
Superman turns bad and Richard Pryor does funny in this nightmarish third instalment. Here's Mark's appreciation of Superman III…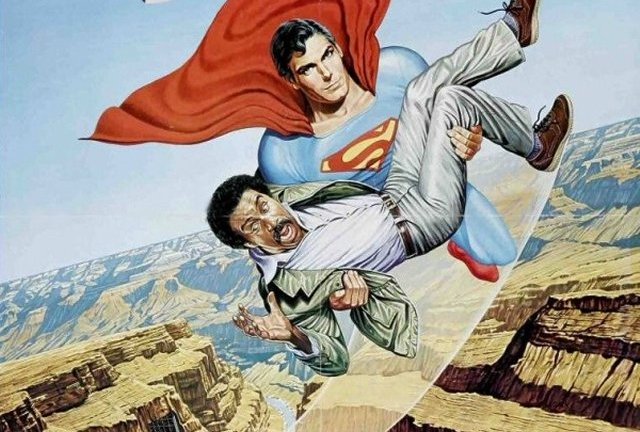 It's a given that people visiting this site will have collected their fair share of movie memories during their childhood. For me, Superman III provides many standout moments that will live long in the memory. I first saw it on television when I was about ten, I think, and it struck me as one of the scariest experiences I had ever had in my tender years.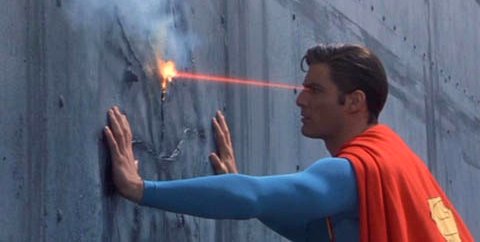 The third film in the franchise is very much a product of its time, taking advantage of growing knowledge and interest in technology by introducing computer genius, Gus Gorman, played by Richard Pryor in a rather odd piece of casting. Pryor's comedic turn as Gorman lends much needed comic relief to a film that flips the notion of the family-friendly film on its head, by presenting the audience with the ultimate curveball: how will we react when faced with an evil Superman?
Superman becomes evil thanks to a rather silly plot device involving some synthetic kryptonite and tar, so that the central theme of 'smoking is bad' is writ large across the picture in a not particularly subtle way.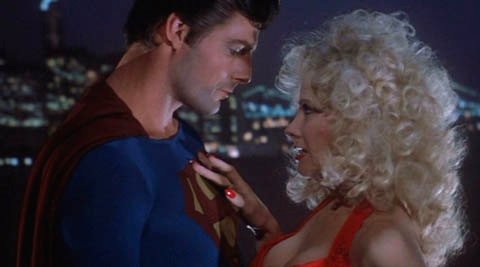 What the plot device does do, however, is provide an opportunity to make every kid's nightmare come true, by presenting them with the genuinely unnerving experience of witnessing an evil version of Superman attacking the good Clark Kent. It's a sequence that I remember as truly terrifying as a child and the look on Christopher Reeve's face even now sends shivers down my spine.
Here we have the all-American hero, with the white teeth and the square jaw, and suddenly he's looking mean, really mean, and he's threatening to do all manner of evil things to good Clark Kent.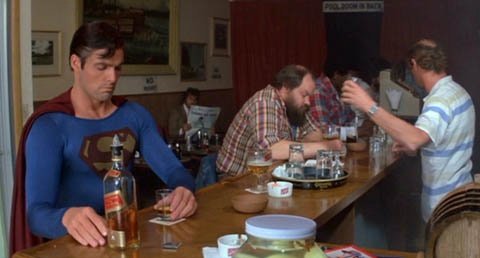 Looking back now, Kent's plight was never in doubt. But to a child, the threat of his destruction is all too real as he gets his comeuppance in a smackdown in a junkyard. It's a bold move to pit Superman against himself in what, for children, was rather a brutal fight and it gave Reeve an opportunity to find his darker side (plus, on a technical note, that was a hard scene to put together with the technology of the 80s).
Juxtaposing the comedy that's inherent throughout the film, and it's the comedy that most critics and audiences focus on when thinking back to Superman III, it's a shame that Reeve's performance isn't centred on, as much as it perhaps should be.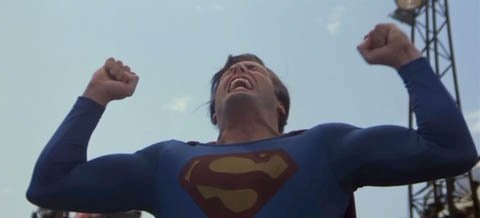 As for the comedy and camp tone of the film, this is provided, in parts, by Pryor's expected over-the-top performance, but also by the introduction of Robert Vaughn's villainous Ross Webster, in truth an inadequate replacement for Gene Hackman's Lex Luthor.
The camp doesn't always work, that's true, and a weak, slim role for Margot Kidder (reportedly down to arguments between her and producer Ilya Salkind), is a misstep also, given the strength of the relationship built up in the previous movie.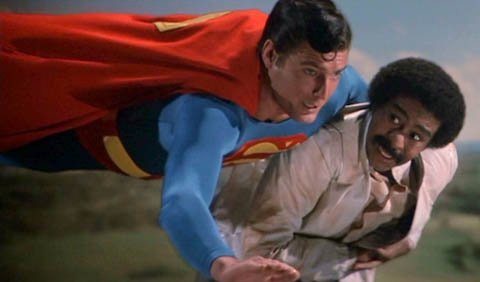 Aside from the comedy, though, it's Pryor who drew most criticism at the time. Reeve had commented since that some of Pryor's work didn't hit the mark in the film and there's no denying that much of his time in the movie is at odds with what's going on around him, to the point that he can become annoying. Naturally, watching Pryor skiing with a pink cloth wrapped around him is a low point.
The film, then, is an odd mix of dark tone and wacky comedy, which makes for a tough watch at times. Back to the darker stuff, though, and the sight of Vera getting sucked into the supercomputer towards the film's end, being turned into a cyborg in the process, is simply one of the scariest movie sequences in living memory. It may look a little ridiculous to older viewers now, but for a child at the time, this was the stuff of nightmares.
Other notable points about the film include the appearance of Pamela Stephenson as Lorelei Ambrosia (what a name) and the introduction of Lana Lang.
But for me, Superman III will always be the darker movie of my nightmares.
See Also:
Follow Den Of Geek on Twitter right here.