News
Looking back at Lethal Weapon 4
Our look back at the Lethal Weapon series ends with the fourth silly, overcrowded movie — and one that is also, Mark suggests, a lot of fun…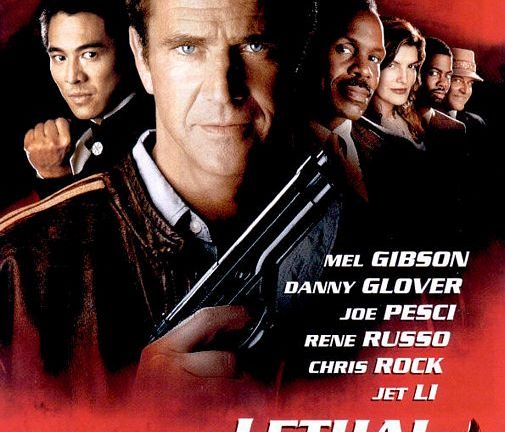 As I wrote in my piece about Lethal Weapon 3, the series had, by this time, decided to stop taking itself too seriously. And this ethos continues in the fourth (and final?) outing for Riggs, Murtaugh and an increasing cast of comedy-action types.
For Lethal Weapon 4 ups the headcount so much that the poster for the film reminded me of a George Lucas poster. This time round, there is no doubt that Gibson takes centre stage, with Danny Glover hanging off his shoulder like a trusty companion should do. But why not share the limelight together?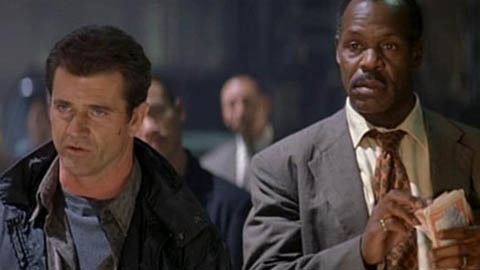 Once you get to Jet Li right at the back, you've glimpsed past Rene Russo, Joe Pesci and Chris Rock, the other notable addition to the franchise this time round. The genuinely awful tagline 'The Gang's All Here' accompanies what has to be one of the least inspiring movie posters of recent times.
Thankfully, the film itself is a heady blitz of everything you've come to expect so far. Explosions and fight sequences – lots of them – sit neatly among neat one-liners, bad-ass criminals and an uneasy dose of romance and drama. The drama and romance comes courtesy of Lorna Cole's impending birth and wedding nuptials to Riggs.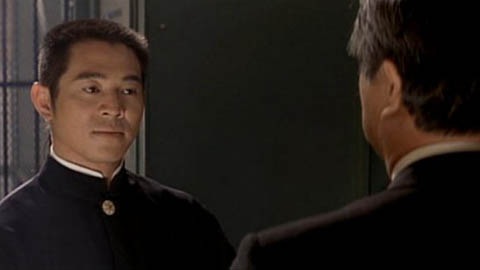 Yes, the wild man himself gets married by the film's end, and if that isn't as far removed from the original film's vision of the man, I don't know what is. Gibson's leading man status has presumably played a part here, but I wish they hadn't bothered.
Aside from that underlying plot contrivance, Lee Butters' (Chris Rock) relationship with Murtaugh's daughter means that Rock gets to do his usual comedic shtick while Pesci returns to once more pedal out the same old routine everyone is well versed with by now. Leo Getz has made himself a life as a private detective come this film – talk about suspending disbelief – and perhaps it's just me but I feel that his over-the-top acting is more manageable here than ever.
But then that could just be because he didn't have to go up against Rock before, and Rock is a hard guy to out-annoy (step forward Chris Tucker).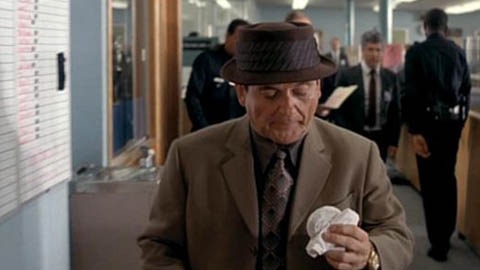 Among all this is the central plot, which revolves around Chinese immigrants and Triad crime lords. Enter Jet Li, who plays it evil for a change, something that is hard to come to terms with initially. Still, he gives good action, although you can't help but feel his inclusion in the movie is all about bringing it kicking and screaming into the late 90s.
This central plot is a solid one, leading to a well-choreographed showdown in which Li shines. The sight of Riggs and Murtaugh still fighting at their age is a little hard to take, although this is, obviously, referred to many, many times throughout the entire series.
That we're supposed to believe that Gibson could ultimately defeat Li in a fight is outright hilarious, too.
And what of the Glover-Gibson relationship: how has that held up over the years? Surprisingly well, as it happens. It's a different relationship from the one we first saw as the series started out. Riggs has mellowed somewhat and Murtaugh now really is too old for this shit, but Gibson and Glover are the Lethal Weapon films and their ease at acting with one another is all too clear.
In truth, their chemistry is one of the main reasons to see this film, as their exchanges and camaraderie still bring a smile to the face. It's down to Glover to handle the film's most touching moment, though, when he bonds with an immigrant, handing over his father's watch in the process. Glover is the heart and soul of the series, playing down many of his scenes with real pathos and this is typical of his involvement in this final effort.
The other reason to watch is, obviously, the action and, as with the third film, if you switch your brain off for a couple of hours, you will be rewarded. It's a far cry from how the series first began (not helped by the fact that this film was shot, edited and released in little over six months), and I wonder if this was the direction all parties really wanted it to take in those early days – although their bank balances certainly won't be complaining.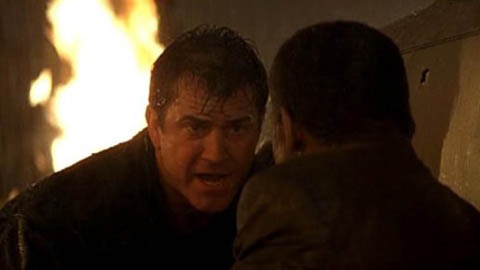 Unlike franchises like Die Hard, the series does seem to have forgotten about the core characters in lieu of piling on the action. Whatever you think of the Die Hard films, John McClane remains the same, bullish, cocky wise-ass throughout.
However, the action and comedy remain and, as a whole, the franchise remains a firm favourite of mine, and many others. I hope they don't make a fifth – have you seen just how old Glover is looking today?
See Also:
Follow Den Of Geek on Twitter right here.
The Lethal Weapon Collection is now available on Blu-ray.