News
Looking back at Lethal Weapon 3
Writer Shane Black was sadly absent for Lethal Weapon 3, and some see it as the worst in the series. Mark, meanwhile, thinks it deserves a second look…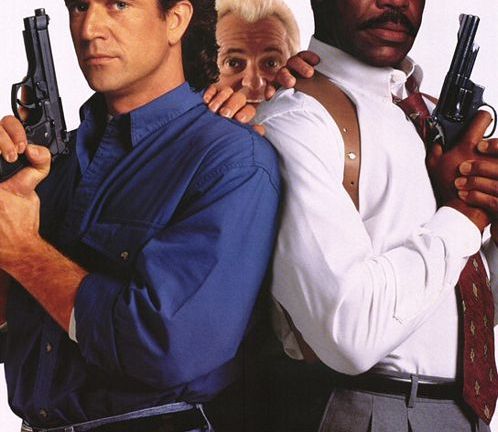 Writer Shane Black's absence provides this third film in the franchise with a major headache. Widely recognised as the worst of the four movies (although, to be fair, some would say that of the fourth), Lethal Weapon 3 suffers from an over-reliance on comedy, rather than letting the action take the brunt of the plot, and I can't help but feel that's down to Black's lack of involvement in the story.
He might be credited as a writer for the characters, but the plot is all down to Jeffrey Boam and Robert Mark Kamen, and while each has form (The Lost Boys, Transporter to name but two of their past output). it doesn't shine through here.
Focusing on comedy does the film few favours, providing Joe Pesci's Leo Getz with too much screen time (apparently, his scenes were written in after the script was put together) and introducing the now obligatory romance for Gibson.
The relationship between Riggs and Rene Russo's Lorna Cole is hard to take at times – could anyone really fall in love with a cannon as loose as Riggs'? And while Russo is always good value, it jars with what we have already come to know of the Lethal Weapon characters, and serves to break up the strong buddy relationship created in the first two movies.
These problems aside, Lethal Weapon 3 has an unfair reputation in my view. Sure, it's not as good as the first two instalments of the franchise, but it's far from the car crash that some commentators might have you believe. Gibson is on fire-cracking form here, now firmly established as a leading player in Hollywood, while Glover once more seems to be relishing his time on screen.
Pesci, too, is hard to fault. He's better than he was last time round, perhaps because we've now had time to get used to his character, plus the leaning towards comedy here naturally helps. While I don't think it was the right way to go, Pesci is the main benefactor. Some say he's annoying but I differ. While in the second film he grated on me, here his shtick works far better in the context of the overall piece.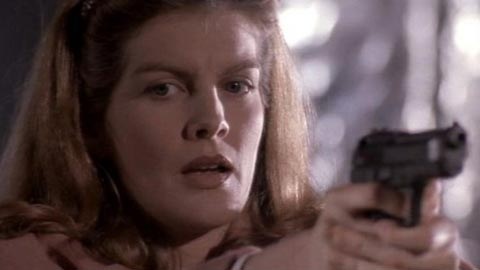 As for the plot, it's standard Hollywood fare, with a dirty cop doing dodgy deals on the black market. Russo's Cole is brought in from internal affairs and Riggs and Murtaugh need to adjust to get on with her and get the job done.
It's been done better before and since, but it's solid enough, although bad cop Jack Travis (played by Stuart Wilson) isn't all that convincing a villain. Still, at least he doesn't sport a dodgy South African accent.
For all the film's comedic sensibilities, there is one moment in the film which stands out: the death of Murtaugh's son's friend. This is, naturally, a dark point in the film, which is at odds with much of the rest of the movie, but does offer Glover the opportunity to flex his considerable acting chops. Plus, there's Murtaugh's upcoming retirement to contend with, which plays out as a backdrop to the entire film.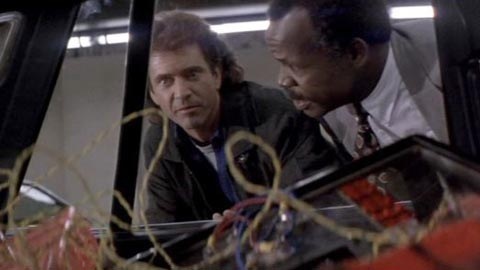 Other memorable moments include the opening bomb defusal scene, which doesn't end too well, and the climactic 'cop-killer bullet' scene. Naturally, in the end Murtaugh decides to carry on for another movie, delaying his retirement for audiences everywhere.
To get the most out of Lethal Weapon 3, you're best advised to switch off your brain and take it for what it is. Unlike the previous movies, this doesn't rely on any grounding in the real world or drama of any note, punctuated with larger than life explosions and witty banter. This is all about over-the-top explosions and unbelievable situations.
On that level, as a brainless cop movie, it does deliver. It's just not in the same league as what came before.
Oh, and make sure you stick around until after the credits have rolled…
See Also:
Follow Den Of Geek on Twitter right here.
The Lethal Weapon Collection is now available on Blu-ray.