News
Looking back at Christopher Nolan's Following
A year in the making, young director Nolan shot his debut feature, Following, on a shoestring budget over the space of a year. So, how does it stand up twelve years on...?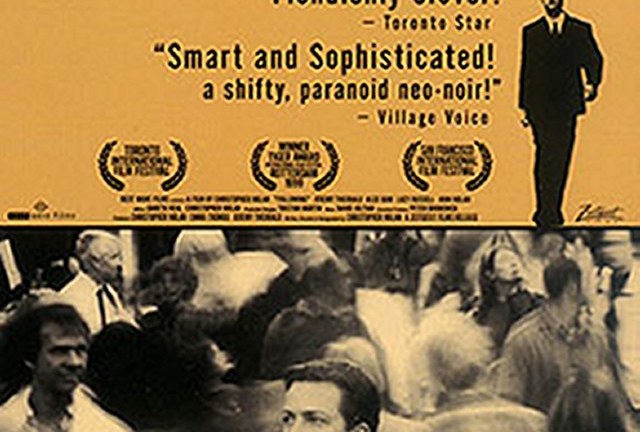 Ambitious, darkly comic, but clumsy and cold, Christopher Nolan's (Inception, The Dark Knight) first feature, Following, showcases a talented writer/director's Herculean effort to show the world his neat bag of tricks.
Made for almost nothing, over a year of weekends (in between his job filming and recording sound on company training videos), and influenced by Robert Rodriguez (El Mariachi) and Kevin Smith (Clerks), Nolan envisaged a film that explored his favourite aspect of film noir: men who were defined by their often brutal actions.
The idea was a bold one: to shoot no more than two usable takes per set-up, to shoot only with natural light, in cheap, available locations and to work around the respective fulltime jobs of his cast and crew, as well as his own.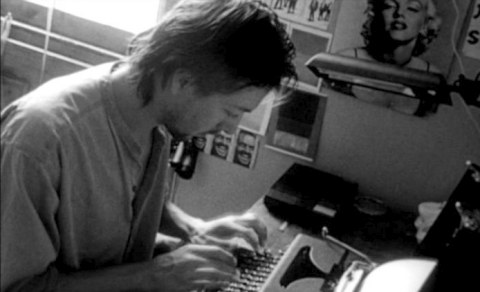 Neo-noir Following was designed to showcase the limitations of its production and the limitless potential of playing with perception. Using a nonlinear narrative, used to even greater effect in Memento, the film follows The Young Man, or Bill (Jeremy Theobald), a struggling writer taken to following people around London, looking a little too hard for inspiration for his characters.
Like Memento's Leonard, he has rules. "Never follow people for too long, never follow women down dark alleys after dark, stuff like that." These are not as sophisticated and yet not as rash as tattooing yourself with a biro. But those rules are flexible, and soon he starts following a smartly dressed man carrying a holdall. Shadowing him into a café, the smartly dressed man confronts Bill, daring him to look in the bag.
The smartly dressed man is Cobb (Alex Haw) a cold, calculating burglar who likes to remind people of what they had, before he snatches it away like a confused Marxist raiding a student dorm.
Cobb (sharing Leonardo DiCaprio's character's name in Inception) enlists Bill, but our naive hero soon finds himself at the whim of The Blonde (Lucy Russell), a gangster's girlfriend, drawing him further into a confusing game of cross and double-cross.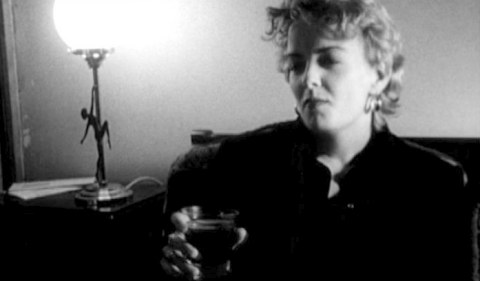 Nolan's direction is simple and understated, favouring smash and grab handheld shots and inserts to guide the viewer around his grey London. The flashbacks and flashforwards operate like a mad teacher spinning your exam paper around every five minutes. Answers become mistakes, and new ones are hastily fit in to match. It's only when you finally untangle the mess just before the end that you can admire the method.
Ambition at the thin end of the budget wedge is praiseworthy, but what often harms the good intentions of a director can be the acting. Nolan's cast of non-professionals, scouted out by producer/actor Jeremy Theobald from his University College of London Rolodex, aren't able to carry the dramatic heft that Nolan dumps on them.
Haw has a nice line in upper-class snobbery and contempt for the masses, while Russell makes for an adequate femme fatale. It's the producer himself who is given the most difficult task of eliciting sympathy from a deeply unlikable character.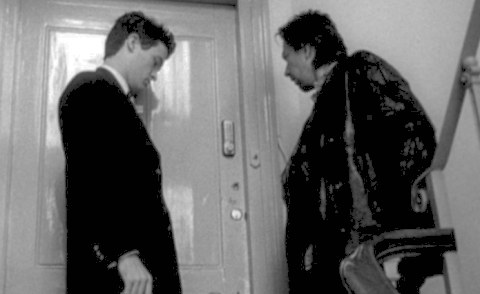 Bill knows the connotations of chasing women down alleyways, but can't see beyond that. When his actions become more voyeuristic (stealing The Blonde's panties), he denies it or says "It's not like that." Even when he kisses The Blonde, both of them are open-eyed, staring off over each other's shoulders.
Following will always be a footnote in a great directing career. It's like Kubrick's second film, Killer's Kiss, but for the effort, ambition and sheer ideas that came from its making. Nolan's is a career that no-one would have begrudged him on the strength of this debut.