Features
Looking ahead to Phase Two of the Marvel Cinematic Universe
With The Avengers closing Marvel's Phase One, Mark looks ahead to the movies the studio has in store for Phase Two...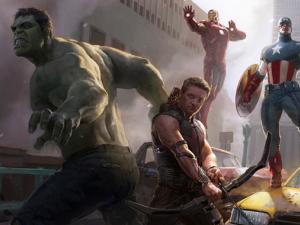 This article may contain spoilers for The Avengers, and for some of the movies that led up to it. It may also contain mild spoilers for Iron Man 3.
It's tough to think of a cinematic undertaking as vast as Marvel Studios' continuity of films since 2008's Iron Man. While The Lord Of The Rings and Harry Potter were both massive movie productions based on a literary property, the first phase of Marvel's plan also cross-pollinated between respective franchises, all leading up to the big crossover in The Avengers.
On its own, The Avengers would have served as a nice conclusion to that series of inter-connected comic book movies, but it also marked the first chapter of a new story, which will continue until the release of the Avengers sequel in 2015. All we've seen thus far is Phase One in the building of the Marvel Cinematic Universe.
The release of Iron Man 3 has kicked off Phase Two in Marvel head honcho Kevin Feige's plan. Although the latest Tony Stark adventure is more grounded and personal than the last movie in which we saw the character, Feige has described Phase Two as cosmic, and as we'll see in this preview, the next slate of films from Marvel will quite literally explore the universe…
Thor: The Dark World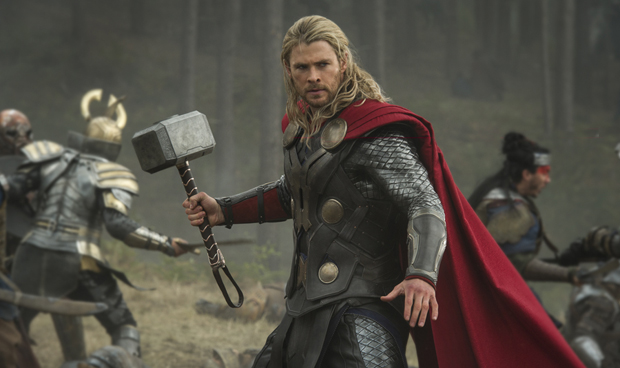 The success of Thor was probably the big surprise of Phase One. Even though it latched onto the Masters Of The Universe formula of setting a galactic-scale character down on Earth for the most part, it made for a winning combination of fish-out-of-water romantic comedy and Shakespearean family drama.
You can safely expect that this one will bring the cosmic side of Phase Two to the fore, in contrast to Iron Man 3, and even the first instalment, which was, at that point, the most "out there" addition to Marvel's burgeoning continuity. Whatever else transpires, the dark world of the title isn't Earth.
After Kenneth Branagh declined to return, and Monster director Patty Jenkins left the project over creative differences, Marvel enlisted Alan Taylor, best known for Game Of Thrones, to helm this sequel. That alone would suggest that we're getting a more fantastical follow-up, and one which Feige promises will "take Thor literally to other worlds."
Last time we saw Thor (Chris Hemsworth) he was returning to the realm of Asgard with his brother Loki (Tom Hiddleston) in chains. In this sequel, he's going to face an ancient and mysterious enemy, as the Nine Realms teeter on the edge of darkness. As glimpsed in the trailer, this enemy first makes its mark upon London.
This is where Thor reunites with Jane Foster, (Natalie Portman) and he makes no bones about whisking her back home with him. But the dark threat looms large, as Thor is forced to recruit his treacherous brother in his journey to save Asgard, Earth, and the universe as he knows it.
There are some interesting villain choices in this one. Although Loki is certain to have a supporting role, in the wake of his Big Bad role in The Avengers, the principal threat is Malekith the Accursed, played by Christopher Eccleston. Malekith is the leader of a race of Dark Elves from the realm of Svartalfheim, and has enough power to go toe-to-toe with everyone's favorite thunder god.
But Thor's love story is also set for a reprise. The most recent information about the sequel have promised a love triangle, as Jane's arrival in Asgard, coincides with finding out more about Thor's history with Sif, (Jaimie Alexander) one of the stalwart Warriors Three.
Returning cast members include Anthony Hopkins, Idris Elba and Jaimie Alexander as Thor's Asgardian allies, with Stellan Skarsgård and Kat Dennings rejoining Team Jane. Rene Russo will also have an expanded role as Thor's mother, Frigga, who will apparently be more sympathetic to her adoptive son Loki than many.
As Thor explores the universe and fights to save it, big battles and new characters and creatures are a given, but we're also hoping to see that the more comedic side, and the lightness of touch that made the first movie such a success, isn't lost in the transition from light to dark.
Release date: October 30th 2013
Captain America: The Winter Soldier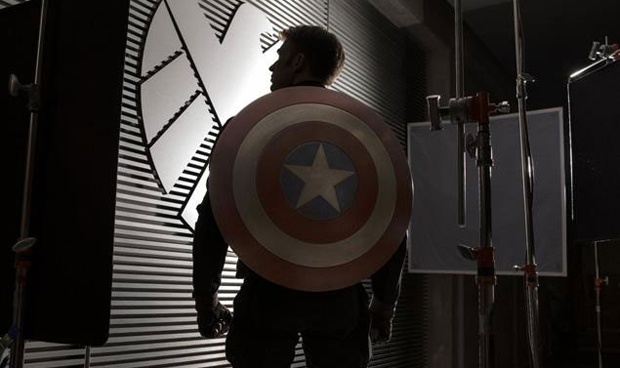 If the Thor sequel looks set to be markedly different from the first instalment, Captain America: The Winter Soldier is in another league – and time-period – entirely. Steve Rogers' abrupt transition from World War II to the present day wasn't given a lot of screen time in The Avengers, (except for one brilliant, but ultimately deleted scene) so you can expect to see more of that here.
As Steve continues his struggle to adjust to living in the 21st century, a powerful yet covert enemy will arise in the heart of Washington DC. Partnering with new allies and familiar faces, Captain America works alongside S.H.I.E.L.D to untangle the mystery of the Winter Soldier.
That character will be familiar to readers of the comics, but we won't go into too much detail about the eponymous soldier here. Some might put the pieces together, looking at the returning cast from the first movie – unless there are some flashbacks here, there's a certain character who would appear to be coming back from the dead.
The directors here are Joe and Anthony Russo, whose most notable previous works have been You, Me And Dupree, and several episodes of Community. Feige says; "We hired our directors on Cap because they loved our explanation that we really want to make a 70s political thriller masquerading as a big superhero movie.
"Just like with the first movie – we got Joe Johnston because we said, 'We want to do a 40s World War Two movie masquerading as a big superhero movie.' I love that we're doing a sequel to a movie that's a completely different genre than the first movie. I think that's fun. And the comics do it all the time."
Interestingly, Anthony Mackie, who plays The Falcon, tells it a little differently. He recently said that The Winter Soldier will be like Avengers 1.5, though it's possible that he's referring to the size of the cast. Picking up from where we left Cap in The Avengers, this will be the most S.H.I.E.L.D-centric of the solo Phase Two movies.
In addition to The Falcon, we'll see the return of Nick Fury, (Samuel L Jackson) Black Widow, (Scarlett Johansson) and Agent Maria Hill, (Cobie Smulders) supporting Cap in his latest mission. The most surprising new addition to the cast has to be Robert Redford, appearing as Alexander Pierce. Throughout his career, Redford has typically swerved big studio pics of this kind, but here he is, playing a S.H.I.E.L.D higher-upper.
Even if it all seems a little too busy, we remain confident that this will be a good, character-led follow up to Captain America: The First Avenger. Look no further than the currently-playing Iron Man 3 for proof that Marvel will continue to put the lead characters' stories in the foreground through these solo movies. This promises to be an action-packed telling of one of the most celebrated arcs from the Captain America comics.
Release date: April 4th 2014
Guardians Of The Galaxy
Here's Phase Two's biggest gambit, in a movie that perfectly sums up Marvel Studios' riskier approach to expanding their big-screen universe. While there are a wealth of more grounded second or third tier characters who could be spun off into solo movies, Kevin Feige has opted to adapt Guardians Of The Galaxy, based around in adventures in outer space.
Even the Asgardians from Thor are basically human-looking, Guardians has more alien characters than any Marvel movie we've seen. That said, it will have a human protagonist: Peter Quill (Chris Pratt) is an American pilot, who finds out that he is the son of a human mother and an alien father and winds up going into space in search of the truth.
Once out there, he becomes the head of the Guardians of the Galaxy, essentially a galactic version of the Avengers, intended to pro-actively protect the galaxy against evil and chaos. His teammates include a green-skinned alien assassin called Gamora, (Zoe Saldana) a warrior known as Drax the Destroyer, (Dave Bautista) and a fighting, talking raccoon called Rocket Raccoon, (yep, really).
Rocket Raccoon alone is enough to make this the most unusual movie to come from Marvel Studios, and quite probably any other studio, in the next few years. Conceptually, there are surface similarities to Green Lantern, a movie that was met with derision when Warner Bros went for a more Earth-bound take on the cosmic comic mythology. But Feige has been eager to dispel any doubts in that department, promising that 95 percent of the movie will take place in space, and we won't be seeing much of Earth. "It's much more of a standalone movie. It takes place in the same universe.
"And when we've been on the other side of that universe in other movies, you might see those characteristics in Guardians, but the Avengers are not involved with what's happening out there at this time."
Still, there's got to be at least one direct link – the Big Bad in the Guardians Of The Galaxy comics is Thanos, the powerful villain who appeared in one of the very last scenes of The Avengers. It's all but inevitable that he'll turn up in the sequel to that movie, but it's long been speculated that this movie, coming out just under a year before Avengers 2, will introduce the Mad Titan.
While we know that Lee Pace will be playing the principal villain in Guardians, we don't yet know for certain which character he'll be playing. The usually reliable Latino Review has reported that Pace will play the Controller, a henchman of Thanos who can manipulate the minds of others.
At this point though, it'll be far more interesting to see how Marvel tackles a full-on space opera, after keeping one foot on Earth in the Thor movies. With director James Gunn at the helm, you can be relatively sure that the result is going to be surreal, entertaining, and will probably feature Nathan Fillion alongside the already confirmed Michael Rooker.
Release date: August 1st 2014
The Avengers 2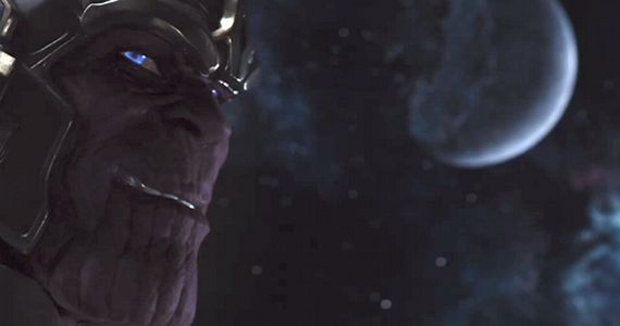 Apparently, Joss Whedon had the idea for Avengers 2 while he was still writing the first movie. Ever since that movie unleashed its massiveness all over movie theater screens, making over a billion dollars at the global box office in the process, we've been told that he has a different answer to the question of "How do you top that?"
"By not trying to", Whedon told SFX last year. "By being smaller. More personal, more painful. By being the next thing that should happen to these characters, and not just a rehash of what seemed to work the first time. By having a theme that is completely fresh and organic to itself."
That sounds like Whedon all over. We've learned more as time has gone by, but the basics are that we can presume that Robert Downey Jr, Chris Evans, Chris Hemsworth, Mark Ruffalo, Scarlett Johansson, Jeremy Renner and Samuel L Jackson will all return in some capacity.
That's not to say that the line-up won't change. The telling "Tony Stark Will Return" caption at the very end of Iron Man 3 suggests that while we might see Downey playing his most popular character again in this sequel, he might not be suiting up this time around – after all, S.H.I.E.L.D wanted him as a consultant at one point.
New characters may join in the fun too. Whedon has already promised that we'll see characters who are brother and sister, which has led many to believe that Quicksilver and the Scarlet Witch will join the Avengers' roster in the sequel. We also wonder if they're saving Ant-Man, one of the founding members of the Avengers in the comics, until after his solo movie (more on which later).
When we do get to this point, there'll be two big questions about Whedon's involvement with Marvel. First, has he cast Nathan Fillion yet? Because seriously, if Fillion can't get a role in a series that has both James Gunn and Joss Whedon working on it, there can be no hope left for him.
Second, and perhaps more pressingly, will Whedon still be involved in the Marvel cinematic universe after Avengers 2? It's ages before we have to worry about it yet, but given how he has spoken about the commitment involved, (apparently, the Dr Horrible sequel has hit the buffers while he's been concentrating on Marvel) we wonder if he'll stick around for another three years after this.
It's probably way too early to be wondering about that, but given the success of the Marvel franchise thus far, you can count on Avengers 2 news and developments to grab just as much attention as other 2015 tent-poles, like Avatar 2 and Star Wars Episode VII, for the foreseeable future.
Beyond Phase Two…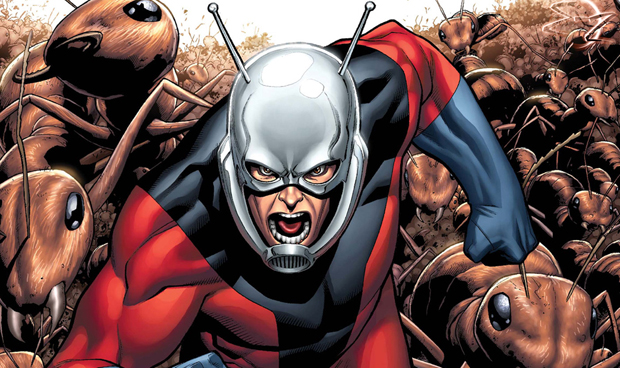 We could count Joss Whedon's ABC television series Marvel's Agents Of S.H.I.E.L.D as a part of Phase Two proper, seeing as how it takes on the continuity of the cinematic universe while running parallel to the big-screen arc. The series will take place after the events of The Avengers, and follow a group of largely new characters going about the business of S.H.I.E.L.D, the covert organisation that monitors super-powered activity on Earth and assembled the Avengers Initiative.
Whedon described the tone of the series: "What does S.H.I.E.L.D. have that the other superheroes don't? And that, to me, is that they're not superheroes, but they live in that universe. Even though they're a big organization, that makes them underdogs, and that's interesting to me."
That normality was certainly a big part in the popularity of the late Agent Phil Coulson, (Clark Gregg) who dispensed wry quips and general unflappability in the face of weirdness through most of Phase One before being killed off by Loki in The Avengers.
Alas, he's alive and kicking in Agents Of S.H.I.E.L.D, and heading up the main team of characters. Although recent rumours have apparently revealed a rather mundane explanation of Coulson's resurrection, conflicting stories have suggested that his death and return will be part of the ongoing series arc.
Also in the periphery of the big sci-fi stories that go on in Marvel's cinematic universe are a bunch of brand new agent characters; Melinda May, (Ming-Na Wen) Grant Ward, (Brett Dalton) Leo Fitz, (Iain De Castecker) Jemma Simmons (Elizabeth Henstridge) and Skye (Chloe Bennet).
With How I Met Your Mother coming to an end very soon, we'll also be interested to see if this frees up Cobie Smulders for regular appearances as Agent Maria Hill. Outside of such speculation, we're keeping our fingers crossed that ABC will commission this for a series – a new weekly Joss Whedon series would surely be a cause for celebration for any geek.
Looking a little closer at S.H.I.E.L.D's roots, this summer promises a short movie based around Agent Peggy Carter, with Hayley Atwell reprising her role from Captain America: The First Avenger. The short is set to première at the San Diego Comic Con.
Along with the short films that were included in the special features of Blu-rays for Thor, Captain America and The Avengers, this sounds like it's operating in that peripheral space, rather than being integral to Phase Two. Nevertheless, we're looking forward to seeing where these lead.
Of course, it's far too early to speculate about what will happen after Phase Two, but we still know a couple of things already. We know that it will start in November 2015, with Edgar Wright's long-gestating and much anticipated take on Ant-Man, and continue with 2016's Doctor Strange, which will branch into the magical realm.
That we already know this before Phase Two has even really got going shows that the studio sees no end to its grand cinematic experiment in sight. In Feige's own words: "Each of these movies cost a lot of money already. It just solidifies the notion that for Phase Two, play the long game, stick with what you believe in, and when there is a fork in the road and one seems safer and maybe a little boring, and one seems risky and harder, we always go the risky and harder way."
Provided that the quality (and the box office) remains consistent, it's tough to see what could stop Marvel Studios now.
Like us on Facebook and follow us on Twitter for all news updates related to the world of geek. And Google+, if that's your thing!