News
Logan Team To Reunite For NYPD Corrupt Cop Thriller The Force
Logan screenwriter Scott Frank is reunited with Logan director James Mangold on rewrites for corrupt cop book adaptation The Force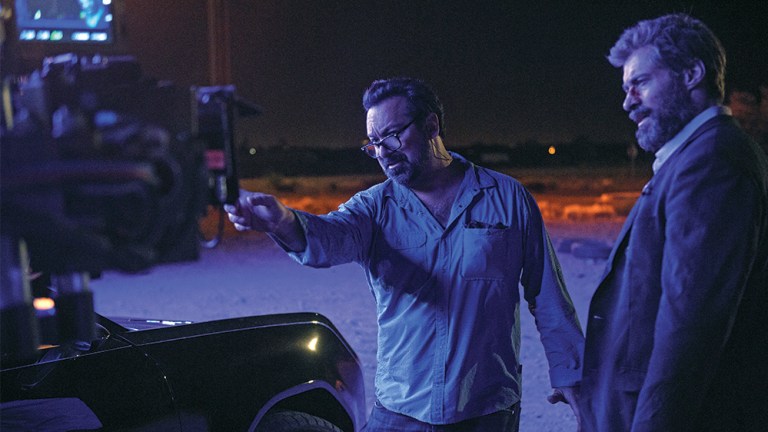 The team behind Hugh Jackman's gritty farewell to Wolverine in Logan is embarking on another gritty tale that would likely eventually benefit from an all black and white cut. 
Logan director James Mangold has been developing to direct an adaptation of Don Winslow's corrupt NYPD cop thriller The Force since summer of last year. Now, Logan co-screenwriter Scott Frank will be joining him on the production for rewrites of the script (via Deadline).
Mangold and Frank shared a Best Original Screenplay nomination for their ultra realistic and bloody take on superheroism in Logan. The duo should be up to the challenge of punching up David Mamet's original script for The Force into something 20th Century Fox is happy they spent seven figures on in 2016.
Yes, you read that right. That is the extent to which "nerd culture" has won. Frank, a strong genre writer and final draft script "closer" who has also done punch-ups for movies like Minority Report and Out of Sight has been brought in to put the finishing touches on a draft from theater legend David Mamet. 
The Force is an important property for 20th Century Fox, not just because of the aforementioned big price tag but also because it's just a fascinating, zeitgeist-capturing story. It's in the style of Serpico or The Departed and follows corrupt NYPD cop Denny Malone as he finds himself trying to keep the city from descending into chaos while still honoring commitments to Harlem drug dealers, the mob, his brother, his partner, and the Mayor's office.
Malone is a strong lead male role some of Hollywood's elite actors should want to take a crack at. Hey, maybe Hugh Jackman is available!