News
Logan Director James Mangold Speaks Out on Anger in Star Wars Fan Culture
James Mangold responds to some disgruntled Star Wars fans upset at Rian Johnson. Says universe-building hurts franchise movies.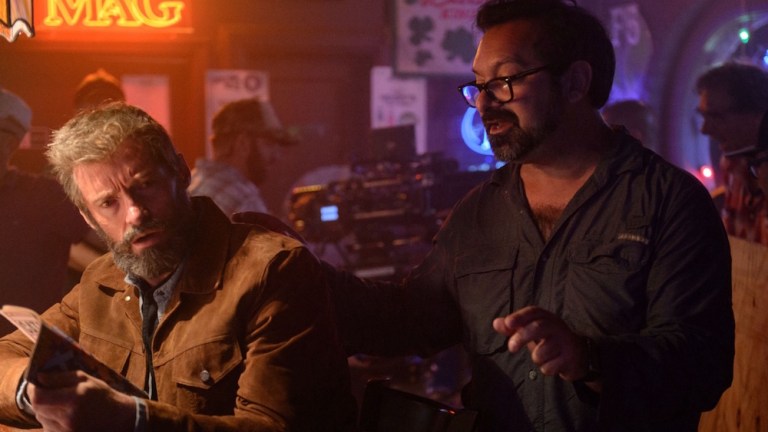 Director James Mangold has a deep appreciation for Hollywood history and the moviegoers who participated in it. It's why his last superhero movie, the masterful Logan, openly pulled just as much from Westerns like Shane and The Cowboys as it did comic paneled stories of capes and claws. It is also why some Star Wars fans have so eagerly embraced the rumor (which he's denied) that he's writing and directing a Boba Fett movie. However, after seeing the anger in much of fan culture surrounding the release of Rian Johnson's Star Wars: The Last Jedi on social media, Mangold not only sounds unenthused about doing a Star Wars movie—but any film that is treated like scripture at the nerd mecca of San Diego Comic-Con.
Over the holiday weekend, Mangold took to Twitter to defend Johnson's ambitions on The Last Jedi while confessing his own ambivalence toward the fervent nature of some fans on social media who have driven several of Johnson's stars, including Daisy Ridley and Kelly Marie Tran, off Instagram.
Mangold writes, "At this point, when work writing & directing big franchises has become the emotionally loaded equivalent of writing a new chapter of The Bible (w/the probable danger of being stoned & called a blasphemer), then a lot of bolder minds [are] gonna leave these films [to] hacks & corp. boards."
Below you can read Johnson's full tweet and the response to a fan who claimed that hacks and corporate boards have already replaced directors who like taking risks—something Mangold dismisses while looping in the Twitter accounts for Rian Johnson and Christopher McQuarrie (Mission: Impossible – Fallout).
Further Mangold elaborates on why he believes fans are treating their favorite comic book and movie franchises like scripture to their own detriment. And perhaps his most intriguing tweet notes how the whole "shared universe" business model popularized and supersized by Marvel Studios and now Star Wars' Lucasfilm is, in Mangold's estimation, designed to make more money and deprives filmmakers to tell stories they're passionate about. He even implies Christopher Nolan's Batman Begins would not be possible in the modern environment which is more concerned with setting up team-ups and spin-offs than telling a complete story like Begins.
These do not seem off-the-mark. While Mangold appears personally reluctant to use the word "toxicity" while referring to larger fan culture, there is no denying a consorted effort by a vocal (and still sizable) minority in fandom that takes pleasure in harassing celebrities on Twitter, particularly if they are women. And this is fed by the notion that each film and filmmaker is not making an individual story, but a piece of canon that must satisfy preconceived notions about past films… and set-up an eternal and unending string of future films. It is frankly hard to imagine something as standalone and epic as any of Nolan's The Dark Knight Trilogy films—perhaps especially The Dark Knight Rises, which ended the story so definitively that WB could not make more sequels to it—being made in the current climate.
Then again, the same could be said for Mangold's own Logan, which was released just last year. However, that was made possible by the clout and stature Hugh Jackman built by playing his beloved hairy alter-ego for the better part of 20 years. That freedom becoming the norm appears increasingly remote. And Mangold's own reservations about certain aspects of fandom does make his insistence to disbelieve the rumors about Boba Fett seem most plausible.
Mangold's next film is called Ford v. Ferrari and is set to star Christian Bale (who Mangold worked with on 3:10 to Yuma), Matt Damon, Caltriona Balfe, and Jon Bernthal.