Reviews
Local Hero DVD review
Bill Forsyth's terrific 1980s flick gets another stab at the DVD market. Don't let it pass you by, even if the limited extras package is hardly in its favour.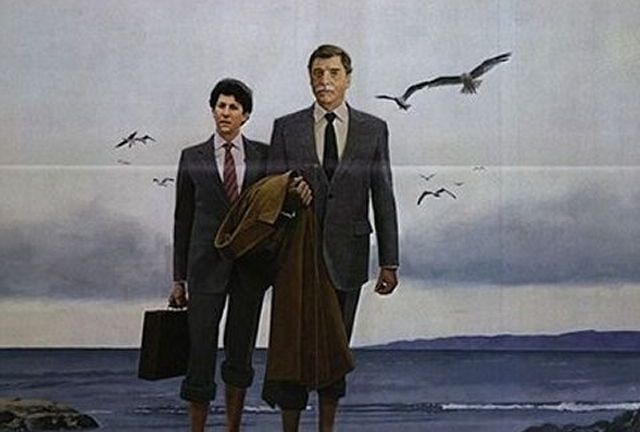 While Gregory's Girl is the film for which writer/director Bill Forsyth will almost certainly always be known, for the smaller group of people who've actually seen it, it's his 1983 collaboration with a producing David Puttnam, Local Hero, that holds fonder memories. The story of Mac (Peter Reigert), a yuppie American oil firm representative sent to a remote Scottish coastal village to buy up the land for a refinery, it's a lovely, gentle, character-driven piece with the ability to delight and surprise even twenty-five years on.
Part of its charm comes from its rather more realistic approach to a plot that feels initially like it's going to be something of a clichéd David and Goliath setup – instead of presenting Knox Oil as the evil nasty conglomerate who are forcing the locals out of their houses, we're given a genuine surprise when the excellent Denis Lawson's hotelier-cum-lawyer Gordon Urquhart instead displays delight at the prospect of selling up for a hefty sum, and even moreso when his sentiments are echoed by the entire village of Ferness. That's not to say that the locals are presented as mercilessly avaricious, either – they simply take a practical approach to the quandary presented them, and with one exception it's a no-brainer.
But then, one of the real strengths of the film is the extent to which Forsyth attempts to flesh out the locals – there are little stories dotted around throughout the film, most of which are never really given enough time to develop past a fleeting reference, but the background to which clearly informed his construction of Ferness' little world. Indeed, an overriding feeling is that the film might just have worked better as a TV miniseries – we could then have devoted a bit more time to Happer's interest in astrology, or his fantastically hilarious relationship with his therapist; the burgeoning love triangle of sorts between Mac, Urquhart and Sylvia, and the fantasy-tinged story of Olsen and Marina; or even such background characters as the punk girl who dances with Olsen in favour of a jilted local teen (John Gordon Sinclair slotting in a neat cameo that feels like he's just stepped out of Gregory). The snatches of detail are enough to give us a feel for the town and its quirks and eccentricities, but a format that gave it more time to breathe might have yielded an even more charming result.
Another attribute Local Hero has in its favour is its cast. Reigert and Lawson strike up a fine rapport as the lead pair – the enchanted outsider and the "local hero" – with a young Peter Capaldi also turning in a particularly amiable performance as the awkward, gangly Olsen – a foil for Mac before the American's friendship with Urquhart develops, but subsequently sidelined rather as the Marina subplot fades into the background. And then there's Burt Lancaster, the old hand – with nothing to prove at this stage in his career – imbuing Happer with a likeable eccentricity and no small amount of pathos as, in another strand that could perhaps have done with more time to develop, we see that even someone of his wealth and status can feel unsuccessful if they haven't made a lasting mark.
But the real star, of course, is the cinematography. While Forsyth's script admirably steers clear of preaching on the issue at hand, the visuals say more about it than dialogue ever could – how could anyone want to sully this landscape with an oil refinery? The manner in which Mac falls in love with the area is entirely believable, particularly when the endless sea and majestic Aurora contrast with the soulless feel of his Houston apartment. Of course, you might well say that there's no challenge in making such surroundings look great, but let's not underplay how beautifully shot the film really is.
This is hardly a re-release that's going to attract legions of new viewers (it's also not exactly extras-packed, an interview with Forsyth the sum total of the bonus material), but it's certainly nice to have it out there – it's a sorely overlooked film, and anyone charmed by the engaging, quirky whimsy of something like Gregory's Girl will find plenty to enjoy.
The Film:
The Extras: