News
Lizzie Trailer, Release Date, Cast, and News
Lizzie reimagines the notorious murders in the context of the physical, sexual, and emotional abuse of Andrew Borden.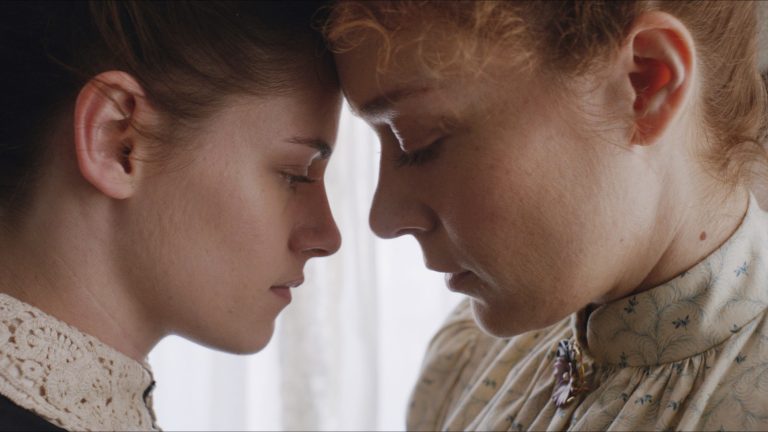 The notorious story of Lizzie Borden, who was the main suspect in the 1892 murders of her father and stepmother, is having a bit of a cultural moment. Christina Ricci found critical and audience success with her turn as the possible murderess in Lifetime's Lizzie Borden Took An Ax and The Lizzie Borden Chronicles. And, now, Chloe Sevigny and Kristen Stewart are starring in a film called Lizzie that frames the murders as retribution against a sexual, physical, and emotional abuser.
The trailer for Lizzie just hit the interwebz and it is taut with tension as we see Sevigny's Lizzie begin a romantic relationship with new maid Bridget, played by Stewart, who seems to immediately fall prey to Andrew Borden's unwanted advances.
Lizzie also stars Fiona Shaw as Lizzie's stepmother, Abby Borden; Jamey Sheridan as Lizzie's father, Andrew Borden; and Kim Dickens as Lizzie's sister, Emma Borden. Denis O'Hare, Jeff Perry, and Jay Huguley also star.
Here's the full, official synopsis:
Academy Award® nominee Chloë Sevigny (Boys Don't Cry, "Big Love") stars as Lizzie Borden, the notorious woman at the heart of one of the most enduring mysteries in American history. After a lifetime of loneliness, Lizzie finds a kindred spirit in housemaid Bridget Sullivan (Kristen Stewart) and their secret intimacy sparks an unthinkable act. Director Craig William Macneill (The Boy (2015), "Channel Zero: Candle Cove") explores the days leading up to the savage crimes in a dark tale of repression, exploitation and thwarted dreams.
Lizzie Release Date
Lizzie will hit theaters in limited release on September 14th.