News
Little Women Trailer, Cast, Release Date, Photos, and News on Greta Gerwig Remake
We now know what Saoirse Ronan, Emma Watson, and Florence Pugh will look like in Greta Gerwig's Little Women remake. Plus much more.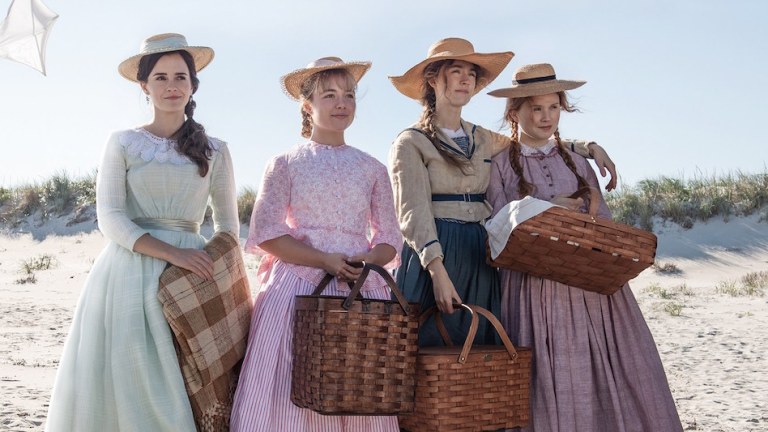 Everyone loves a comeback, but when it's something as timeless as Louisa May Alcott's Little Women, has it ever really left? The subject matter of four previous major Hollywood adaptations, plus a slew of television miniseries including one on the BBC just last year, the perennial story of the March Sisters has remained a generational touchstone for American girls and beyond ever since the publication of its first volume in 1868.
Now Greta Gerwig is trying her hand at it for a new generation that missed the BBC series, and with an apparently greater sophistication for more modern sensibilities. While we think it will be particularly difficult to surpass the 1994 adaptation of Little Women with Winona Ryder and Christian Bale, and whose screenwriter Robin Swicord is a producer on the new version, Gerwig is one of the best new directors of her generation, and coming off Lady Bird could make almost anything she wanted. The fact she is is compelled to offer her own interpretation is intriguing.
Little Women Trailer
The trailer for Little Women has been released and it looks amazing, playing up the relationships between the March sisters as well as the feminist nature of the book. Check it out…
Here is everything else to know.
Little Women Cast
Like previous Hollywood adaptations, Gerwig's Little Women is an all-star affair. For starters, the cast includes Lady Bird stalwarts Saorise Ronan and Timothée Chalamet. Ronan was nominated for an Oscar for her performance in that film (her third nomination) and in Little Women plays Jo March, one of the most beloved heroines of American literature. The second oldest of four sisters, Jo is also the most independent minded and a young woman who obviously was at least partially based on Alcott herself, as Jo aspires to be a writer. Chalamet will play Theodore Laurence, aka "Laurie" or "Teddy." A kindred spirit to the four March sisters, he treats them as equals and then as potential romantic prospects, much to Jo's dismay.
The film also stars Emma Watson as Meg March, the eldest and most practical of the sisters. Emma Stone had previously been cast in the role but dropped out. Florence Pugh, who is having a breakout year after Fighting with My Family and Midsommar, will meanwhile play Amy March, the youngest of the foursome and the most agreeable with the gender dynamics of the day, desiring nothing more than rich husband—and to take Laurie's eye off Jo. Eliza Scanlen has been cast as Beth March, the sweetest and most ill-fated of the sisters.
Intriguingly, some of the casting reveals a slightly different focus from Louisa May Alcott's novel. Whereas the girls' mother Marmee is the most important, fully adult role in the book and previous adaptations, this version will emphasize Great Aunt March more than any version before. Typically, Aunt March is depicted as a shrill and unpleasant supporting part, but given the casting of Meryl Streep, it is clear Gerwig has something different in mind. Marmee will meanwhile be played by Streep's Big Little Lies co-star, Laura Dern.
The film will also feature James Norton as John Brooke (Black Mirror), a tutor for Teddy who takes a liking to Meg, French actor Louis Garrel as the newly arrived immigrant, Professor Friedrich Bhaer, and Bob Odenkirk and Chris Cooper in undisclosed roles.
Little Women Release Date
The March Sisters arrive for the ball on Christmas Day, Dec. 25, 2019.
Little Women Story Details
Little Women will of course follow the much loved book of the same name by Louisa May Alcott. However, Gerwig is taking a unique tact and not adapting it in a direct chronological order. While many readers may not remember this today, the book is actually comprised of two volumes, Little Women, which was published in 1868 and "Part Two" or Good Wives if you lived in the UK, which was published in 1869.
Both follow the March sisters, who grow up in a generally agreeable poverty in Concord, Massachusetts in the 1860s. Part of a free-thinking and highly progressive movement descended from the transcendentalists of a generation earlier, they were among the most modern Americans to ever live at that time. The first volume followed the girls growing up in their poorest, but most cherished, year at the height of the American Civil War while their father fights for the Union. The second volume follows them five years later going out into the world (or not) as young women. It is that latter volume, which is often of smaller impact in previous Hollywood movies, where Gerwig will make the focus of her new movie, relying on flashback to convey key scenes from their younger adventures.
"It's really taking a look at what it is for a young woman to enter the adult world," producer Robin Swicord previously told The Los Angeles Times. She also said that Gerwig's screenplay jumps back and forth in time, focusing more on themes than narrative.
"It's very adult and interesting and thoughtful … and, of course, given the material, it's always going to be romantic," Swicord says. "Greta has a wonderfully associative, well-furnished mind. Her take on the novel more than convinced us that we could bring something new to the screen."
In the newer Vanity Fair piece, Saoirse Ronan also revealed they are attempting to take from Alcott's own life, which obviously served as a major inspiration on the novel, right down to the March House being based on her own.
"We wanted to explore as much of Louisa's real story as we could," Ronan said. "Her life was a lot darker than what she allowed for in the book." In this vein, Gerwig has apparently adapted from Alcott's own letters and diaries to add dimensions to Jo said to not be in the book.
Lady Bird Images
Here are images of the irrepressible March sisters.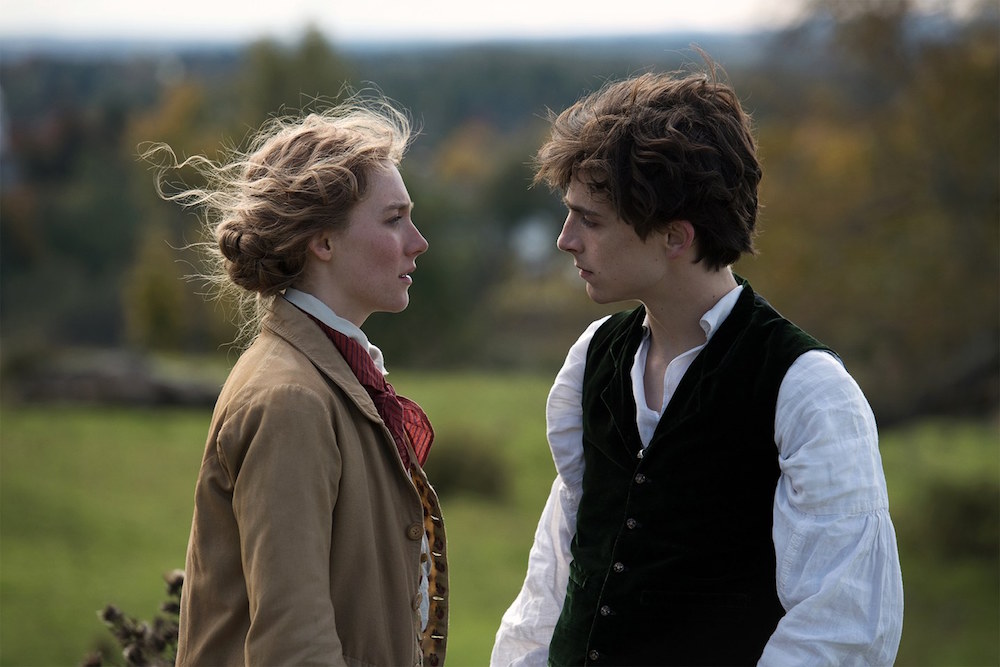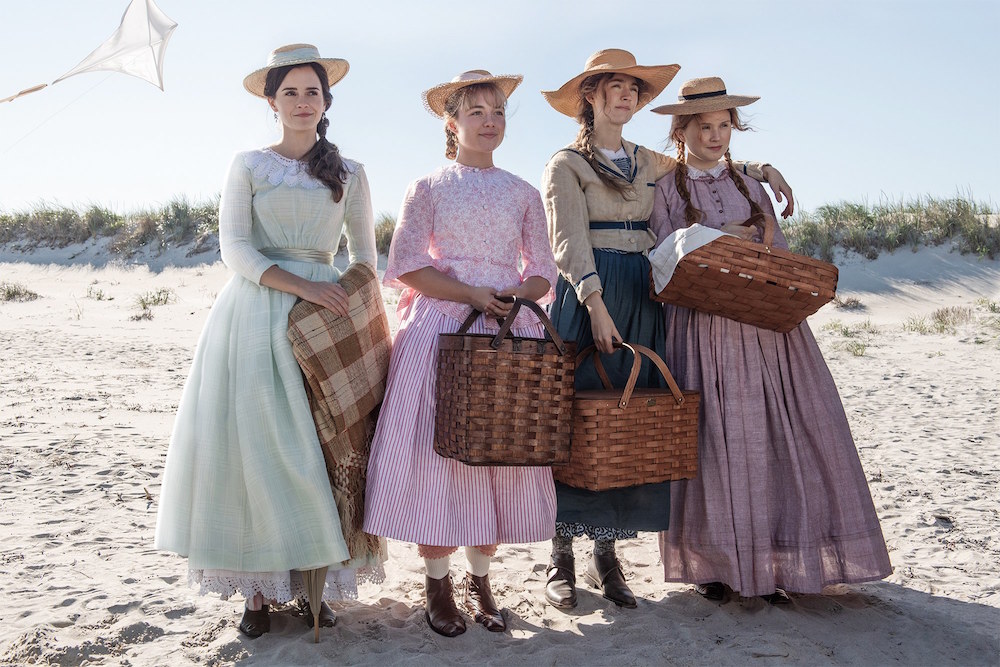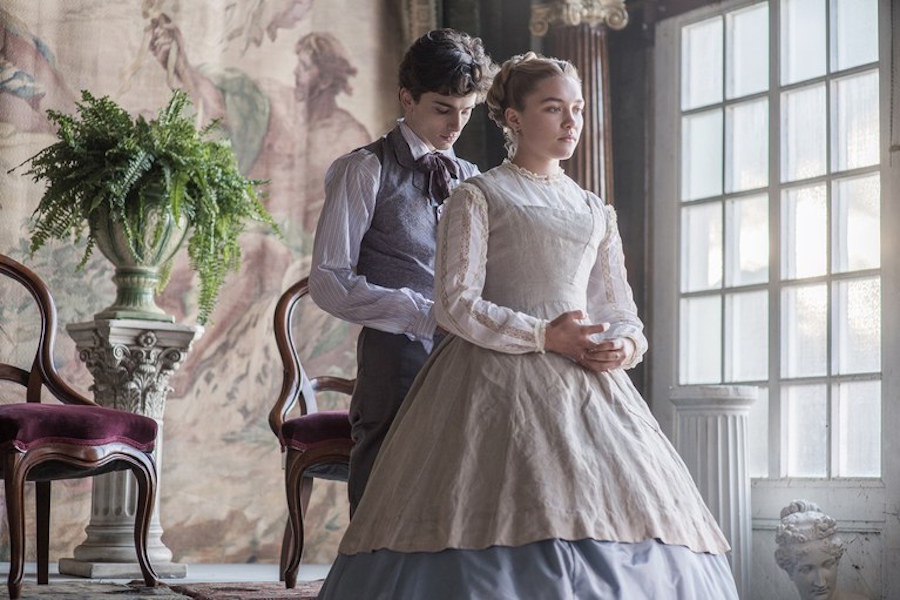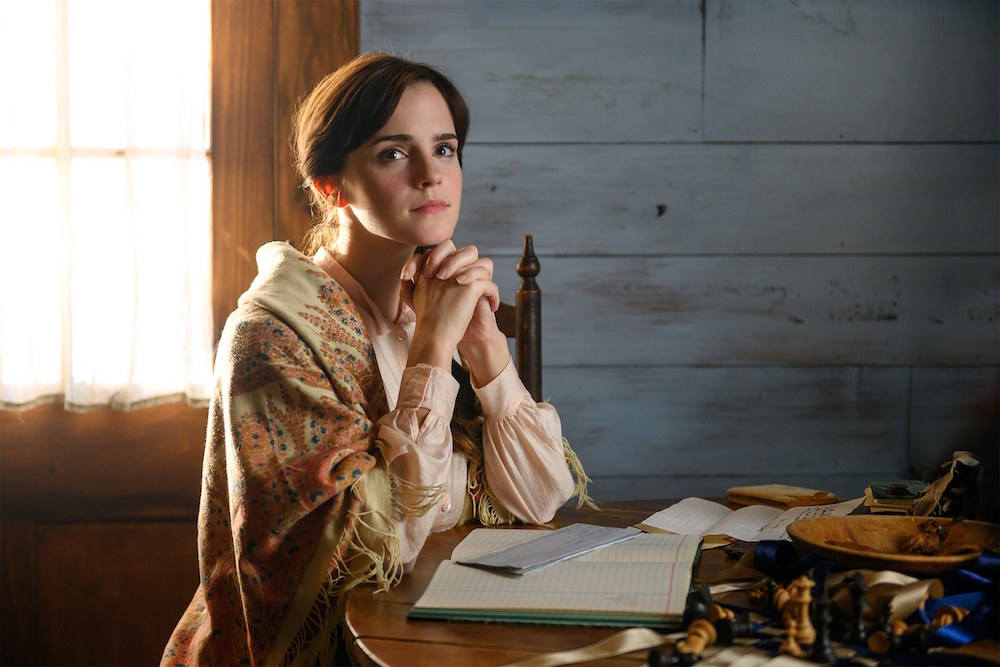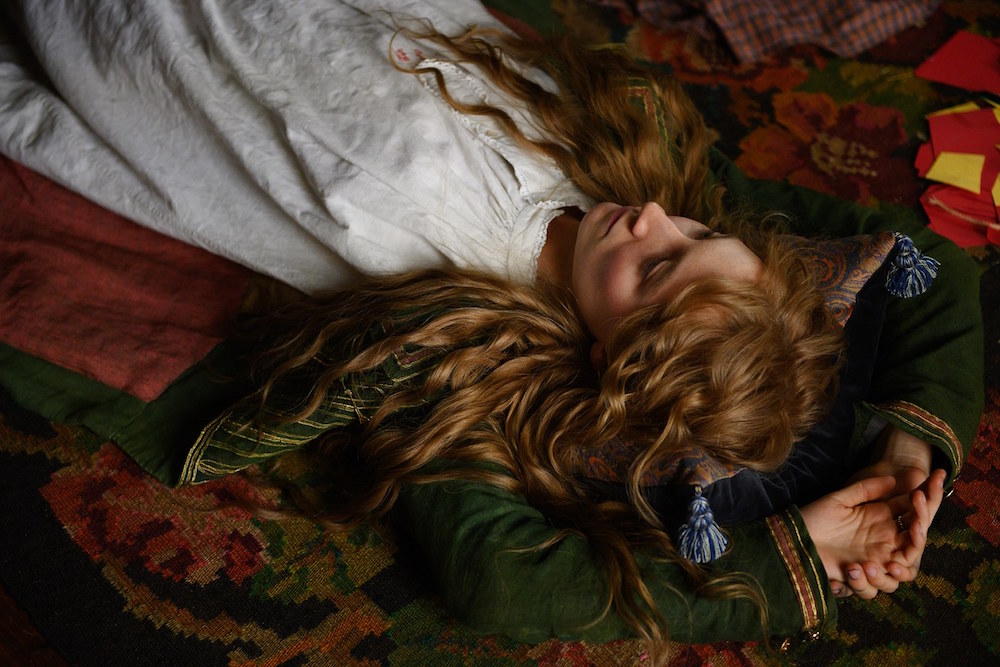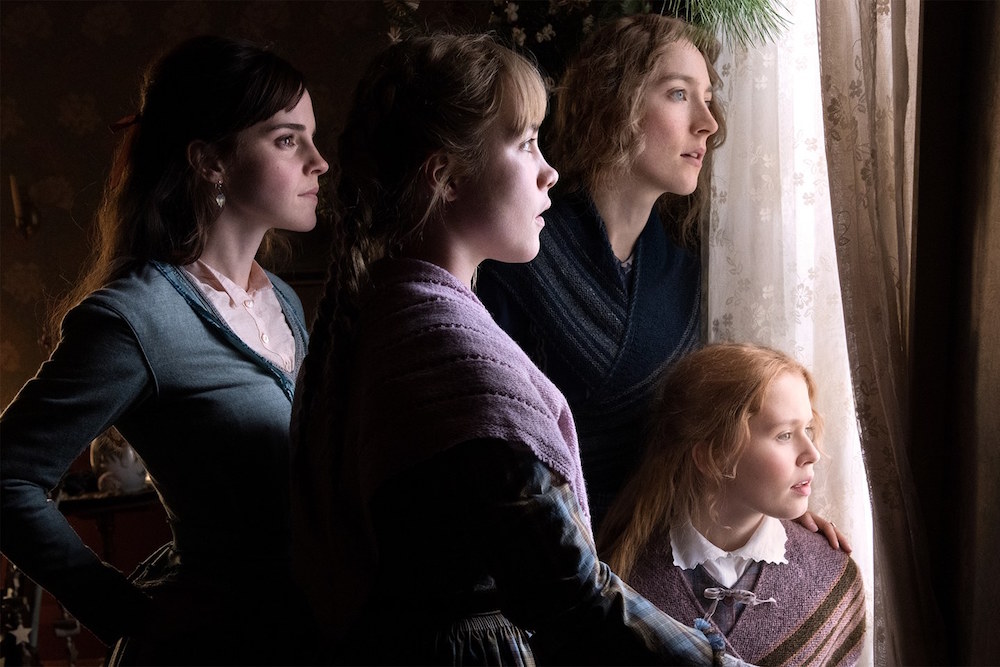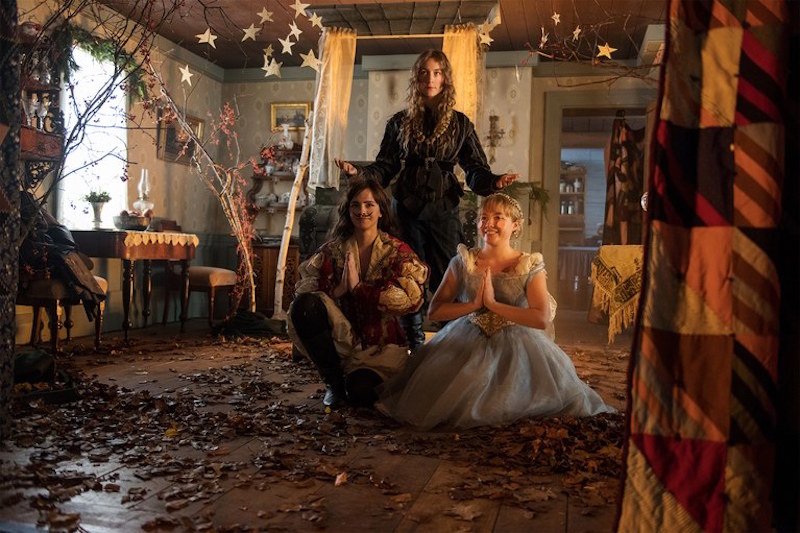 Read and download the Den of Geek SDCC 2019 Special Edition Magazine right here!