News
Link Tank: San Francisco Bans Facial Recognition Technology
San Francisco, Game of Thrones, Stranger Things, and more in today's daily Link Tank!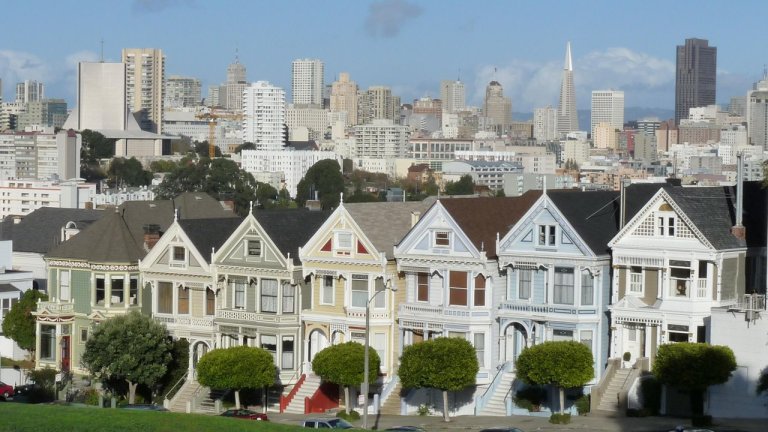 One of Midsommar director Ari Aster's favorite films may hint at how the film ends.
"Hereditary was the story of a cult destroying one unsuspecting family, but director Ari Aster's followup horror movie, Midsommar, may be the story of one woman who destroys a cult. Previous interviews with Aster, specifically related to one his self-professed favorite films, Lars Von Trier's Dogville, may offer a hint at what we can expect from the upcoming A24 movie."
A new Aladdin clip featuring Will Smith singing has earned the ire of the internet.
"Ugh, this Aladdin movie feels more and more like a punishment the more clips are released to try to create hype for it. In the newest clip, we get a look at the "Prince Ali" song number, which … ugh, you can judge for yourself above."
San Francisco has become the first city to ban facial recognition technology.
"San Francisco on Tuesday became the first city in America to ban the use of facial recognition technology by police and other government agencies.The measure passed in an 8-1 vote by San Francisco's board of supervisors. The debate over the bill is essentially over. California law requires two votes for an ordinance to go into effect, and the second vote is at this point a formality."
A new Stranger Things-inspired LEGO set shows the Upside Down world. 
"Aside from Ghostbusters, LEGO doesn't seem to do spooky too often. You're not likely to see any Hellraiser playsets anytime soon. But Netflix's Stranger Things is apparently on the edge of what's acceptable for the brick-laying company. After teasing a release on Twitter, LEGO has officially announced a Stranger Things LEGO set is on the way in time for the show's season 3 premiere this summer. And while it will feature Eleven, Dustin, and other popular characters, there's a little bit of a twist."
Here are fifty Game of Thrones recipes to make for the finale. 
"After hundreds of deaths (some more significant than others) and millions of collective hours in lost productivity from obsessively poring over every last detail trying to figure out how it's going to end, Game of Thrones is finally going to, well, end. The series finale is finally imminent, which means you need to find a new show. But first, one last watch party!"
Disney has taken full control of Hulu from Comcast.
"Last month, Hulu bought back AT&T's stake in the streaming service for an eye-watering $1.43 billion, but now Comcast is ceding its control to Disney, which will attain complete control of Hulu going forward. As Variety reports, Comcast has agreed to hand over full operational control of Hulu to Disney with immediate effect. In return, Comcast receives a number of desirable perks, including the agreement that it will sell Disney its Hulu stake within five years for a minimum of $9.2 billion."