News
Linda Hamilton Coming Back for Terminator 6
James Cameron confirms that Linda Hamilton will be back as Sarah Connor in the new Terminator movie.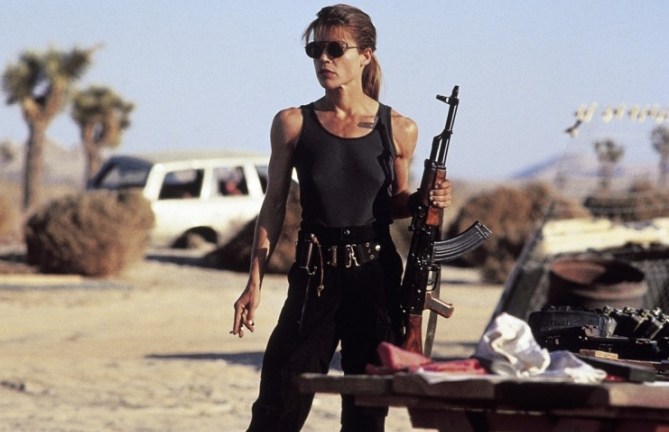 It's been 26 years since she last appeared on the big screen in the franchise, but Linda Hamilton is finally set to return to the Terminator series in the role of Sarah Connor in the upcoming Terminator 6.
The new movie is being developed by James Cameron, who will be producing and has come up with the story. Directorial duties are being handed to
Deadpool
helmer Tim Miller, with an eye on a potential new trilogy. Arnold Schwarzenegger is also set to return.
Cameron stated about Hamilton's involvement in the new film, "As meaningful as she was to gender and action stars everywhere back then, it's going to make a huge statement to have that seasoned warrior that she's become return. There are 50-year-old, 60-year-old guys out there killing bad guys, but there isn't an example of that for women."
David Goyer, Charles Eglee and The Sarah Connor Chronicles creator Josh Friedman have been part of a writers' room mapping out the new trilogy, and Cameron also revealed that "an 18-something woman" would be "the new centerepiece of the story."
He added, "We still fold time. We will have characters from the future and the present. There will be mostly new characters but we'll have Arnold and Linda's characters to anchor it." With a new focus in Hollywood on female action roles, it should be fun to have Hamilton return and show all the rising stars how to kick ass.
Terminator 6 does not yet have a release date nor, for that matter, an official title.
Source: Heat Vision