News
Life: Super Bowl Trailer for Ryan Reynolds Sci-Fi Thriller
Jake Gyllenhaal, Ryan Reynolds and Rebecca Ferguson star in the forthcoming sci-fi movie, Life. Here's a new trailer...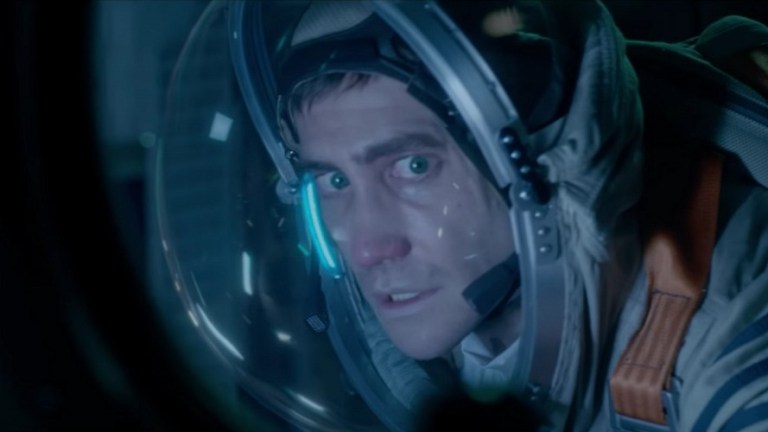 If Professor Quatermass and The Andromeda Strain have taught us one thing, it's that even simple alien life-forms can't be trusted. A crew of astronauts aboard the International Space Station learn this the hard way in Life, a forthcoming sci-fi thriller starring Jake Gyllenhaal, Ryan Reynolds and Rebecca Ferguson.
The six-strong team (which also includes Olga Dihovichnaya, Hiroyuki Sanada and Ariyon Bakare) are the first humans to discover evidence of life beyond our planet. But their elation soon turns to outright terror when the newly-discovered organism starts going all Prometheus on the crew's backsides. 
Life is directed by Daniel Espinosa, the director who previously brought us the Swedish thriller Easy Money (great), the Denzel Washington and Ryan Reynolds thriller Safe House (not bad) and the serial killer novel adaptation Child 44 (not so great). This new movie looks like a slick mash-up of Gravity and The Quatermass Experiment, and with a sterling cast and some handsome-looking sets, it could prove to be well worth a watch.
Some new footage is here in the spot that airs with the Super Bowl.
And here's the earlier trailer.
We're not quite sure whether this one will turn into a full-on monster movie once the thing in the petri dish starts running amok, but there's a clue in the trailer: Ryan Reynolds is shown wielding some form of improvised flamethrower. And as we all know from Alien and The Thing, where there are flamethrowers, there's usually monster.
Life Release Date
Life opens on May 26th.