News
Lethal Weapon 5 is in Trouble, According to Richard Donner
While director Richard Donner wants to make Lethal Weapon 5, he's having difficulties with the studio.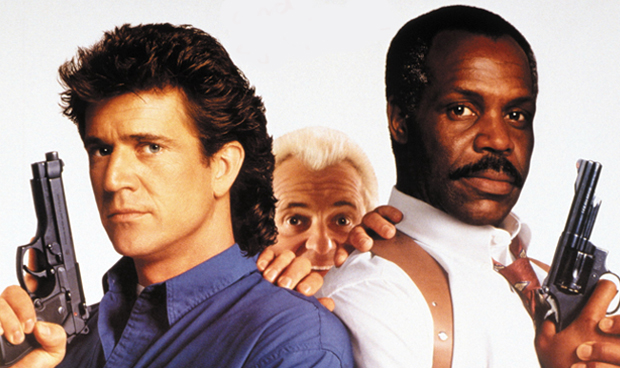 With the Lethal Weapon television adaptation series – currently in the midst of Season 2 – flourishing on Fox, you may have assumed that the idea of the Lethal Weapon series coming back to the big screen was impossible and/or impractical. However, original franchise director Richard Donner has been working diligently behind the scenes to bring back original stars Mel Gibson and Danny Glover (and maybe Joe Pesci,) to make Lethal Weapon 5 a reality.
Donner – who also brought the world cinematic treasures such as the original comic book movie, Superman, as well as The Goonies and Scrooged – has made the Lethal Weapon 5 endeavor into a labor of love; one that, despite occasional moments of promise, has hit some unfortunate snags. Recently appearing on Nerdist's Maltin on Movies podcast (via Screenrant), the director reiterates his enthusiasm for Lethal Weapon 5, even providing a title, before explaining its dilatory dilemma.
"And I'm ready to do 5. It's called Lethal Finale. It's very dark. And we were all set to go and now Warner Bros. is doing their old-fashioned tricks. Not Warner Bros., there's this guy who runs the studio who's great but they have these people in the legal department who do the negotiating in the most counter-productive way. They should be sent to a studio and work with the producers and directors and actors, and learn what makes a film, and then negotiate. But it's just embarrassing."
Expressing lament over the current state of his Lethal Finale project, Donner delivers props to its writer, Channing Gibson, who, besides brandishing a name that sounds like an odd portmanteau of action stars, is the screenwriter of 1998's Lethal Weapon 4. As Donner continues, also providing some hints of the project's tone:
"And it's too bad, because there's a wonderful writer named Channing Gibson, who wrote 4 for me, and we have a really great story. It IS dark. But I wanted to end it on an emotional note, and I don't think it's gonna happen."
This is a stark contrast from the state of the project back in December, when Donner was a guest on the Spocklight Star Trek podcast, claiming that not only is Lethal Weapon 5 an active project, but "as of right now, we are inches away from getting the go-ahead." As Donner continued:
"It's a story I came up with with Channing Gibson, the writer who wrote 4, and I'm just having to work it out with the studio. If everybody steps up and we all get together, we'll make it. Mel [Gibson] and Danny [Glover] are on board," he said. "If they don't… if it doesn't work out, at least we tried. But there's a good… a better chance that you'll see the movie."
The new project is set in the present day, and – apropos to the title, Lethal Finale – is planned as the final movie in the series. But why now?
"I was thinking about it for a long time, but I never did anything about it. But then, just before the summer, I was honored by the Academy. And at the function, Mel and Danny were there, among others, to tell their stories about me. When I saw them on stage again, the two of them… and the audience loved them. A thousand people were there. Just loved everything they did. When it was all over and I was driving home with Lauren [Shuler Donner], I said y'know, I think it's time. I think people want to see them, and it's time to put them to bed. I started it then and I worked on it during the summer. Then Channing Gibson came into help, and he added 100 percent."
Donner and Gibson "don't have a script but we have a story," and are "waiting for the studio to say go."
Will Lethal Finale get made? More importantly, should Lethal Finale get made? We will definitely keep you apprised of the end result of those pertinent questions as the developments occur!