News
Less Than Zero Hulu TV Pilot Fills in the Cast
Turn up the TV, Brett Easton Ellis's Less than Zero is coming to Hulu as a television pilot.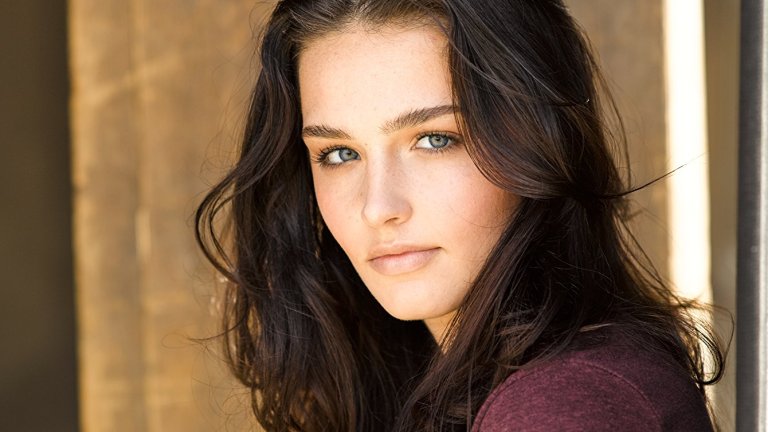 "Let's talk about the future now we've put the past away," Elvis Costello sang in "Less Than Zero." The song went on to infamy during a Saturday Night Live appearance, and inspired Bret Easton Ellis to explore nihilism. Now, Ellis's past will be TV's future as his book (adapted in 1987 as a movie), Less Than Zero, is moving forward over at Hulu in attempted serial form with the streaming outlet's official pilot order.
"Set in Los Angeles in the early 1980's, Less than Zero has become a timeless classic," read the official statement. "This coolly mesmerizing novel is a raw, powerful portrait of a lost generation who have experienced sex, drugs, and disaffection at too early an age. They live in a world shaped by casual nihilism, passivity, and too much money in a place devoid of feeling or hope."
Less Than Zero Hulu Cast
Hulu's Less Than Zero TV pilot has cast Austin Abrams as its lead, reports Variety. Abrams will play Clay, the protagonist of the story and the byproduct of a privileged California upbringing. However, Clay, who left L.A. to attend college in the East Coast, returns for winter break to find his still-stationary friends in disarray. Along with tense interactions with old high-school girlfriend Blair, Clay's best friend, Julian, has become a heroin addict, dealing with the deep, dark perils that accompany the habit.
Abrams is probably still best known from his 2015-2016 run on AMC's The Walking Dead as young Alexandria resident Ron Anderson, who brandished a chip on his shoulder against Rick, culminating in one of the most memorably tragic scenes in the series. He also fielded TV runs on The Americans and SMILF, along with numerous film roles, notably co-starring opposite Ben Stiller in the 2017 dramedy, Brad's Status, as well as 2015's Paper Towns and 2013's Gangster Squad.
Andrew McCarthy played the role of Clay in the 1987 Less Than Zero movie.  
Lily Donoghue (The Goldbergs, Halt and Catch Fire) will play Blair, Clay's "sexy, ex-girlfriend" who hopes to rekindle their relationship during winter break according to Deadline.  Jami Gertz played the part in the original film. Cooper Koch will play Julian, Clay's childhood best friend who skipped college for a life free of the stresses of education. The part Robert Downey Jr. played in the movie. Keenan Jolliff (The Americans, Daredevil) plays his drug dealer, formerly played by James Spader.
Ronen Rubinstein (Dead of Summer) plays Trent, a model who is matriculating at UCLA. James Bloor (Dunkirk) plays Daniel, who goes to college with Clay, but is just as messed up as his high school friends.
Read the latest Den of Geek Special Edition Magazine Here!
Less Than Zero Hulu Details
Less Than Zero will be written and executive produced by Craig Wright, who created and executive produces OWN's Greenleaf, co-developed FX's series adaptation of Gideon Raff novel Tyrant, and wrote for Lost and Six Feet Under. Ellis will be executive producing.
"Clay comes home for Christmas vacation from his Eastern college and re-enters a landscape of limitless privilege and absolute moral entropy, where everyone drives Porches, dines at Spago, and snorts mountains of cocaine," read the official synopsis. "He tries to renew feelings for his girlfriend, Blair, and for his best friend from high school, Julian, who is careering into hustling and heroin. Clay's holiday turns into a dizzying spiral of desperation that takes him through the relentless parties in glitzy mansions, seedy bars, and underground rock clubs and also into the seamy world of L.A. after dark.
Ellis's 1985 novel was made by director Marek Kanievska into the 1987 film, which starred Andrew McCarthy, Robert Downey Jr., James Spader and Jami Gertz. Ellis co-wrote the screenplay with Harley Peyton. Ellis' books American Psycho and The Rules of Attraction also made it to screens.
There will be more news as the story develops.