News
Leslie Mann & Janelle Monae Join Robert Zemeckis 2018 Movie
The Robert Zemeckis film also stars Steve Carell in upcoming feature adaptation of Mawencol documentary.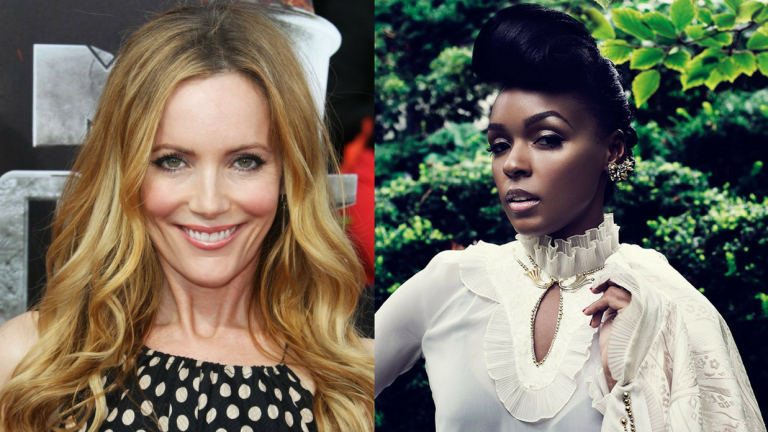 Robert Zemeckis will not be directing The Flash for Warner Brothers as his next film. The director of Back to the Future and Forrest Gump will team with former The Office manager and The Daily Show correspondent Steve Carell for a feature adaptation of Jeff Malmberg's 2010 documentary, Marwencol.
According to Variety, Leslie Mann and Janelle Monae have joined Carell in the Universal and DreamWorks Pictures film, which is being produced under the running title Marwencol, is scheduled to hit theaters on November 21, 2018.
Zemeckis co-wrote the screenplay with Caroline Thompson (Edward Scissorhands, The Addams Family, The Nightmare Before Christmas). Zemeckis and Universal have been working on the project since 2013, when it was being described as a blend of reality and fantasy.
Marwencol tells the true story of Mark Hogancamp who wakes up from a coma brain-damaged and broke after a brutal assault leaves him with no memory of his life or family. He deals with the trauma by building a 1/6 scale model of a WWII-era Belgian village in his backyard as therapy.
Zemeckis will produce the film along with Steve Starkey (Forrest Gump, Flight) and Jack Rapke (Cast Away, Flight) of  Zemeckis' Universal-based ImageMovers. Jeff Malmberg will be executive producer along with Jackie Levine.
Carell will play Donald Rumsfeld in Paramount Pictures' upcoming Dick Cheney biopic.  Carell recently wrapped Richard Linklater's Last Flag Flying. He will next be seen as tennis pro Bobbie Riggs in Battle of the Sexes. He is currently shooting Beautiful Boy for Amazon Studios.
Universal Pictures also announced that its upcoming Doctor Dolittle movie, which will star Robert Downey Jr., will move from May 24, 2019, to Friday, April 12, 2019.  
Marwencol will hit theaters on Wednesday, November 21, 2018, the same day as Disney's Ralph Breaks the Internet: Wreck-It Ralph 2.