News
Leprechaun Returns Announced for 2019
Just in time for St. Patrick's Day, the original Leprechaun returns, and this time it's not a reboot.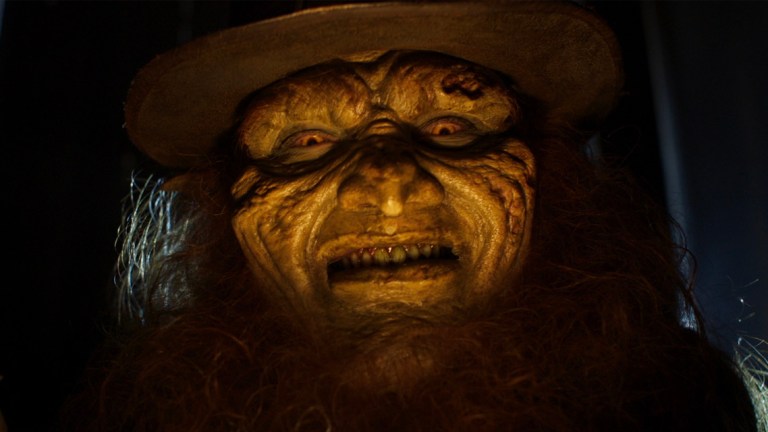 The original Leprechaun is coming back. The original Leprechaun franchise spawned an impressive seven movies (whether you consider any of the movies themselves impressive is entirely your business). After an ill-advised reboot known as Leprechaun: Origins, everyone's favorite St. Patrick's Day themed horror franchise (right?) is going back to its roots. Steven Kostanski (The Void) is directing Leprechaun Returns, from a script by Suzanne Keilly (Ash vs Evil Dead) for Syfy. 
The story of Leprechaun Returns, according to Syfy Wire, "finds the leprechaun revived in the modern day when a group of sorority girls unwittingly awaken him while tearing down a cabin to build a new sorority house."
Leprechaun Returns stars Taylor Spreitler, Pepi Sonuga, and Sai Bennett. Warwick Davis won't return as the title character (and neither will the WWE's Hornswoggle), and instead it will be Linden Porco under the makeup. Mark Holton from the very first film will also be back as Ozzie.
Here's a quick teaser…
Leprechaun Returns Trailer
Leprechaun Returns Release Date
While right now all they're saying is to expect it in March 2019, don't be surprised if Leprechaun Returns arrives right around March 17 of that year for St. Patrick's Day. We could see this becoming a yearly tradition for the network. After all, they'll be inflicting Sharknado movies on us until we're all begging for the sweet release of death.