News
Leprechaun Creator Sues Lawyer Over Vamprechaun Movie
Thank your lucky charms you don't have a stake in this case.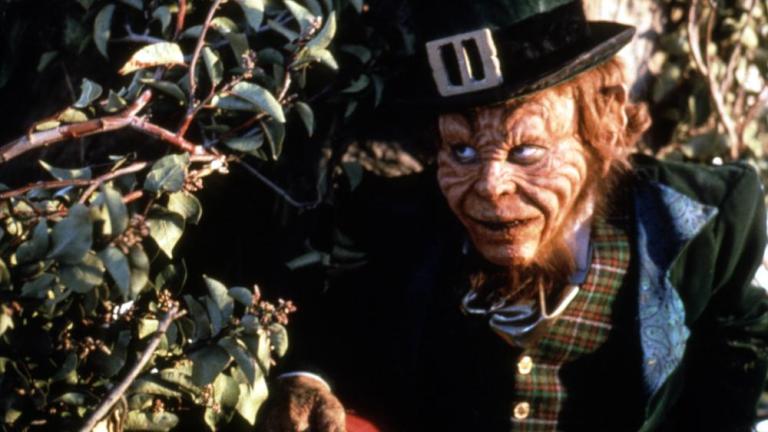 The Leprechaun bites back. This sounds like a case for The Simpsons' Lionel Hutz. Leprechaun creator Mark Jones is suing a lawyer for driving a stake in his upcoming hybrid horror comedy Vamprechaun.
Jones accused Lance Eric Thompson, who got production attorney credit for his 2014 revenge thriller Scorned, of falsely calling himself as a lawyer. Thompson also falsely claimed to be Vamprechaun's production attorney, assuring potential investors that there would be no copyright issues with the Leprechaun films, even though Jones didn't own the rights and Thompson didn't have a license to practice law in California. Jones alleges that Thompson was last licensed to practice law in 2001, in Ohio.
Jones also alleges that Thompson claimed he was co-creator of the vamprechaun character. "Thompson did not, in fact, create (or "co-create") the Vamprechaun character — which had in fact been created years before he ever heard of it — and he had no part whatsoever in the drafting of the Vamprechaun script, and has no copyright or other rights therein," according to the complaint filed Tuesday in the Central District of California.
Attorney Alan Dowling said Jones told Thompson he was thinking about making a movie about a "leprechaun who is bitten by a vampire and becomes one himself." Thompson said he'd help it get funding and asked Jones to write a spec script, which was registered with the Writers Guild and U.S. Copyright Office in 2013.  But none of Thompson's financing came through.
The screenwriter and director of the 1993 horror-comedy is seeking $3 million in damages in the suit, enough to make six Leprechaun movies. He also wants at least $1 million in punitive and and exemplary damages, pre-judgment interest, costs and attorneys' fees and a temporary restraining order to stop Thompson from passing himself off as a movie mouthpiece.
The case is Jones et al. v. Thompson et al., case number 2:17-cv-01619, in the U.S. District Court for the Central District of California.
1993's Leprechaun starred Jennifer Aniston and Warwick Davis. It had a lot of sequels. None of them involved a vampire.
SOURCE: The Hollywood Reporter