News
Leonardo DiCaprio's Robin Hood: Origins Lands at Lionsgate
Leonardo DiCaprio and Joby Harold's Robin Hood: Origins is now moving to Lionsgate for distribution. That makes three upcoming Robin films.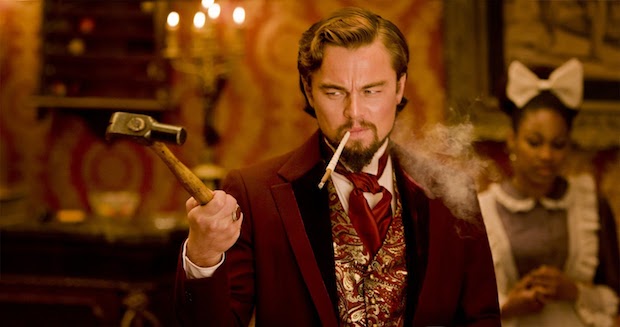 UPDATE: Robin Hood: Origins, the third competing Robin Hood film in Hollywood development, has landed a distributor. While still being produced by Joby Harold's Safehouse Pictures and Leonardo DiCaprio's Appian Way, Robin Hood: Origins is now being developed at Lionsgate in competition with Sony Pictures' Hood, and Disney's Nottingham & Hood. The oh-so subtle distinctions for the projects are detailed in the original story below.
Original 2/26/2015 aticle: In what amounts to the third competing attempt to revive the adventures of Robin Hood into a new post-Avengers world, Leonardo DiCaprio and Joby Harold have joined forces to bring new life to the Princes of Thieves and his merry men. Sherwood Forest is getting awfully crowded these days…
As first broken by The Tracking Board, DiCaprio's Appian Way is teaming with Harold's Safehouse Pictures production company to produce a spec script Harold has entitled Robin Hood: Origins. As you might expect, it is a new detailed origin story for the bandit of Sherwood that with its current title is just begging for franchising capabilities.
Harold has previously contributed on Edge of Tomorrow as an executive producer and as one of its many writers, as well as a writer on WB's upcoming Guy Ritchie reimagining, Knights of the Round Table: King Arthur. Purportedly, close to Warner Bros. on both projects, Harold's presence makes WB a likely distribution home for Robin Hood: Origins.
DiCaprio's Appian Way, meanwhile, is reported by The Tracking Board as luring the project to Columbia Pictures (Sony Pictures Entertainment). This is would be an interesting development, because Appian Way and Columbia haven't teamed since Columbia distributed Django Unchained internationally (it was released by The Weinstein Company in the U.S.), and further Sony is already developing its own pointed Robin Hood universe, which is currently being hatched by a project titled Hood, which the studio bought from Cory Goodman and Jeremy Lott for a seven-figure sum.
Is Sony considering ditching Hood (where Robin would be the center of an "Avengers" styled universe in a role described akin to "Ethan Hunt" in the Mission: Impossible films) for Robin Hood: Origins? While it is not yet known who would star in the new Appian Way and Safehouse Pictures collaboration, we imagine that if DiCaprio himself held the bow and arrow that it would make it very enticing for any studio…
For the record, Warner Bros. has not produced a Robin Hood picture since 1991's Robin Hood: Prince of Thieves, which we would wager is better than you remember if you can get past Kevin Costner's ridiculous non-accent. They also produced the legendary Errol Flynn and Michael Curtiz classic, The Adventures of Robin Hood in 1938, which is still the gold standard for Sherwood yarns.
But lest we forget, there is also a spec script by Brandon Barker being developed at Disney that's called Nottingham & Hood. Apparently that project was pitched as a "revisionist" take on the Robin of Locksley mythology that the studio views as a medieval equivalent to Pirates of the Caribbean.
It's all enough to make you say, "hey noni noni and a ho ho ho."