News
Lego Movie 2 Trailer, Cast, Release Date, Story, and News
The Lego Movie 2: The Second Part serves as our cinematic return to Bricksburg, set to arrive in February with a familiar cast.
The Lego Movie 2: The Second Part plans to leave pointy pieces on the proverbial floor on which its barefoot box office competition will step.
Mike Mitchell (Sky High…but also Alvin and the Chipmunks: Chipwrecked) is taking over directorial duties for Phil Lord and Chris Miller. However, the voice cast of Chris Pratt, Elizabeth Banks, Will Arnett, Alison Brie, Channing Tatum, and Jonah Hill will all return, joined by some newcomers, including Tiffany Haddish.
The Lego Movie 2 Cast
Per the official synopsis:
Reprising their starring roles from the first film are Chris Pratt as Emmet, Elizabeth Banks as Lucy (aka Wyldstyle), Will Arnett as LEGO BatmanTM, Nick Offerman as Metal Beard, and Alison Brie as Unikitty. They are joined by Tiffany Haddish, Stephanie Beatriz, and Arturo Castro as, respectively, new characters Queen Watevra Wa-Nabi, Sweet Mayhem and Ice Cream Cone.
The Lego Movie 2 Release Date
The Lego Movie 2: The Second Part is scheduled to arrive assembled at theaters on Feb. 8, 2019.
The Lego Movie 2 Trailer
The LEGO Movie 2: The Second Part has released a new international trailer.
Here is a season-appropriate short, called Emmet's Holiday Party. While it's not technically a Lego Movie 2 trailer, it's clearly using settings and characters from the sequel as part of the promotional buildup.
Here is the first full trailer, which arrived back in November.
…And located below is the first teaser trailer, which arrived back in June.
The Lego Movie 2 Story
Here's the official synopsis:
The much-anticipated sequel to the critically acclaimed, global box office phenomenon that started it all, "The LEGO® Movie 2: The Second Part," reunites the heroes of Bricksburg in an all new action-packed adventure to save their beloved city. It's been five years since everything was awesome and the citizens are facing a huge new threat: LEGO DUPLO® invaders from outer space, wrecking everything faster than they can rebuild.

The battle to defeat them and restore harmony to the LEGO universe will take Emmet, Lucy, Batman and their friends to faraway, unexplored worlds, including a strange galaxy where everything is a musical. It will test their courage, creativity and Master Building skills, and reveal just how special they really are.
The Lego Movie 2 Posters
Here's the new poster, showcasing the cast of characters in all their glory.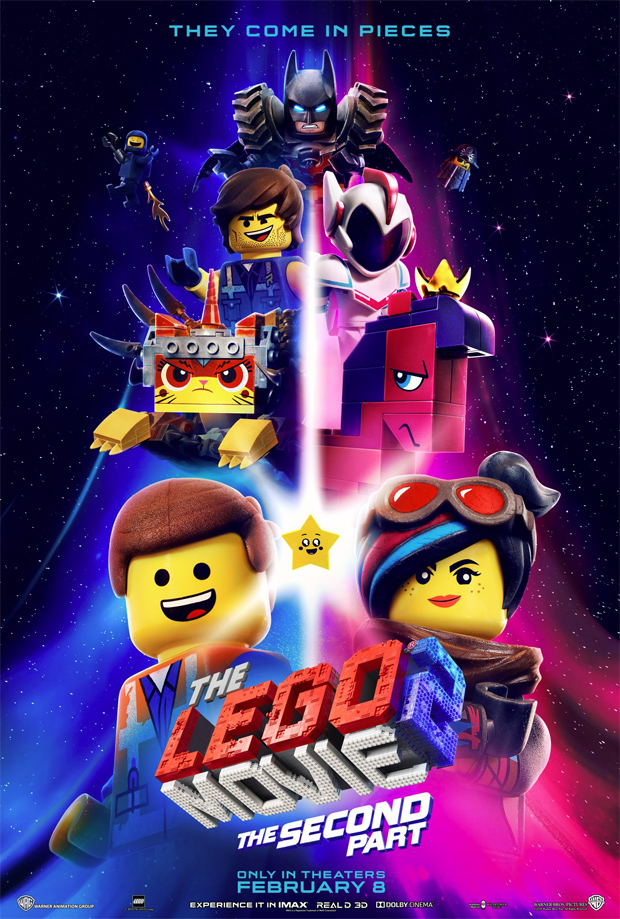 Here's the first official poster, which introduced the tagline, "They come in pieces."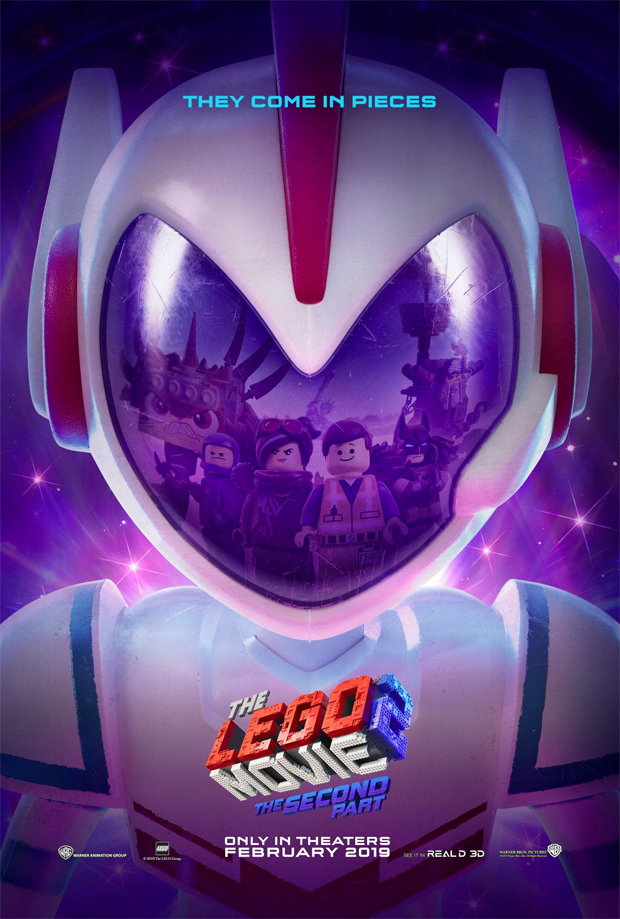 We will keep you updated right here on The Lego Movie 2: The Second Part as news arrives.
Joseph Baxter is a contributor for Den of Geek and Syfy Wire. You can find his work here. Follow him on Twitter @josbaxter.