News
Legendary Pictures Making Biopic About Legendary Guitarist Jimi Hendrix
Jimi Hendrix biopic in the works at Legendary Pictures.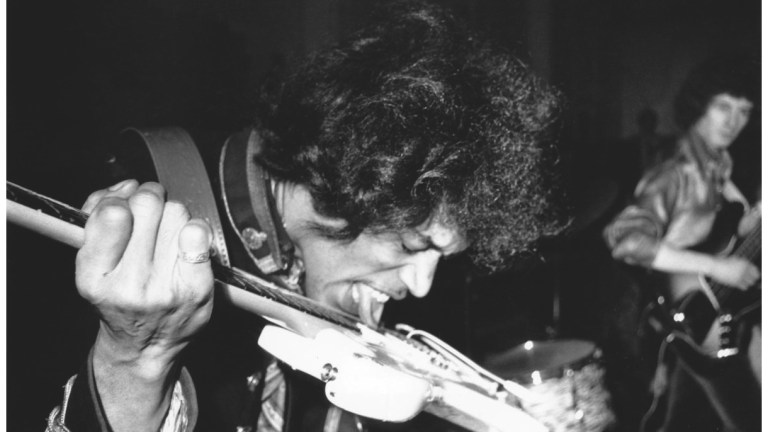 When legends meet, legends are made, well hopefully. Legendary Pictures announced that they will be making a movie about the legendary guitarist, songwriter and performer Jimi Hendrix. Even the rock guitar virtuoso's family is signing off on it, and they are very protective of Hendrix's legacy.
The announcement was even made by a guy named Tull. No, not Jethro Tull, but Legendary Pictures' Thomas Tull. Tull and director Paul Greengrass (The Bourne Ultimatum, Captain Phillips) tried to make a Hendrix movie four years, but Experience Hendrix, Jimi's estate, nixed Max Borenstein's screenplay because they thought it might hurt sales from the Hendrix catalog. They held back Hendrix's best known songs, like "Purple Haze," "Foxey Lady" and "Are You Experienced."
John Ridley, who got an Academy Award for writing 12 Years A Slave, wrote and directed the unauthorized movie Jimi: All Is By My Side, which starred Andre Benjamin as Hendrix. The Hendrix family didn't okay the music and the movie only pulled in $323,000.
Legendary set Scott Silver to write the script. Silver wrote the Eminem movie 8 Mile and The Fighter. Legendary's Tull financed the rock documentary It Might Get Loud, putting Zeppelin's guitarist Jimmy Page on stage with U2's The Edge and Jack White to shred for a couple hours.
No word yet on who will be playing Hendrix.
SOURCE: DEADLINE